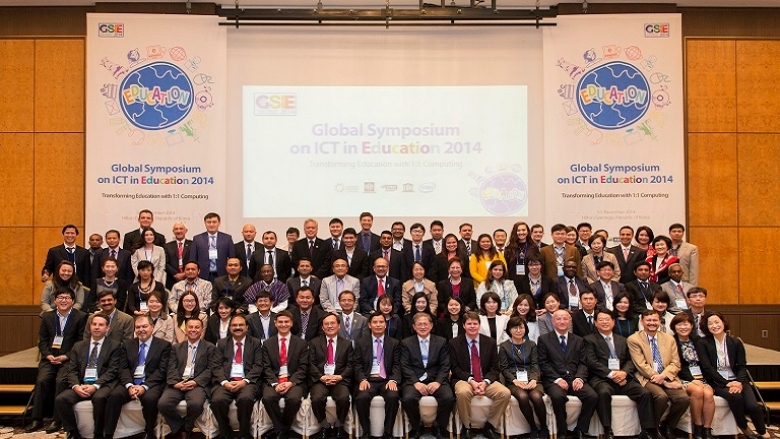 In close partnership with the Korean Ministry of Education, Science and Technology (MEST) and the Korea Education Research & Information Service (KERIS), the World Bank supports an annual global symposium on ICT and education issues for senior policymakers and practitioners each year in Seoul, South Korea.

This is one important component of a strong multi-year partnership between the World Bank education global practice and the Republic of Korea exploring the use of ICTs in the education sector around the world.

The global symposium is typically held in coordination with a number of partner organizations, including UNESCO-Bangkok and Intel. The symposium theme changes each year; while the size and scope of each event differs, typically 60-80 policymakers from 20-25 countries participate each year, joined by a number of Korean education officials and academics, as well as staff from international donor agencies and expert practitioners from around the world.

The global symposium celebrated its tenth anniversary in November, 2016.

List of events:

For information on other World Bank global and regional knowledge sharing activities, please see the World Bank education & technology events archive.