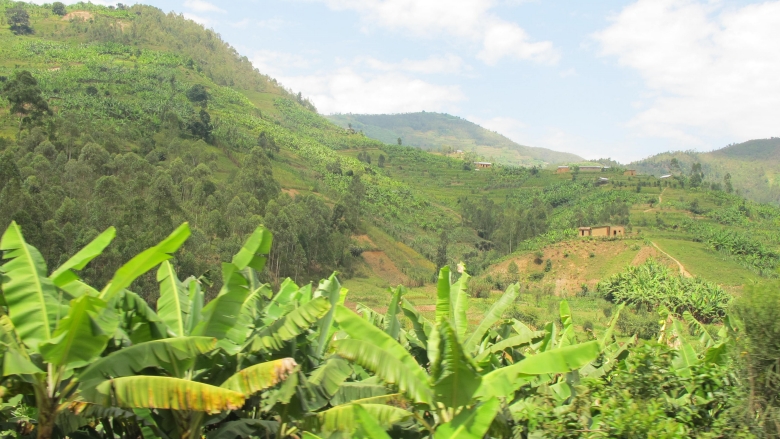 James Cantrell / World Bank
Gross Domestic Product (GDP) looks at only one part of economic performance—income—but says nothing about wealth and assets that underlie this income. For example, when a country exploits its minerals, it is depleting wealth. The same holds true for over‐exploiting fisheries or degrading water resources. These declining assets are invisible in GDP and so, are not measured.
Long‐term development is a process of accumulation and sound management of a portfolio of assets—manufactured capital, natural capital, and human and social capital. As Nobel Laureate Joseph Stiglitz has noted, a private company is judged by both its income and balance sheet, but most countries only compile an income statement (GDP) and know very little about the stock side of the equation in the national balance sheet.
The depletion of natural capital – including assets like forests, water, fish stocks, minerals, biodiversity and land – poses a significant challenge to achieving poverty reduction and sustainable development objectives. The issue is especially important in developing countries as shown in a World bank publication, The Changing Wealth of Nations 2018. Low-income countries depend on natural capital for 47 percent of their wealth. And yet, in several of these countries, natural capital is being depleted without any corresponding investments in human capital (such as education or health) or produced capital (such as infrastructure), leading to an overall decrease in wealth and a failure to improve standards of living among the poor.
Research shows that deforestation and land use change, habitat fragmentation, encroachment, rapid population growth and urbanization multiply chances of contagion like the coronavirus.
While nature can act as a buffer between humans and pathogens, it can also help in economic and social recovery efforts. In the aftermath of the coronavirus crisis, it is expected that the government and the development community will need to rapidly deploy stimulus packages at scale to spur economic recovery. This provides an opportunity to start defining ways in which the design of such packages can integrate longer-term sustainability considerations, including solutions that can boost the economy and deliver positive environmental outcomes simultaneously. Some examples include reduction of carbon emissions, conservation of biodiversity, and protection of ecosystem services that underpin a country's prosperity and resilience to shocks like pandemics.