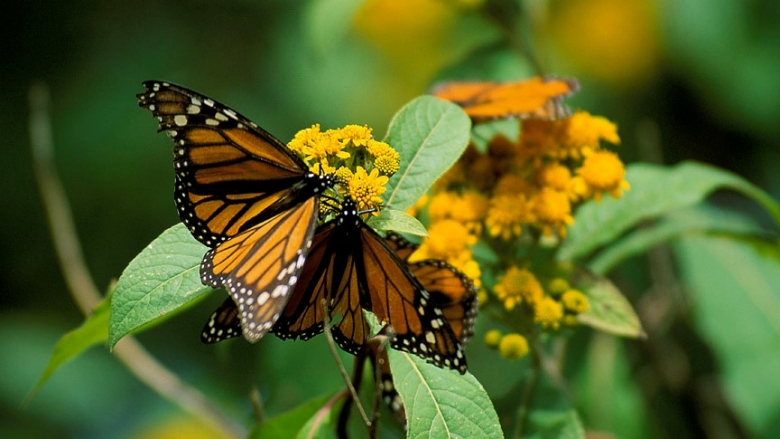 Robert Davis / World Bank
Context
Animal, plant and marine biodiversity comprise the "natural capital" that keeps our ecosystems functional and economies productive. But the world is experiencing a dramatic loss of biodiversity. Although the pace of deforestation has slowed globally since the 1990s, it remains high with annual deforestation of about 13 million hectares, affecting critical animal and plant habitats. The Living Planet Index (LPI), which measures trends in selected species populations, shows an overall decline of 60% over the last 40 years, with particularly dramatic losses in tropical developing countries, mainly as a result of habitat loss, degradation, and overexploitation.
The loss of biodiversity has negative effects on livelihoods, water supply, food security and resilience to extreme events. It has consequences for the world's extreme poor who live in rural areas and often rely on ecosystems and the goods they produce to make a living. Healthy ecosystems provide services that have in many cases significant economic value. For instance, between 5-8% of global crop production, with an annual market value of up to $577 billion, is directly attributable to natural pollination. However, pollinators are under threat, and this can be expected to lead to significant economic losses. (IPBES report on Pollinators, Pollination, and Food Production).
The World Bank estimates that crimes affecting natural resources and the environment inflict damage on developing countries worth more than $70 billion a year. The loss of coral reefs has significant physical and economic consequences for 350 million people living in coastal areas by reducing coastal protection and habitat for fish. Deforestation and land conversion contribute about 25% of global greenhouse emissions, and the loss of diversity reduces the resilience of ecosystems to climate change and other disturbances.
Last updated: March 6, 2019.