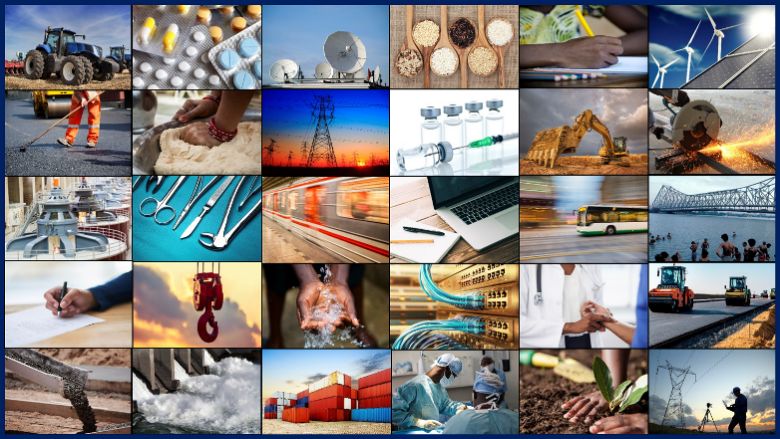 World Bank Joins Multilateral Development Banks to Declare a Shared Commitment to Sustainable Procurement
The World Bank has joined eleven other Multilateral Development Banks (MDBs) to release a statement reflecting their commitment to integrating sustainable procurement into their development operations.
MDBs are also committing to working with partner countries to implement national-level reforms in order to mainstream sustainability into domestic procurement activity.
Governments spend US$13 trillion annually -around 15% of global GDP- which highlights the important role public procurement will play in achieving global sustainability goals.
MDBs will work with partner countries to achieve a broad set of sustainability objectives, including achieving the goals set out in the Paris Agreement with a particular focus on decarbonizing supply chains, closing gender gaps and increasing inclusion.
A working group established between the development banks will work together on a number of initiatives, focusing on:
Awareness building, outreach, and partnership

Building a common approach and identifying opportunities for harmonization
Training and development within the MDB community and for partner countries
Monitoring and communicating impact
________________________________________________________________________________________________
The World Bank's Procurement Framework
The World Bank's Procurement Framework, approved in July 2015 and in operation since July 2016, promotes tailored procurement approaches that emphasize choice, quality, and value for public spending, while enabling adaptation to country contexts.

It allows projects to respond quickly to emerging needs and helps client countries determine the best value for money to ensure quality outcomes and sustainability over the life of a project. By focusing on market research, needs analysis, and project-specific risks, including environmental and social issues, we support countries to develop procurement strategies and plans that meet their needs and ensure successful implementation.
The Framework approach includes four key points to help country clients and businesses:
Needs and risks of a project are analyzed through a Project Procurement Strategy for Development (PPSD). This analysis enables the borrower to have a strategy on how best to engage with bidders. The analysis ensures that procurement processes are fit for purpose, allow choice, and are appropriate to the size, value, and risk of the project.
Value for Money is a core procurement principle in all procurements financed by the World Bank. This means the focus is on bids that provide the best overall value for money, taking into account quality, cost, and other factors as needed, rather than a focus on the lowest evaluated compliant bid.
The approach to resolving procurement-related complaints has the capacity to promptly respond to any concerns during the procurement process. There is a standstill period -a pause between identifying who should win the contract and actually awarding them the contract- so that other bidders can voice any concerns before a contract is actually legally formed and awarded.
The World Bank is more involved in contract management of procurements with high value and high risk to ensure the best possible outcomes and that problems are resolved quickly.
The Procurement Framework applies to all projects with a concept note on or after July 1, 2016 — not yet to the entire active portfolio of the World Bank.
Access procurement documents and supporting materials for:
Projects Prior to July 1, 2016 Projects After July 1, 2016