Deploy:
Projects, pilots and digital global public goods
The World Bank supports countries as they seek to strengthen and expand existing educational practices and approaches through the use of new technologies, as well as to transform them. The World Bank works with partners to develop 'digital global public goods' – research, digital resources and applications, databases and resource repositories, standards, algorithms and platforms – that are consistent with the five EdTech principles. Countries can build upon and adapt these 'digital global public goods' to their contexts. Through its US$17 billion portfolio (2020) of education projects, the World Bank supports EdTech initiatives that respond to the needs and demands of scores of countries around the world. Additionally, through the support of the Global Partnership for Education (GPE) and working in collaboration with partners such as UNICEF and UNESCO, the World Bank is developing products to ensure continuous and accelerated learning in response to the COVID-19 pandemic such as a toolkit for policymakers focused on providing support in the design and implementation of remote learning strategies, informed by a study on effectiveness of remote learning delivery across more than 10 countries.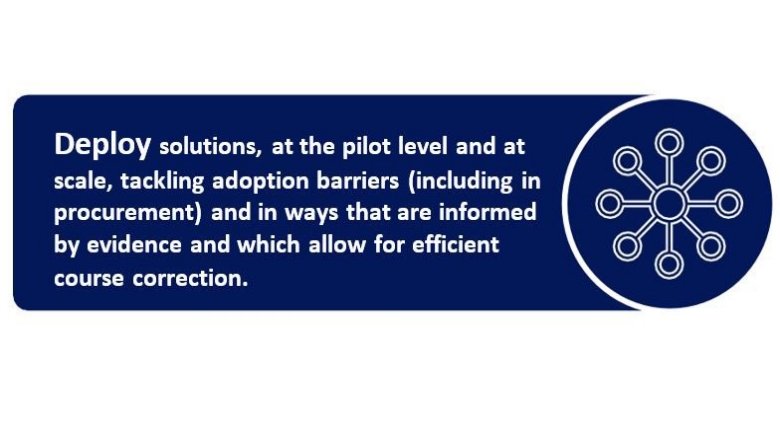 The World Bank is assisting countries to deploy EdTech to strengthen and transform education practices. The COVID crisis has increased the demand for EdTech in Bank operations. In the first three months of the crisis, The Bank has responded by restructuring operations or preparing new projects in 69 countries totally more than US$2.5B in commitments most of which address remote learning. Approximately 70% of the projects in the 2021 education pipeline have some edtech component. Some of these interconnected and varied areas of interest in the current portfolio include teacher´s professional development, digital skills (for students and teachers), digital infrastructure related components (such as devices and connectivity), education management and information systems (EMIS) and digital learning materials, among others.
Below are a few notable examples:
In Turkey, through a US$160M emergency project (P173997), the Bank will support the government in developing digital content for TV and online channels, as well as catch-up courses and blended teaching and learning programs. The Government will also create an innovation hub to engage the broader ecosystem of universities and EdTech entrepreneurs to curate and create new content and applications. All TV-based materials will include sign language and subtitle support for those with hearing impairment, and audio transcriptions for those with visual impairment. Additionally, it will fund the expansion of the current online education system so that it can serve 600,000-1 million simultaneous students in the short term and 5 million concurrent students in the medium term (from a current 300,000 student capacity). To bridge the digital gap, the online education platform will be complemented with courses, materials and messages delivered through TV and mobile phones. Psycho-social and mental health counseling will also be designed and delivered online, through TV and phone applications.
In Pakistan, the team designed a device procurement plan that the ministry of higher education is currently implementing to provide devices to all students. The team also applied for GPE-COVID19 funds (pending confirmation) to respond, recover and build resilience in the education sector. This project includes the expansion of distance-learning content and its dissemination through radio, print media, social media and mobile apps.
In Afghanistan, the team supported a reallocation of US$7M of undisbursed funds in an existing project to design remote learning for technical education to accommodate the social and cultural constraints of learners, particularly women, as well as those that are unemployed, semi-illiterate, drop-outs, special needs students, and displaced students.
In Rwanda, the team has leveraged existing radio content to rapidly deploy an interactive radio instruction program which aims to reach 60% of all students. Additionally, the team structured a GPE-financed COVID operation of US$9.7M which will optimize and implement remote approaches for continued learning, wellbeing and resilience. Support for continued learning will include broadcasting of lessons through multiple channels, promoting the development and use of alternative audio-visual materials on national TV, the governments' YouTube channel (which is zero-rated) and the government's e-learning plat- form. The project also includes the use of free SMS to allow communication between the government and teachers and parents. The e-learning platform will also support continuous professional development of teachers. After schools reopen, the program will support re- medial or catch-up programs for students at risk of repetition and dropping out.
In Nigeria, the team is coordinating with the private sector to adapt an existing technology project Edo-Best for delivery to the home. The intervention will cover 325,000 students and will include interactive radio lessons (with one-hour individual hour of inter- active radio-based instruction per day), digital self-study activity packets and storybooks for independent reading distributed via WhatsApp and online, mobile interactive quizzes for students, lesson guides digitally distributed to parents to support learning at home and teachers supporting children through classroom-based WhatsApp groups and direct calls/ messages to students. The program is expected to reduce monthly costs by more than 60%.
Costa Rica, the team is supporting a new project for US$100M (P169724) combining information management system reform, connectivity, and development of digital content. More than 721,000 students and 53,000 teachers can potentially benefit from this project in the country.
In Egypt, the team is supporting the existing $500M project (P157809) for DLIs addressing: (a) digital learning resources, and (b) an education technology platform and governance structure. The team has also reviewed different actions implemented by the Ministry of Education and Technical Education in response to COVID-19 and shared international experience covering: (i) infrastructure, (ii) Educational platforms and digital learning resources, (iii) Digital pedagogical skills for educators (and parents), and (iv) Institutional support and quality control. In addition to original design DLIs, the team is currently discussing a project restructuring focused on the ministry's COVID-19 response and the new normal with potential DLIs comprising: (a) additional remote learning resources including TV educational channels/ broadcasts; and (b) a digital platform to promote remote training of teachers and school principals.
Notable Digital Global Public Goods include:
The World Bank through the Evoke project has developed an open digital global public good to support development of 21st century skills. Evoke is an online, game-based methodology that defines, operationalizes, and assesses 21st century skills under the hypothesis that complex problem solving — specifically of the world's global grand challenges (hunger, clean water, illiteracy, peace, etc.) and the associated skills involved in social innovation provide an essential skill set for teachers and youth around the world. In fact, the tool supports the concept that the skills required to be a social innovator are the same skills needed to create the job opportunities of the future.
A Toolkit for Policymakers which includes decision trees, guidance notes, and knowledge packs focused on remote delivery of instruction though various modalities such as radio and TV.
Mobile Formative Assessment Solutions which includes the design and piloting of formative assessment strategies by using basic phone technologies to support learning outside of physical classrooms.
Open Teacher Skills platform which will include training on digital skills for teachers as well as the promotion of innovative best practices in remote learning.