BRIEF
Accelerating Progress Toward the Education MDGs
June 24, 2014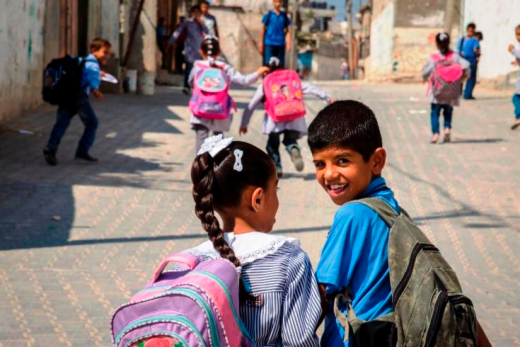 The World Bank is committed to helping countries achieve Learning for All, through our financing as well as our policy advice, technical support, and knowledge sharing of what works in education.
In September 2012, World Bank President Jim Yong Kim reaffirmed the World Bank's 2010 MDG Summit pledge to commit an additional $750 million in financing for basic education over five years (2011-2015) from the International Development Association (IDA) to help the poorest countries accelerate progress toward the 2015 Millennium Development Goals (MDGs) for Education.
As of June 23, 2014, the total amount of new IDA commitments for basic education in FY14 is estimated at $1,619 million. This amount implies cumulative progress of $1,816 million towards our MDG pledge, exceeding that pledge by $1,066 million or 142% a year before 2015. We will continue to monitor progress against the $750 million through 2015 and will continue to provide quarterly updates on this site.


IDA Support to Basic Education (US $ Millions)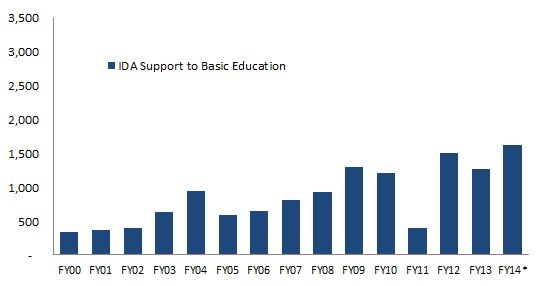 IDA & IBRD Support to Basic Education (US $ Millions)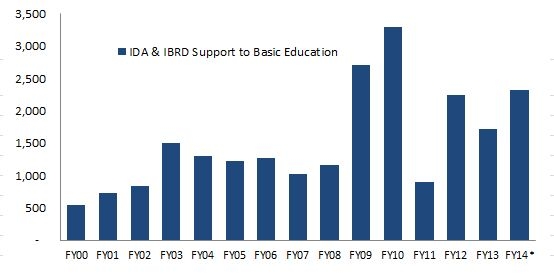 [Source: Education Historical Lending Figures]
[Notes]
| | |
| --- | --- |
| - | World Bank lending is reported by Fiscal Year (FY). The World Bank's Fiscal Year (FY) starts on July 1st and ends on June 30th of each year. |
| - | FY12 - 100% of the India Secondary Education Project (P118445, $500m) supports lower secondary education as outlined in the Project Appraisal Document for this project. |