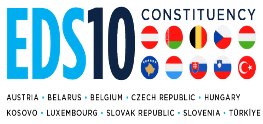 The Office of the Executive Director for Austria, Belarus, Belgium, Czechia, Hungary, Kosovo, Luxembourg, Slovak Republic, Slovenia, and Türkiye is a good mix of donor and client countries. Our office represents the specific interests of our member countries - separately and jointly - at the Board of the World Bank Group.
We work with the other Executive Directors' offices and with senior management of the World Bank Group to achieve its ambitious twin goals of (1) pushing extreme poverty to 3% by 2030, and (2) promoting shared prosperity (income growth of the bottom 40% of the population in each country).
At present, the Executive Director serves as a member of the Audit Committee, and Committee on Development Effectiveness. The office comprises staff from both donor and recipient countries and, thus, has unique insights into relevant problems from all development partners.
Our office staff comes from Austria, Belgium, Czechia, Hungary, Kosovo, Slovak Republic, and Türkiye.
Hayrettin Demircan, from Türkiye, is the current IBRD, IDA, and IFC Executive Director. Nathalie Francken, from Belgium, is the Alternate Executive Director and MIGA Director.
This site provides an overview of the activities of the EDS10 constituent countries in the World Bank and aims to provide updates on their contributions and initiatives within the Bank Group.