The World Bank conducts research and provides knowledge and expertise to inform GovTech design and implementation. We produce reports, books, policy notes, and other publications that can help guide governments in their public sector modernization efforts. This website will regulary be updated with the latest publications on how countries can better pursue a simple, efficient and transparent government systems.
___________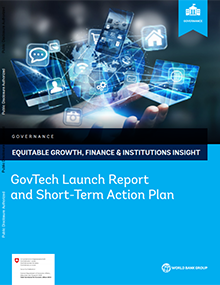 This report presents the work program priorities for the first two years of the World Bank's GovTech Global Partnership (GTGP), drawing upon the trends in GovTech applications and lessons learned from the last 25 years of the Bank's support to governments using technology to improve the effectiveness of the public administration and service delivery.

___________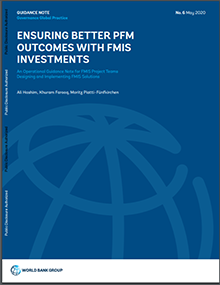 This Guidance Note draws on the accumulated literature, case studies, studies from the World Banks's Independent Evaluation Group, Implementation Completion and Results Reports, the World Bank's experience, and emerging trends in technology to provide operational guidance to teams who are engaged in implementing, enhancing, or maintaining FMIS. A peer reviewer panel of leading experts from the World Bank, International Monetary Fund, and the private sector — representing both Big Tech and startups — also provided critical reviews and insights that enormously enriched this work.

___________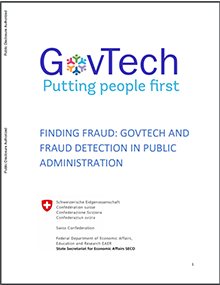 This paper examines the most promising current and new technologies that can be applied to detect and prevent fraud and corruption in public administration, with a focus on procurement, integrated financial management information systems (IFMIS) and human resource (HR) systems. The paper is intended to be a practical guide for practitioners, policy makers and government officials. The paper also addresses the important related analog (non-technical) legal, policy and political requirements for the success of digital anti-fraud measures.

___________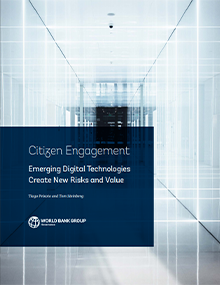 The recent rapid evolution of digital technologies has been changing behaviors and expectations in countries around the world. These shifts make it the right time to pose the key question this study explores: Will digital technologies, both those that are already widespread and those that are still emerging, have substantial impacts on the way citizens engage and the ways through which power is sought, used, or contested? This study explores what technology might mean for engagement, makes predictions, and offers measures for governments to consider.

__________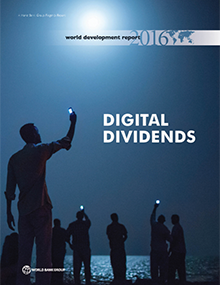 Digital technologies have spread rapidly in much of the world. Digital dividends—that is, the broader development benefits from using these technologies—have lagged behind. In many instances, digital technologies have boosted growth, expanded opportunities, and improved service delivery. To get the most out of the digital revolution, countries also need to work on the "analog complements"—by strengthening regulations that ensure competition among businesses, by adapting workers' skills to the demands of the new economy, and by ensuring that institutions are accountable. Check out the report.

___________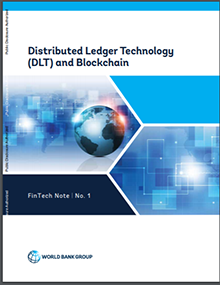 This note on distributed ledger technology (DLT) and blockchains is part of a series of short notes that explore new trends and developments in Fintech and analyze their potential relevance for WBG activities. Forthcoming notes in this series will cover marketplace lending, 'InsureTech', and other topics. This note outlines the mechanisms, origins, and key characteristics of DLT.