Germany has played an important role since it joined the World Bank Group on August 14, 1952. Along with the other members of the office, the Executive Director represents Germany in meetings at the World Bank and engages in direct consultations and negotiations with other Executive Officers in efforts to gain support for the World Bank's efforts in reducing poverty. Read More.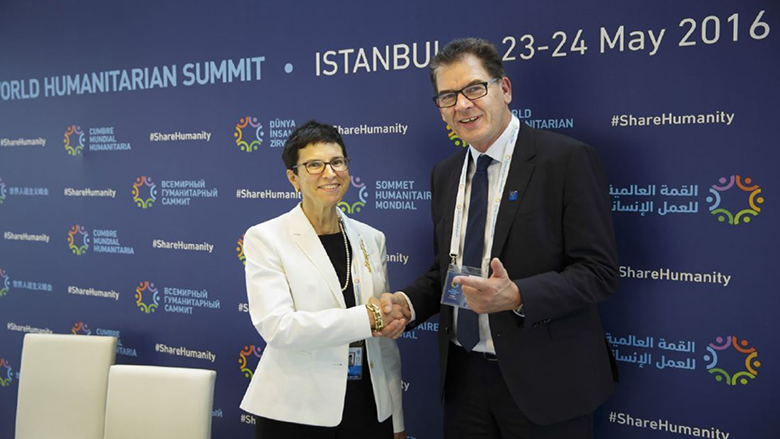 Newsletter
Federal Minister of Economic Cooperation and Development, Dr. Gerd Müller and WBG-Executive Director, Ursula Müller at the first Humanitarian World Summit in Istanbul, Turkey, May 23-24, 2016.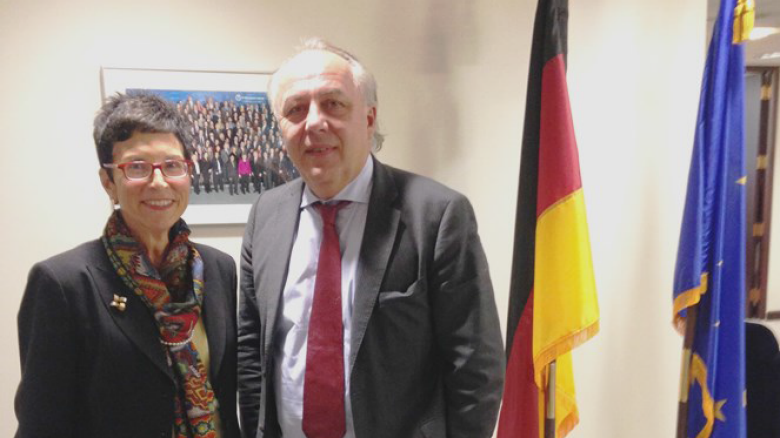 This edition: refugees and migration, Africa Climate Business Plan, visitors from Germany.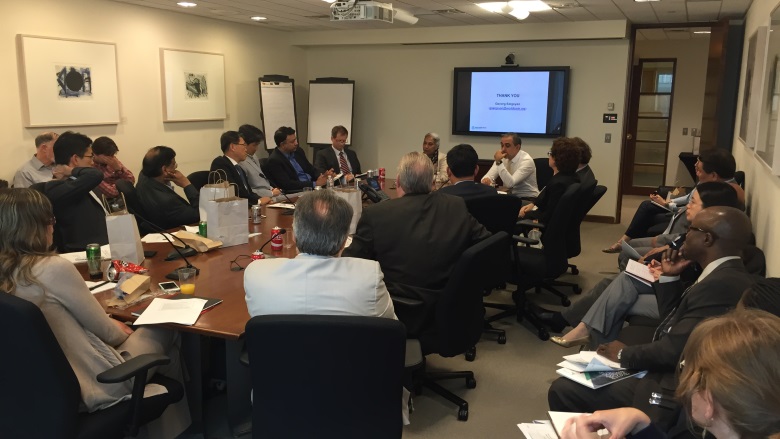 German green bag lunch series "Energy and Climate" a success