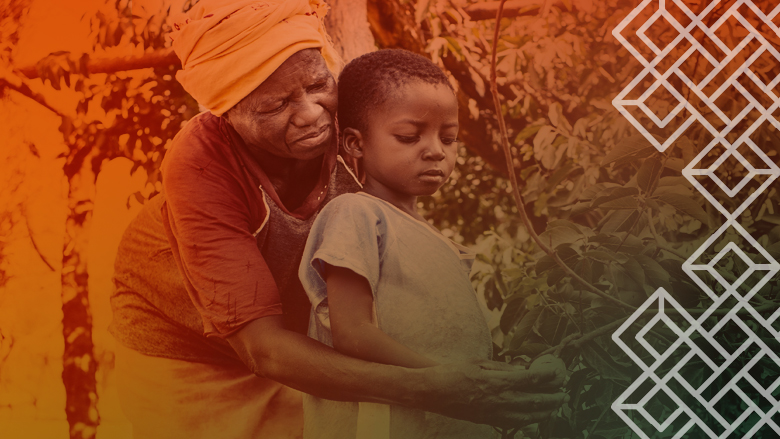 Analyzing the impact of climatic and other shocks on poverty
This thematic area aims to deepen the understanding of climate-related shocks and household coping strategies. This effort seeks to identify household coping strategies and to provide empirical evidence and a knowledge platform to serve SASPP activities at the regional and country levels.
The work program is organized around three components:
(1) Types of shocks and their impact on poverty
(2) Timing of household and community responses to shocks
(3) Mechanisms by which shocks affect households
A few highlights
How a household adapts to seasonality
In the 2021 study "Anticipating Large and Widespread Seasonal Deprivation in the Sahel", the team compares household-level outcomes as captured in a broad multipurpose survey conducted during the lean season and the post-harvest period. The study finds that in addition to being regularly confronted with unpredictable shocks such as floods, droughts, or conflicts, Sahelian households have to deal with the effects of seasonality.
This leads to a significant reduction in food and non-food consumption across the season, exposing the poor to transient food insecurity and malnutrition. Monetary consumption drops significantly between the non-lean and lean season, enough to push vulnerable households below the poverty line. Given that many households are just above the poverty line, even small seasonal differences in average consumption can result in large swings in poverty.
Rural households are the most vulnerable to the effects of seasonality due to their dependance on rainfed subsistence agriculture. Although seasonal swings in welfare are concentrated among agricultural households, even households where the main income earners work outside of agriculture can experience lean season welfare losses as they may have secondary activities linked to agriculture. Since the impacts of seasonality are large and can be anticipated, the coverage of regular safety net programs that help households cope should be broadened.
Read more in this Blog, French note and English note.
What are five facts about Shocks in the Sahel?
The policy brief "Five Facts About Shocks in the Sahel" identifies the most prevalent shocks across the region and the degree to which these shocks differ in their incidence and impact on welfare distribution. The brief demonstrates that making adaptive social protection systems that are responsive to climate shocks—droughts in particular—would reach the largest share of the population.
It would also be more pro-poor than systems responsive to other shocks. This is because drought affects a higher percentage of households than the other main shocks in the region and disproportionately affects poor households. Alternatively, other main shocks in the region—including idiosyncratic shocks (e.g., sickness of a household member) and conflict shocks—tend to affect poor and rich households equally.
What the evidence from nine programs in the Sahel shows about targeting for Social Safety Nets
Based on nine programs implemented in the Sahel region, the policy paper "Targeting for Social Safety Nets - Evidence from Nine Programs in the Sahel", compares Proxy Means Testing (PMT) and Community-Based Targeting (CBT) selection as conducted in practice, once geographical targeting has been applied. The results show that the targeting performance measured depends critically on the definition of the targeting objectives, share of beneficiaries selected, and indexes used to evaluate targeting.
While PMT performs better in reaching the poorest households based on per capita consumption, it differs little from CBT, or a random or universal allocation of benefits when distances to poverty lines are considered. When aiming to identify food insecure households, most PMT and CBT targeting schemes perform no better than a random allocation of benefits. On the other hand, targeting costs represent only a small share of budgets.
Overall, the results emphasize the need to study programs as implemented in practice instead of relying on simulations of targeting performance, as widely used by practitioners and academics.