The Sahel – the vast semi-arid region of Africa separating the Sahara Desert to the north and tropical savannas to the south – is home to some of the poorest countries in the world. The region is facing multiple challenges, including rapid population growth (population sizes are expected to double by 2045), extremely low levels of human capital, geographical and climate vulnerability, food insecurity, and fragility. In a region where over 40% of the population already live below the poverty line, shocks can further contribute to poverty persistence, which in turn makes it hard to deal with future shocks.
Where Climate Change Is Reality
Temperatures in the Sahel are rising 1.5 times faster than the global average. Climate shocks, such as droughts and floods are becoming more frequent and severe and roughly 80 percent of the Sahel's farmland is degraded. All of which is exacerbating conflict and forced displacement, and prior vulnerabilities. As the global climate crisis unfolds, people living in the Sahel region are directly experiencing its impact and its dramatic consequences on people's livelihoods.
The Sahel is home to some of the
poorest countries in the world and is
highly affected by climate change.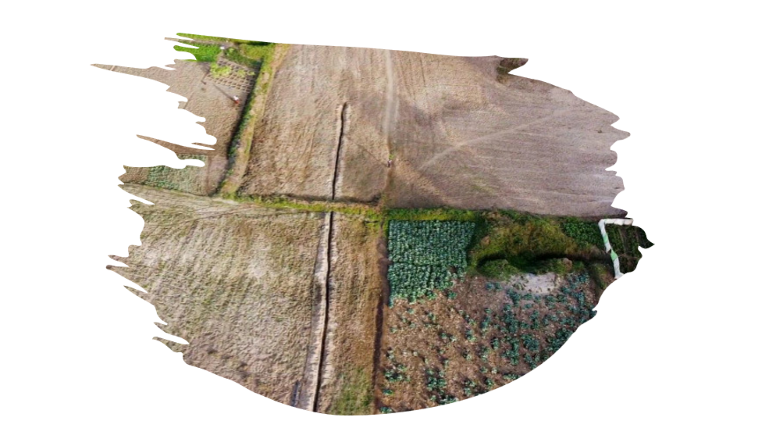 Building Resilience in the Sahel – through Adaptive Social Protection
Adaptive social protection is a critical tool to support national Governments in developing systems to help poor and vulnerable households and communities better cope and become more resilient to climate change and other covariate shocks. The adaptive approach integrates social protection interventions with disaster risk management and climate change adaptation measures to better anticipate and respond to shocks.
Nascent adaptive social protection systems in the Sahel help poor and vulnerable households build resilience, reduce the impact of climate change and other shocks (such as the COVID-19 pandemic), and foster access to income earning opportunities. Cash transfers as well as complementary productive inclusion interventions – such as community savings and loan groups or life skills and entrepreneurship training – strengthen households' adaptive capabilities by helping them diversify their livelihoods.
Drawing on climate early warning systems backed by disaster risk financing strategies, countries can anticipate climate-related events such as droughts, and quickly scale up cash transfers via their social safety net programs, providing an overall cost-effective response to increasing needs. Adaptive social protection interventions also have the potential to improve social cohesion and reinforce relationships within and between communities as well as state presence.
The effectiveness of adaptive social protection systems in quickly reaching those impacted by shocks critically depends on the underlying social protection delivery systems. Key elements of those systems include unique personal identification systems, social registries of poor and vulnerable households (or of entire populations in climate shock-prone regions), payment systems to deliver cash to people and grievance redress mechanisms to increase efficiency and address targeting errors.
***
Adaptive Social Protection Systems in the Sahel Were Leveraged for the Relief Following the Onset of the COVID-19 Pandemic
The World Bank Group COVID-19 shock response framework follows three stages: relief, restructuring, and resilient recovery. Adaptive social protection systems in the Sahel are key to relief, restructuring, and recovery and operate across the different stages and pillars of the World Bank Group response framework.
While the principal focus of the SASPP is climate shocks, ASP systems in the Sahel were leveraged in 2020 for the immediate relief following the onset of the crisis. Countries expanded coverage of shock response cash transfers to households affected by the pandemic.The SASPP supported this short-term relief effort through adaptive social protection systems—thus strengthening these systems and reinforcing their capacity to respond to future climate shocks. In this 2020 blog you can read more about COVID-19 in Africa and how social safety nets can help mitigate the social and economic impacts.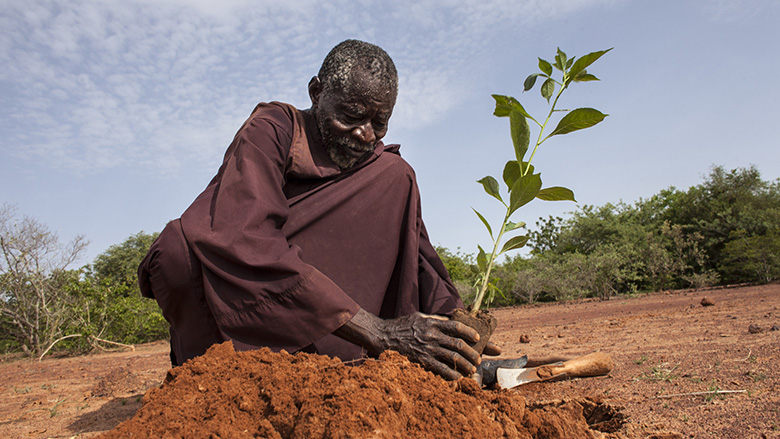 Photo credit: Andrea Borgarello / World Bank
***
Combining Technical and Financial Assistance Across the Region
The SASPP focuses on both regional and country-level activities. The majority of SASPP financing is disbursed in the form of direct grants to governments for piloting innovative adaptive social protection programs. These programs are embedded in the ongoing World Bank projects supported by the International Development Association (IDA) in an effort to strengthen adaptive social safety net systems. The remaining resources managed by the World Bank are used for technical assistance efforts in each country and for creating and disseminating knowledge and good practice lessons across the region.
The regional themes span five areas:
A. Poverty, Vulnerability, and Resilience
B. Climate-Shock Responsive Delivery Systems
C. Productive Inclusion and Women's Empowerment
D. Fragility and Forced Displacement
At the country level, activities support countries to strengthen their adaptive social protection systems across the four "building blocks" of ASP:

To this end, SASSP provides technical assistance, capacity building, and finances pilot interventions.
These cover a range of elements focused on increasing the adaptiveness of systems and the resilience of poor and vulnerable households, including:
Adaptive safety nets programs that help poor households meet basic needs and diversify their livelihoods and that can be easily scaled up to respond to shocks.
Complementary "productive inclusion" interventions like community savings and loan groups or life skills and entrepreneurship training for beneficiaries to reinforce their adaptive capabilities.
Delivery systems (unique IDs, social registries, digital payments) as critical foundations for social safety nets to reach affected people.
Early warning and climate information systems to design effective emergency response and adaptation programs.
Contingency (risk) financing mechanisms to ensure timely and efficient financing of adaptive social protection interventions.
Targeting mechanisms to identify ex-ante those most vulnerable to natural hazards and climate change related risks, and quickly scale up a program in case of necessity.