PAST EVENTS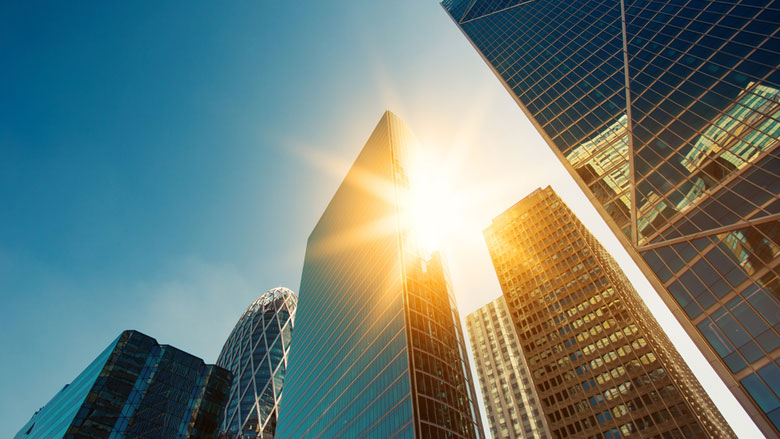 September 23, 2021
Market Power and Business Dynamism in the US and around the World
This talk will summarize the empirical findings on market power and business dynamism, make an attempt to understand potential common forces behind these empirical regularities and discuss their policy implications.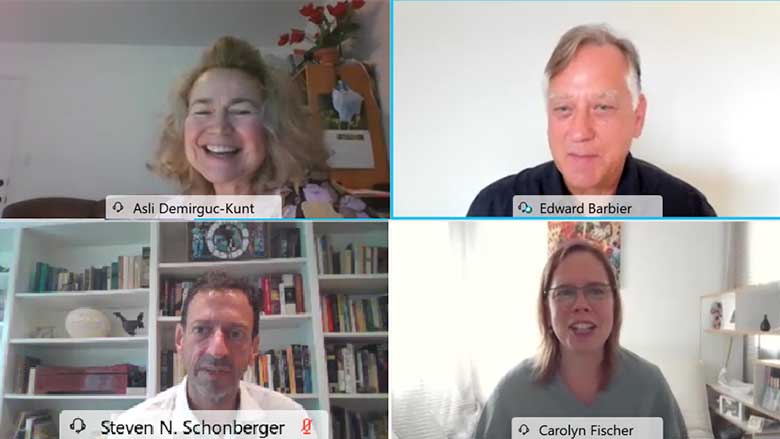 July 1, 2021
Building a Greener Recovery: Implications for Emerging and Developing Economies
This ECA Talk will discuss the potential cost-effective and innovative policy mechanisms that could be considered by emerging and developing countries to yield progress towards the Sustainable Development Goals (SDGs).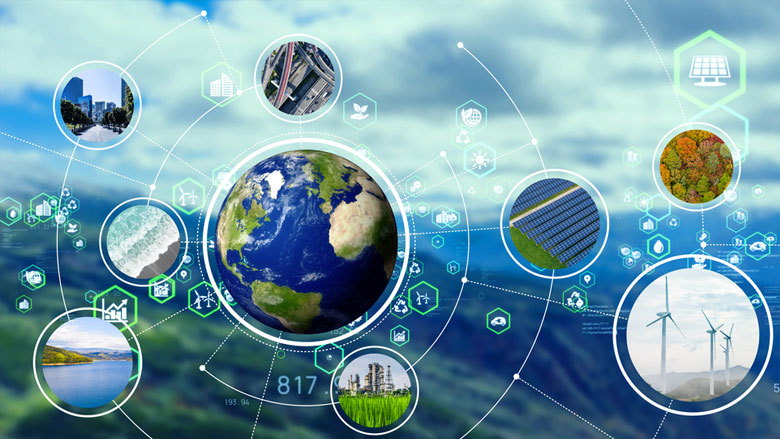 June 16, 2021
Firm-level Barriers on the Path to Net Zero: How Firms Can Make or Break the Green Transition
This ECA Talk will draw on a variety of firm-level data sources in Europe and Central Asia region to explore how financial and managerial constraints are holding back firms from making green investments and how this may thwart countries' ambitions to become carbon neutral over the next decades.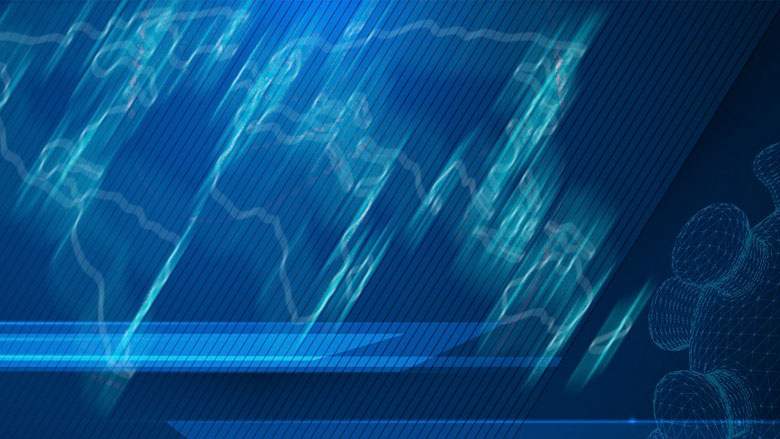 March 3, 2021
Joint ECA Talk -Poverty&Equity Seminar "COVID-19 and Global Income Inequality"
There is a widespread belief that the COVID-19 pandemic has increased global income inequality, reducing per capita incomes by more in poor countries than in rich. This supposition is reasonable but false.
February 3, 2021
The Design of Competitive Markets
Many economists think that in the absence of any government intervention, markets naturally become competitive, and that being bigger is associated with being better. However, superstar firms are increasingly receiving attention from policymakers.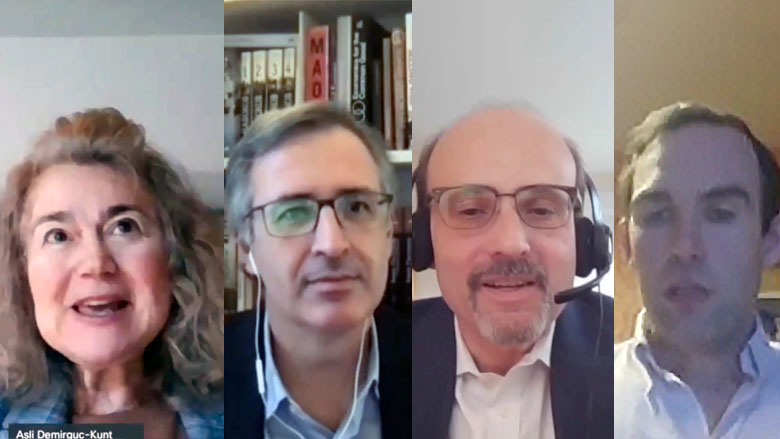 January 20, 2021
Mobile Broadband Internet and Confidence in Government
How does mobile broadband internet affect the approval of the government? The research based on Gallup World Poll surveys shows that, on average, an increase in mobile broadband internet access reduces government approval.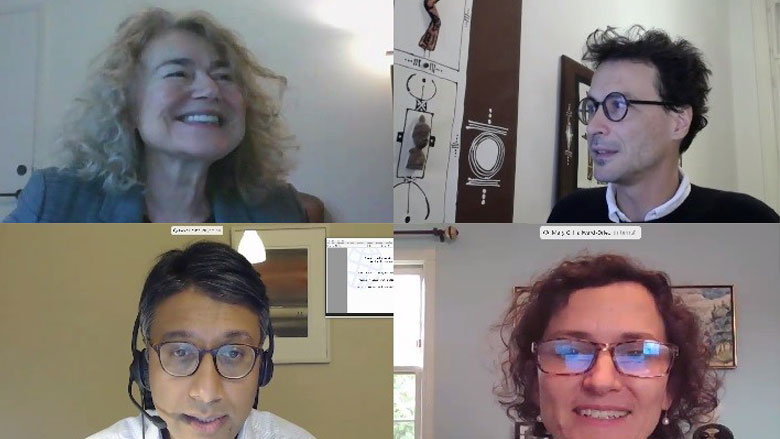 Dec 7, 2020
Europe 4.0 and Digital Divide
Europe faces a digital dilemma. This discussion focused on how Europe can meet its "triple objective" to improve competitiveness while fostering market inclusion for smaller firms and economic convergence for citizens and regions, impact of COVID-19 and application of the framework in Turkey.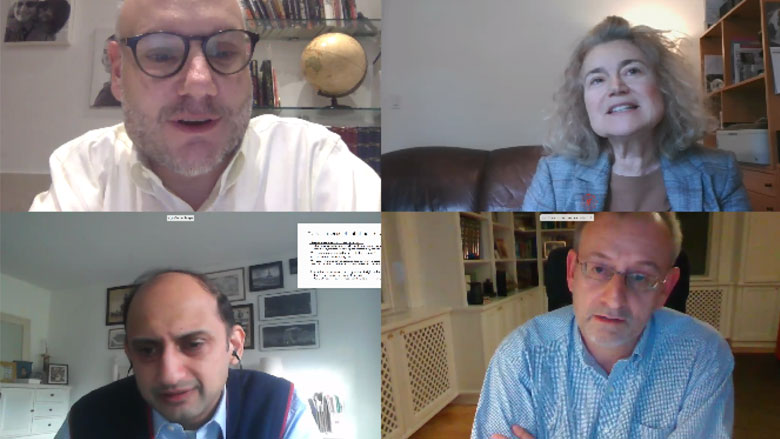 Nov 18, 2020
Zombie Lending, Fiscal Dominance and Financial Stability - Some Implications for the Post-Pandemic World
How has the pandemic affected financial stability in advanced and emerging markets? What do the stabilization policies adopted during the pandemic imply for the post-pandemic financial sectors?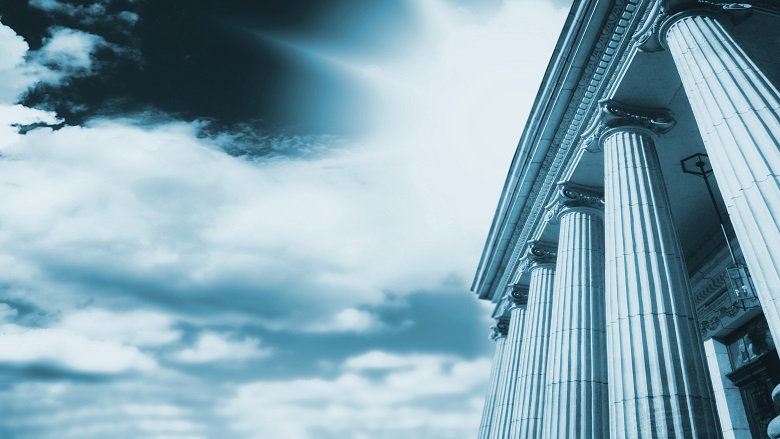 Sep 23, 2020
What to Expect from the Post-COVID State
The social, economic, and political consequences of the COVID-19 crisis will go far beyond what we have already experienced, as many societies around the world witness a new page turn in state-society relations, as well as the changing role of technology in our lives.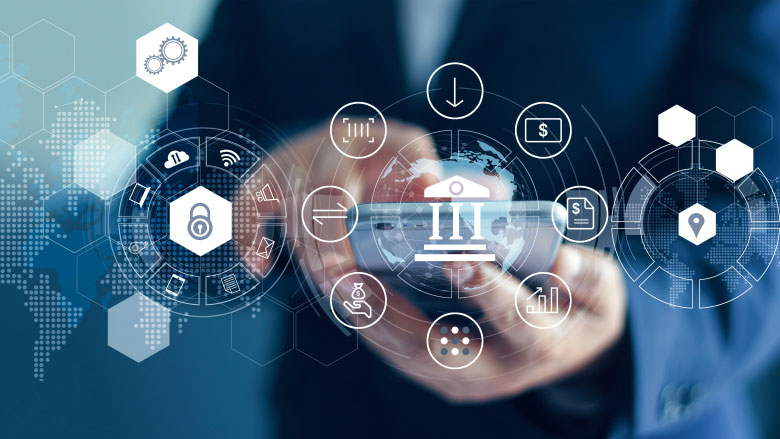 July 9, 2020
Future of Banking in the Post COVID-19 World
The impacts of the COVID-19 crisis have come on top of a combination of persistently low interest rates, regulatory changes, and competition from shadow banks and new digital entrants that have challenged the traditional bank business model over the past decade.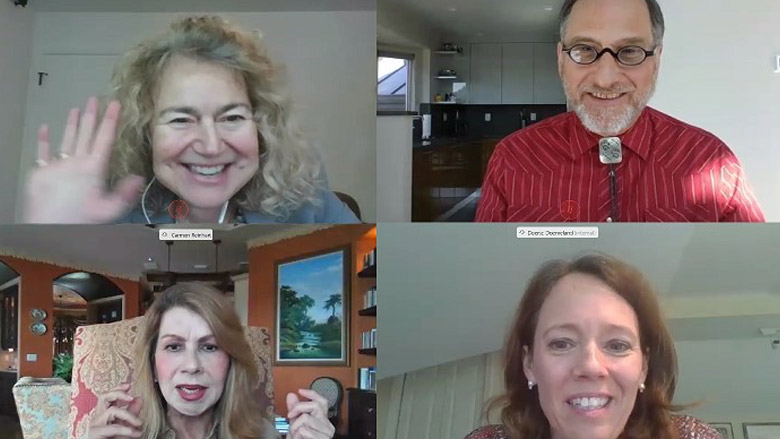 June 1, 2020
Debt and COVID-19
This seminar will offer an assessment of some of the current and future risks, and discuss some policies that could tackle pre-existing or new debt problems.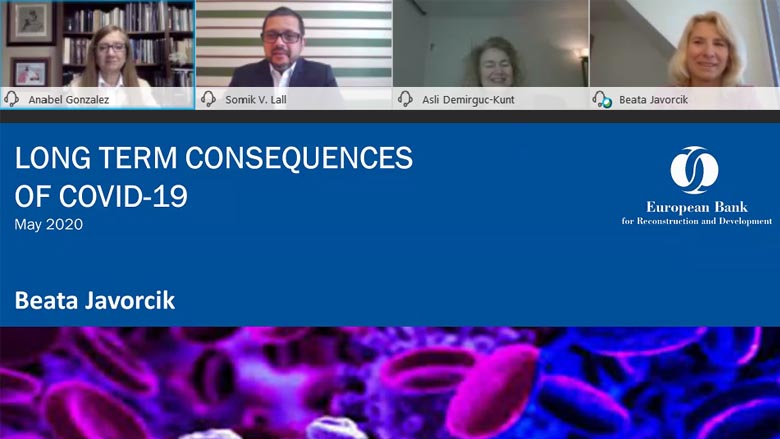 May 4, 2020
Will COVID-19 Reshape the Global Economy?
The COVID-19 crisis could have profound long-term economic consequences. The crisis is likely to have a major impact on globalization and global value chains, and it could bring about a rethinking of the social contract and the role of the state.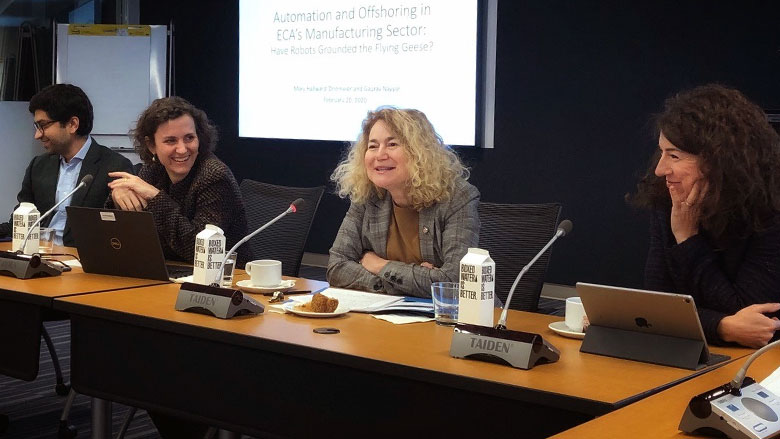 February 20, 2020
Have Robots Grounded the Flying Geese? Automation and Offshoring in Europe's Manufacturing Sector

A discussion around the impact of automation on offshoring and how patterns of automation are affecting greenfield foreign direct investment (FDI) decisions.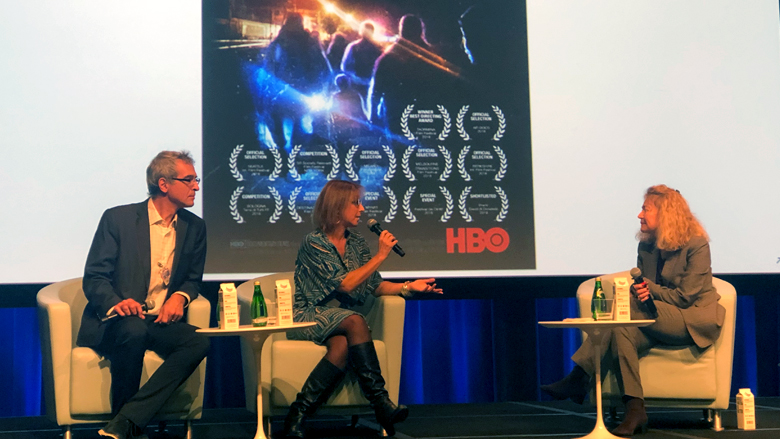 HBO's "It Will Be Chaos" Screening (December, 2019)

The screening of the 2019 Emmy-award winning documentary "It Will Be Chaos" was followed by the discussion with the film directors Filippo Piscopo and Lorena Luciano. The movie features two refugee stories of human strength while capturing in real time the escalating tension between newcomers and locals.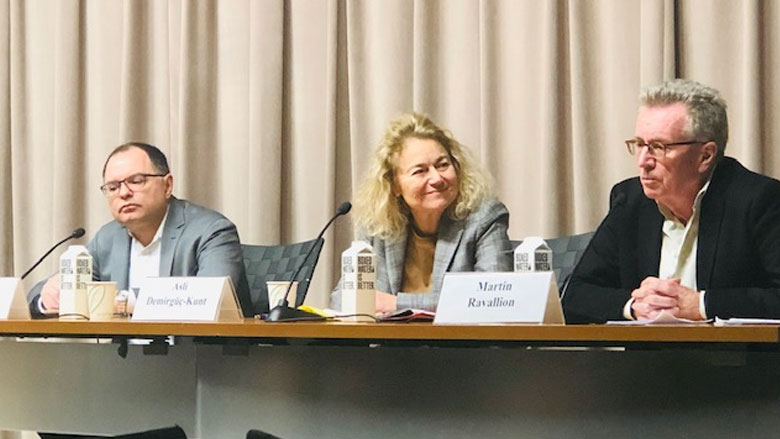 A Market for Work Permits (November 21, 2019)
While citizens have a right to accept any job offer in their country, that right is not marketable nor extended to foreigners. There is a missing market. One solution is to allow people to rent out their right-to-work for a period of their choice.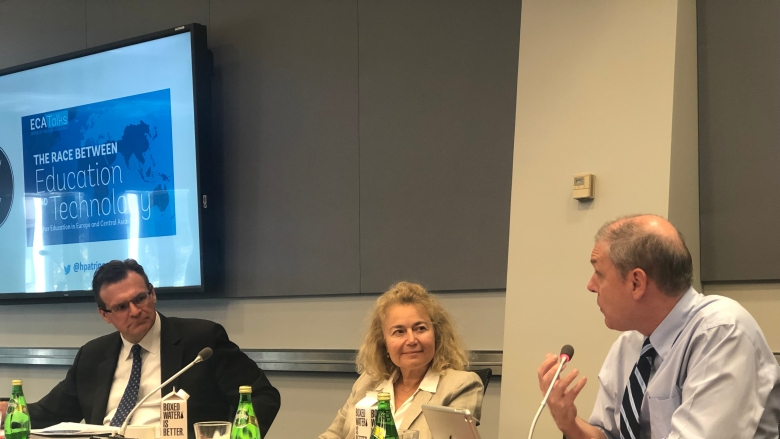 The Race Between Education and Technology: Higher Education in Europe and Central Asia (September 4, 2019)
A panel discussion that explores the development impact of education and technology, including implications for higher education development policies in Europe and Central Asia.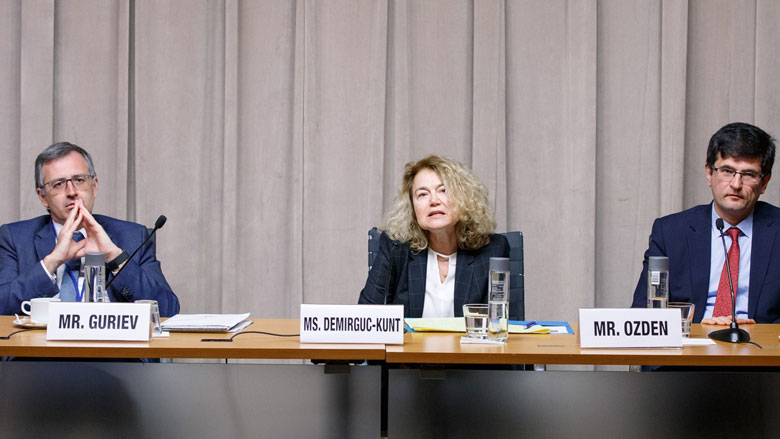 Migration in Europe and Central Asia (April 11, 2019)
This panel discussion addressed the sharp increase in asylum seekers and undocumented migrants, which has greatly exacerbated public concerns in Europe and Central Asia over immigration in general.
`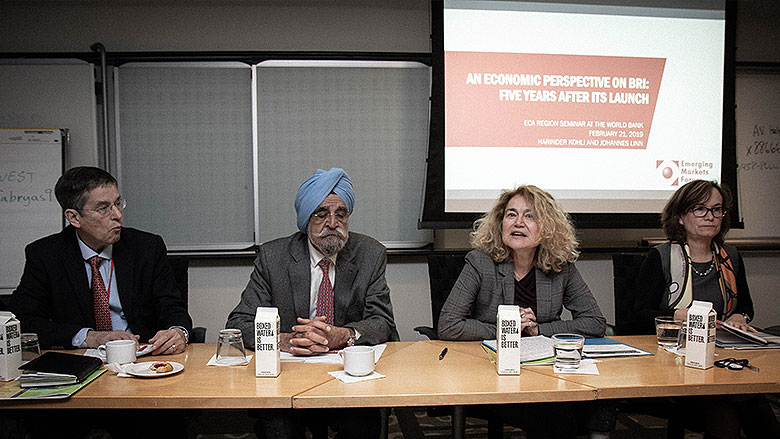 Belt and Road Initiative in Central Asia and South Caucasus
China's ambitious Belt and Road Initiative is widely expected to help promote Eurasian economic integration. How can countries gain the most economic benefits of BRI while managing the financial and social risks? February 2019