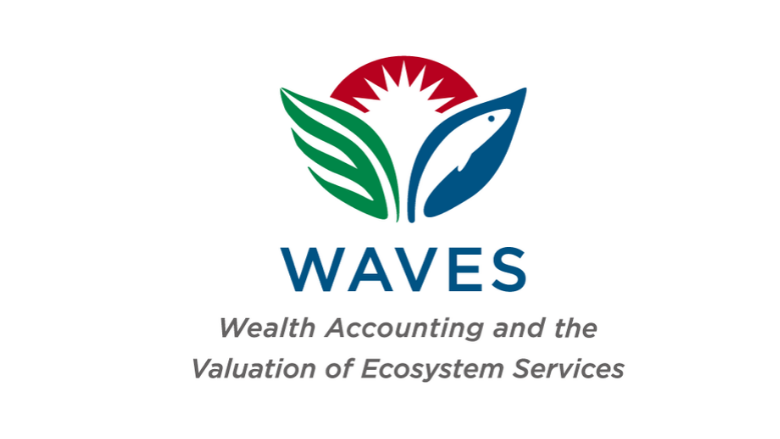 the WAVES knowledge center to access a free online collection of useful natural capital accounting and wealth accounting resources.

Books and Reports

The report makes a powerful case that economic development and the state of biodiversity and ecosystem services are closely linked.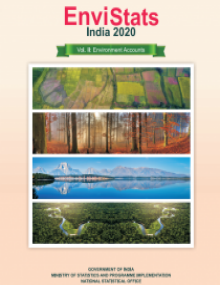 EnviStats India 2020, Vol II: Environment Accounts
This year's publication covers topics like land cover, croplands, forests, wetlands and biodiversity.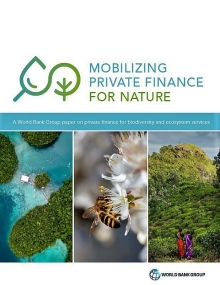 Mobilizing Private Finance for Nature
The report looks at the current state of play for private finance for biodiversity and ecosystem services. The financial sector has a critical role to play in addressing the global biodiversity crisis. Governments and regulators hold the key to harnessing the power of the financial sector to mobilize private finance to protect nature.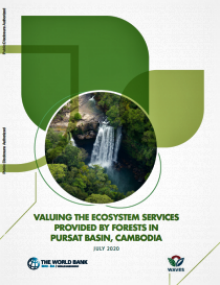 Valuing the ecosystem services provided by forests in Pursat Basin, Cambodia Report
This report provides evidence of the importance of forests in providing ecosystem services that are important for Cambodia's economy.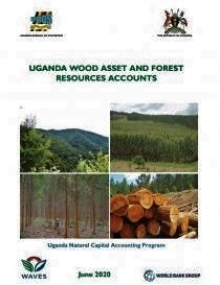 The Wood Asset and Forest Resource Accounts (2020)
This report covers the stocks and flows of Uganda's wood resources.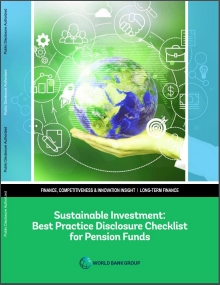 Sustainable Investment: Best Practice Disclosure Checklist for Pension Funds
This report provides a comprehensive list of the disclosures that should be provided by asset owners when reporting on their sustainable investment activities.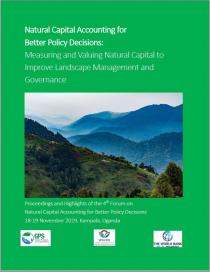 Natural Capital Accounting for Better Policy Decisions: Measuring and Valuing Natural Capital to Improve Landscape Management and Governance
This is a report of the proceedings and highlights of the 4th Forum on Natural Capital Accounting for Better Policy Decisions held 18-19 November 2019 in Kampala, Uganda.
A report on the annual progress of the GPS-WAVES Global Partnership. It showcases the significant progress made by partner countries in developing natural capital accounts & GPS-WAVES activities over the last year.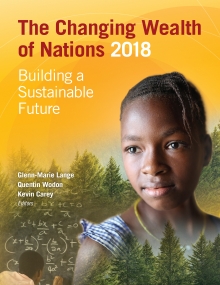 The Changing Wealth of Nations 2018: Building a Sustainable Future
This report covers national wealth for 141 countries over 20 years (1995–2014) as the sum of produced capital, 19 types of natural capital, net foreign assets, and human capital overall as well as by gender and type of employment.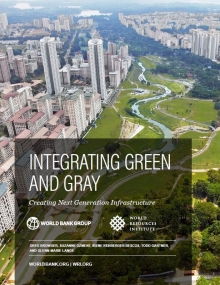 Integrating Green and Gray: Creating Next Generation Infrastructure
This report offers developing country service providers and their partners a framework to evaluate green infrastructure from a technical, environmental, social, and economic perspective, and to assess key enabling conditions, with illustrative examples.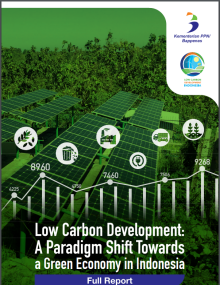 The Low Carbon Development Report: A Paradigm Shift Towards a Green Economy in Indonesia
This report provides alternative scenarios for Indonesia to transform its economic growth model towards a low carbon economy.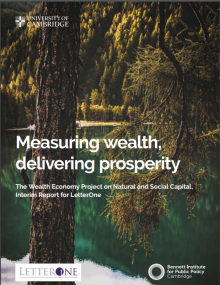 Measuring Wealth, Delivering Prosperity
This initial report is about how to improve economic measurement in order to guide effective economic policy making.

Datasets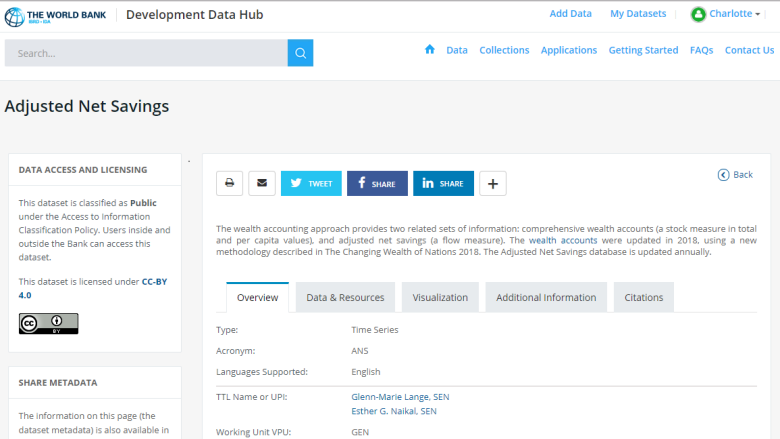 Adjusted Net Saving Database
The wealth accounting approach provides two related sets of information: comprehensive wealth accounts (a stock measure in total and per capita values), and adjusted net savings (a flow measure).
Briefs
Uganda Wood Asset and Forest Resources (2020)
This brief highlights a more comprehensive valuation of all wood assets and forest resources in Uganda, the data generated will inform policy makers on effective governance of these resources to ensure sustainability.
Updated Country Brief: Uganda (2020)
WAVES-GPS has supported Uganda to develop its land and forests accounts. The objective was to mainstream their value into development policy dialogue and planning by using results from the sets of accounts to inform the National Development Plan (NDPIII) and other national and sectoral policies.
Other resources
Natural Capital Accounting at the World Bank
This is a short update of the World Bank`s work on natural capital accounting