Knowledge Products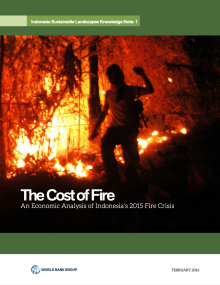 The Cost of Fire: An Economic Analysis of Indonesia's 2015 Fire Crisis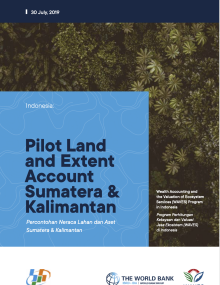 WAVES Report on Pilot Land and Extent Account in Sumatera and Kalimantan
This report presents the pilot land and extent accounts for Indonesia based on the methodology of the SEEA, where land is defined as a unique environmental asset that delineates the space in which economic activities and environmental processes take place and within which environmental assets and economic assets are located. The land account displays the changes in land cover over time, differentiating between the main land cover classes in Indonesia such as paddy, perennial crops, plantation forestry, natural forests, urban area and open water.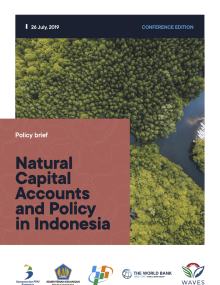 Natural Capital Accounts and Policy in Indonesia
Natural capital accounting is a system for assessing sustainability and resilience of the economic growth model. The Government of Indonesia has become increasingly aware of the overall importance of natural capital and is proactively addressing the challenges of managing it.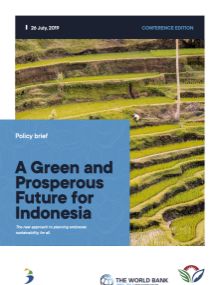 A Green and Prosperous Future for Indonesia
The new approach to planning embraces sustainability, for all. Indonesia is at an important juncture. After having gained a leadership position in the regional economy and claimed an important place in the World's economy, the country has a challenge: to continue growing while improving equality.