The program supports research specifically targeted to address forced displacement in five thematic areas: education, gender, health, jobs, and social protection. Grants are given to top research institutions to produce analyses exploring the following themes:
Gender I Preventing Social Conflict and Promoting Social Cohesion in Forced Displacement Contexts I Health I Social Protection I Education I Jobs
Gender
Women and children who are forcibly displaced due to conflict, violence, and natural disasters are highly vulnerable to hardships and human rights violations. According to available data, in 2019, 51 % of the displaced were women, and 48 % were children. The program addresses gender inequality through a series of new empirical analyses across a range of settings that looks at the gender dimensions of forced displacement.
Gender Dimensions of Forced Displacement (GDFD) Research Program
Read our published research:
2021
Forced Displacement, Gender, and Livelihoods: Refugees in Ethiopia
Differences in Household Composition: Hidden Dimensions of Poverty and Displacement in Somalia
Conflict, Displacement and Overlapping Vulnerabilities: Understanding Risk Factors for Gender-Based Violence among Displaced Women in Eastern Democratic Republic of Congo
How Do Gender Norms Shape Education and Domestic Work Outcomes The Case of Syrian Refugee Adolescents in Jordan | Blog
Intimate Partner Violence and Household Decision Making Autonomy: Effects of the Malian Conflict on Women
Do Gender Norms Become Less Traditional with Displacement The Case of Colombia | Blog
Multidimensional Poverty, Gender, and Forced Displacement: A Multi-Country, Intrahousehold Analysis in Sub-Saharan Africa
The Double Burden of Female Protracted Displacement: Survey Evidence on Gendered Livelihoods in El Fasher, Darfur
The Risk That Travels with You : Links between Forced Displacement, Conflict and Intimate Partner Violence in Colombia and Liberia
A Multi-Country Analysis of Multidimensional Poverty in Contexts of Forced Displacement
2020
How Does Poverty Differ Among Refugees? Taking a Gender Lens to the Data on Syrian Refugees in Jordan
Effect of Armed Conflict on Intimate Partner Violence: Evidence from the Boko Haram Insurgency in Nigeria
Also, read the blog.
In 2020 the program also launched two new research studies that build on a series of articles commissioned to external researchers:
Preventing Social Conflict and Promoting Social Cohesion in Forced Displacement Contexts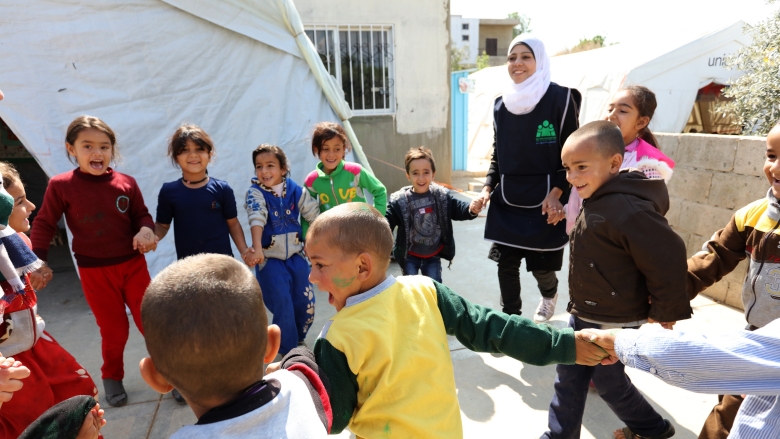 This study examines how public policies can address social inequalities that lead to or are the consequence of forced displacement crises. Through the lens of social inequalities, the study looks at the roots of social conflicts and population displacements, how forced displacement crises can be prevented or how they can be quickly stabilized at early stages before they become chronic problems that require complex sustainable solutions. The study will focus on critical inequalities such as those of income, opportunities, access to services or gender inequalities, between and within displaced populations and host communities. Read the Brief.
Read the Reports:
Social Cohesion, Economic Security, and Forced Displacement in the Long-Run: Evidence from Rural Colombia
Extortion and Civic Engagement among Guatemalan Deportees
Forced Displacement, Exposure to Conflict and Long-run Education and Income Inequality: Evidence from Croatia and Bosnia and Herzegovina
Displacement and Social Empowerment: Evidence from Surveys of IDPs in Iraq, the Philippines, and Uganda
Superstitions and Civilian Displacement: Evidence from the Colombian Conflict
Displacement and Return in the Internet Era: How Social Media Captures Migration Decisions in Northern Syria
Local Peace Agreements and the Return of IDPs with Perceived ISIL Affiliation in Iraq
Social Cohesion and Refugee Host Interactions: Evidence from East Africa
How do Shared Experiences of Economic Shocks Impact Refugees and Host Communities: Evidence from Afghan Refugees in Iran
Long-term Effects of the 1923 Mass Refugee Inflow on Social Cohesion in Greece
Forced Migration, Social Cohesion and Conflict: The 2015 Refugee Inflow in Germany
Labor Market Integration, Local Conditions and Inequalities: Evidence from Refugees in Switzerland
Inclusive Refugee-Hosting in Uganda Improves Local Development and Prevents Public Backlash
Immigration, Labor Markets and Discrimination: Evidence from the Venezuelan Exodus in Perú
The Geography of Displacement, Refugees' Camps and Social Conflicts
Attitudes and Policies toward Refugees: Evidence from Low- and Middle-Income Countries
Watch the event:
ECA Talk on Forced Displacement
Health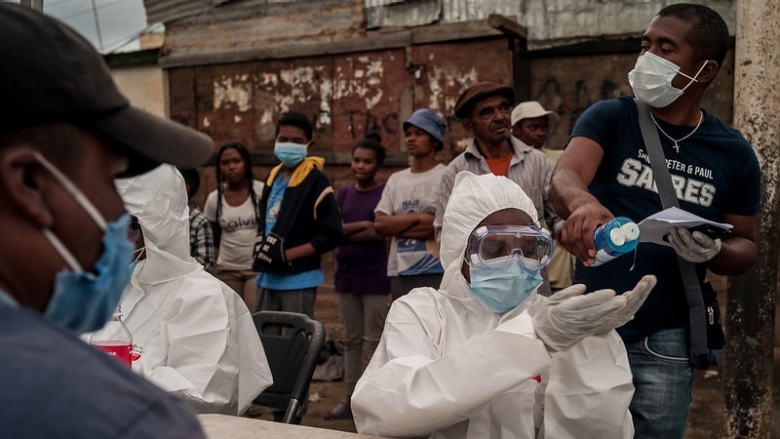 In fragile and conflict-affected situations, the influx of large numbers of refugees and internally displaced people can severely stress health systems. This research theme provides practical programming and policy guidance to national and international actors who are involved in directing and funding health responses in situations of forced displacement. It identifies optimal approaches that respond to the health needs of displaced populations, while also strengthening health systems for the host populations.
Read the knowledge briefs:
Preventing and Mitigating Indirect Health Impacts of COVID-19 on Displaced Populations in Humanitarian Settings
Family Violence Protection in the Context of COVID-19 and Forced Displacement
Addressing the Human Capital Dimension of the COVID-19 Response in Forced Displacement Settings
Impact of the COVID-19 pandemic in Colombia on utilization of medical services by Venezuelan migrants and Colombian citizens
Social Protection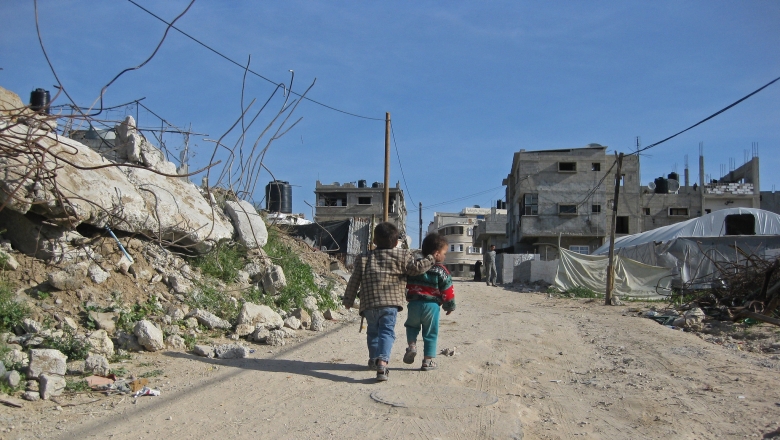 To address the longer duration and urbanization of displacement situations, there is a growing interest in linking humanitarian assistance to national social protection systems that meet the needs of those displaced and build capacity to support national programs.
This research aims to better understand how social protection systems and humanitarian systems can work together to meet the needs of displaced populations—including vulnerable households in host communities —and how these systems can improve social cohesion between these two groups. 
Read our blog:
Protecting the Most Vulnerable and Promoting Integration in Colombia
Read our report:
Social Protection Responses to Forced Displacement
Education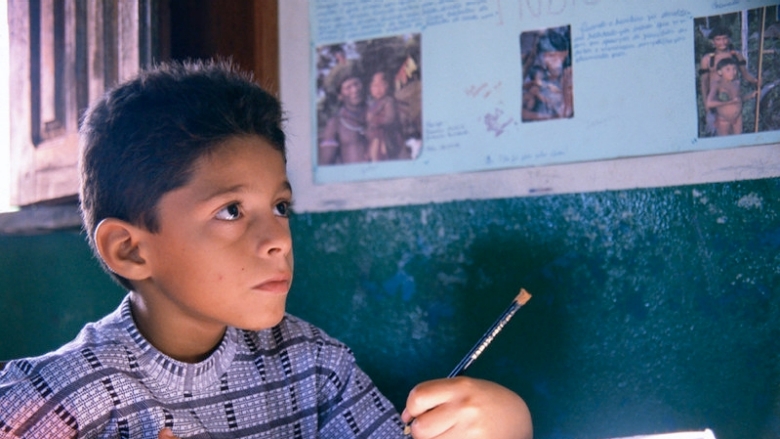 This research theme focuses on the implementation, impact, costs, and cost-effectiveness of education interventions for forcibly displaced populations and host communities, as well as what programs and policies are needed to provide inclusive and quality education for forcibly displaced populations.
Jobs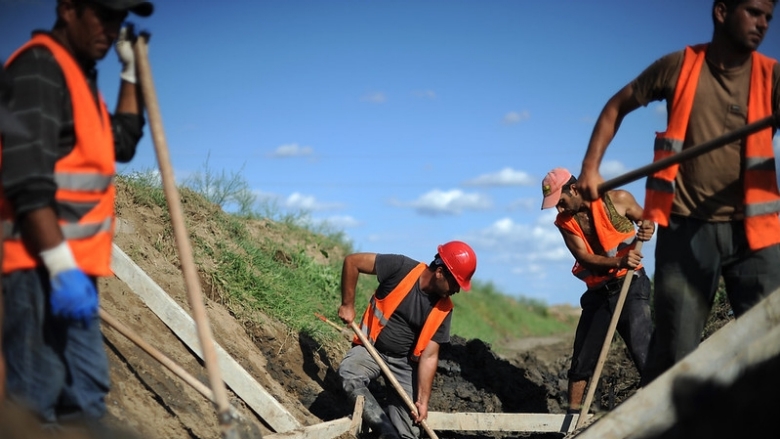 With an increase in the duration of displacement, a policy shift is underway from focusing on humanitarian aid to development funding to include livelihood-oriented funding. This approach focuses on long-term, positive socioeconomic impacts for both displaced and host communities. It emphasizes self-reliance for refugees and realizing their own ambitions. This research examines the cost effectiveness of proposed livelihood interventions in a displacement context and the high-level advocacy and policy or legal changes required to make refugees self-reliant.