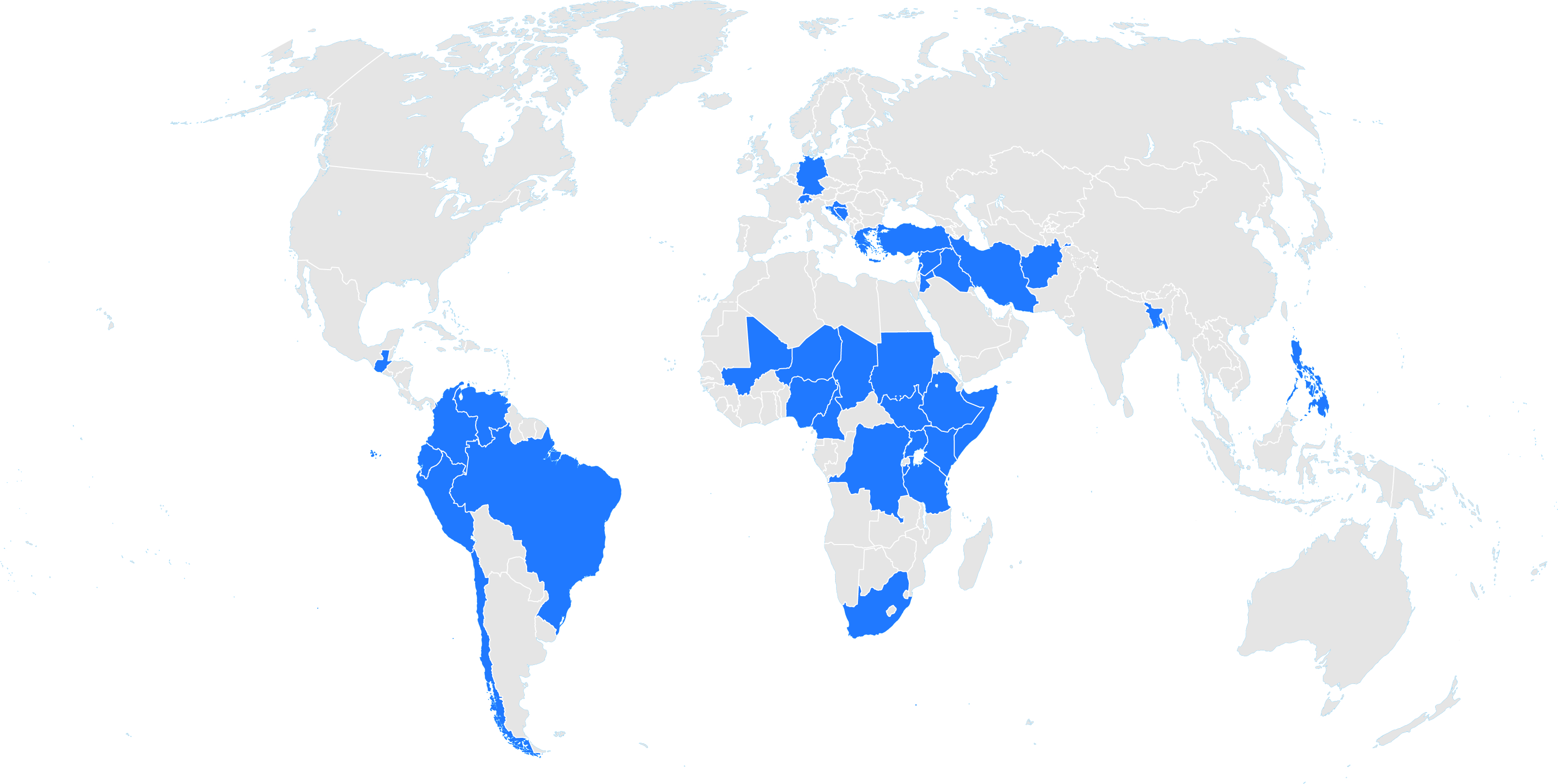 IBRD 45931 I MAY 2021
Building the Evidence on Forced Displacement is a research partnership between the UK Foreign, Commonwealth and Development Office (FCDO), the United Nations High Commissioner for Refugees (UNHCR), and the World Bank.
The program was launched in 2016, with the objective of contributing to expand high quality and policy-relevant research on forced displacement.
MAIN PILLARS. The program revolves around three main pillars designed to:
1) tackle the main global research questions on forced displacement (global questions studies);
2) measure the effectiveness of programs targeting the forcibly displaced (impact evaluations); and
3) address the most pressing policy and theme-specific questions (focus papers ).

PRIORITY SECTORS: The program gives priority to the sectors of poverty, education, social protection, health, jobs, social cohesion, and gender.
The target population includes refugees, internally displaced persons, returnees, and host populations.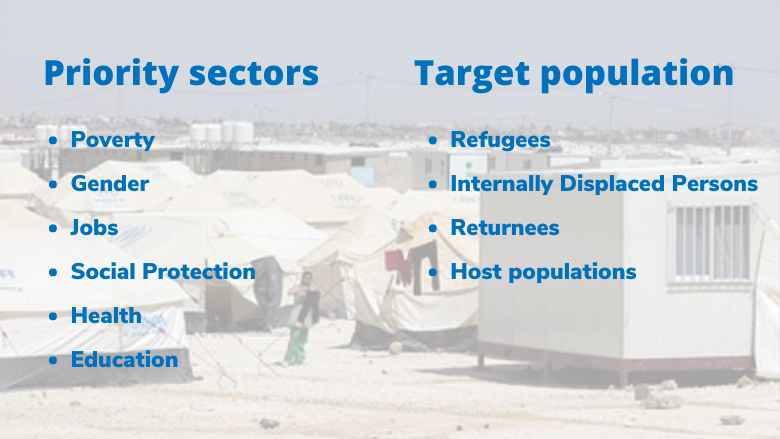 KEY RESULTS. The overall deliverables of the program include 6 global study programs, 100+ studies; 15 impact evaluations; sponsoring over 24 young fellows; and 1 data store.