The Extractives Global Programmatic Support (EGPS) Multi-Donor Trust Fund seeks to build extractives sectors in developing countries that drive inclusive, sustainable growth and development and ultimately, poverty reduction.
The Trust Fund supports resource-dependent developing countries in the governance of their oil, gas and mineral resources, with a strategic focus on poor and fragile/conflict-affected countries. Grants assist governments to implement a range of reforms that build a robust, transparent extractive industries sector.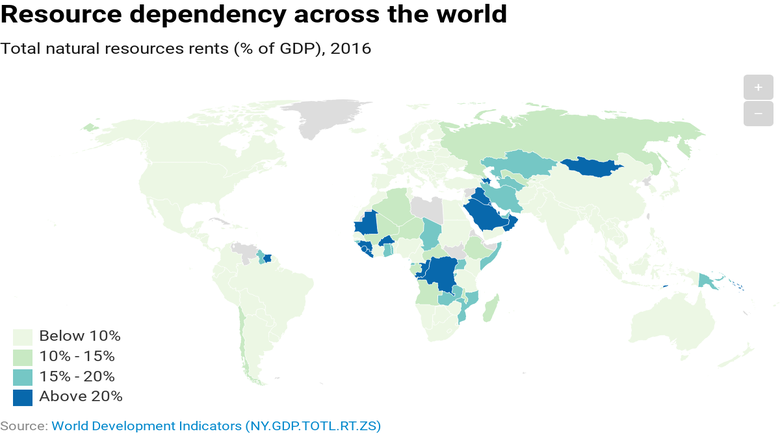 EGPS takes a holistic approach to extractive industries' reform, recognizing that many pieces must be in place for the extractives sector to contribute to equitable growth, ensure environmental sustainability, provide fair and transparent revenue sharing and make a positive contribution to sustainable development.
The EGPS is a flexible and demand-driven program that responds to the challenges faced by resource-dependent developing countries, with the following four key areas:
Pillar 1: Revenue transparency and efficiency of public management systems through implementation of the Extractive Industries Transparency Initiative (EITI), which aims to improve extractives governance for the benefit of citizens in resource-rich countries. This pillar also supports civil society organizations (CSOs) to advocate for accountability and fight against corruption.
Pillar 2: Evidence-based, effective regulation and institutional strengthening to set the framework for an extractives sector that enables investment and ensures inclusive and sustainable development at the local and national level.
Pillar 3: Local value and diversification whereby extractive industries are integrated into the local economy and shared infrastructure is developed to foster structural economic development at the local and national level.
Pillar 4: Local community benefits for all and mitigating impacts on local ecosystems. This includes active community engagement through information sharing and participation in decision-making.
Across all components, EGPS seeks to foster gender equality by levelling the playing field, include women's voices in decision-making and promote access to equal access to extractives-related benefits. EGPS activities seek a long-term positive impact for the local population, particularly those communities affected by extractive industries' activities.