The Poverty and Equity Seminars bring the world's leading experts on poverty and inequality to the World Bank to share their research and ideas.​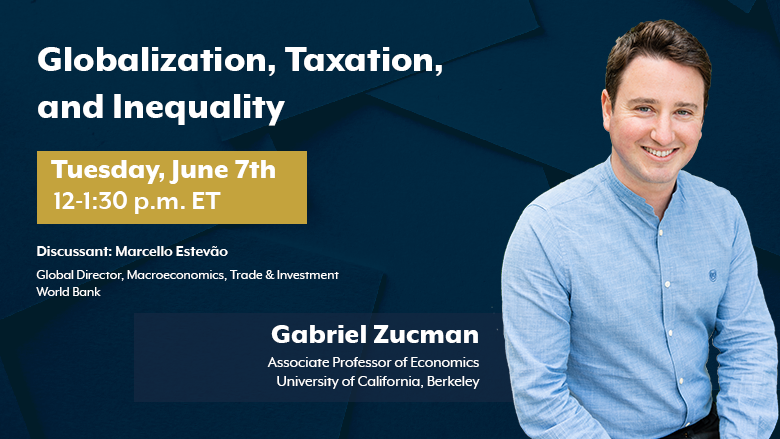 Rising inequality is a defining challenge of our time. Progressive taxation has historically been a powerful tool to curb the concentration of income and wealth, yet there is a widespread view that in today's globalized world, increasing taxes on the wealthy would not be effective. Based on recent research in this area, this talk will discuss the challenges raised by globalization for progressive taxation, the recent policies aimed at improving international cooperation (such as the international agreement on a minimum corporate tax), and the limits of these efforts. It is possible to reconcile globalization and tax justice, but this will require more ambitious policies than currently implemented, including new institutions and new forms of international cooperation.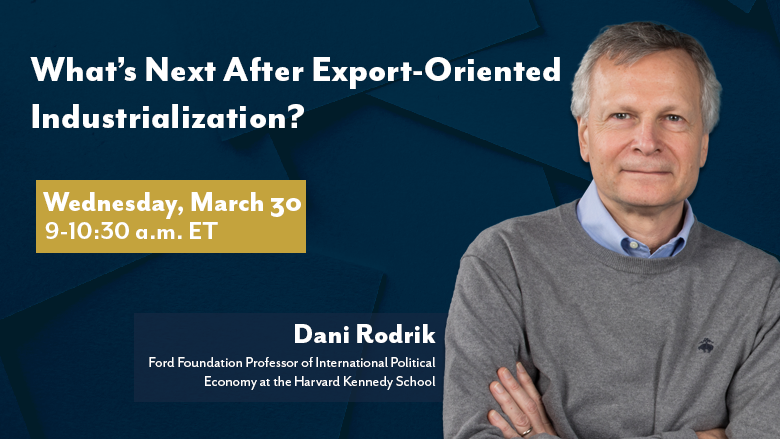 There are clear signs that we are now entering a new era in which industrialization will no longer be as potent in spreading the benefits of economy-wide productivity gains. Global trends in innovation have significantly reduced the potential of manufacturing industries to absorb low-skill workers. And while globalization has accelerated the transfer of manufacturing from advanced economies to developing economies, global value chains have turned out to be at best a weak vehicle for creating good jobs, both because they are a transmission belt for skill- and capital-intensive technologies and because their business model is based on imported inputs and lack of integration with the local economy.
The question is what future growth models will look like. As always, investments in human capital, infrastructure, and better institutions remain indispensable for long-term economic gains. In addition, next-generation growth policies will have to target smaller firms and mostly domestic services, and find ways to increase their productivity. By offering a range of public services – help with technology, business plans, regulations, and training for specific skills – governments will have to unlock the growth potential of the more entrepreneurial among these smaller firms.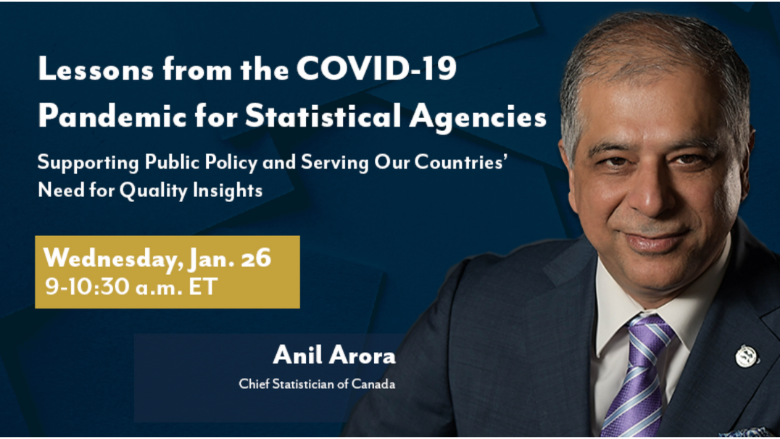 Anil Arora has worked at Statistics Canada for over 25 years, leading significant programs and transformations. He was appointed Chief Statistician of Canada in September 2016. He has also served in policy and regulatory roles in the government of Canada at Natural Resources Canada and Health Canada. Mr. Arora has led substantive international initiatives, working with the United Nations and the OECD, and received numerous prestigious awards for leadership. He received a Bachelor of Science from the University of Alberta and holds a graduate certificate from the University of Ottawa.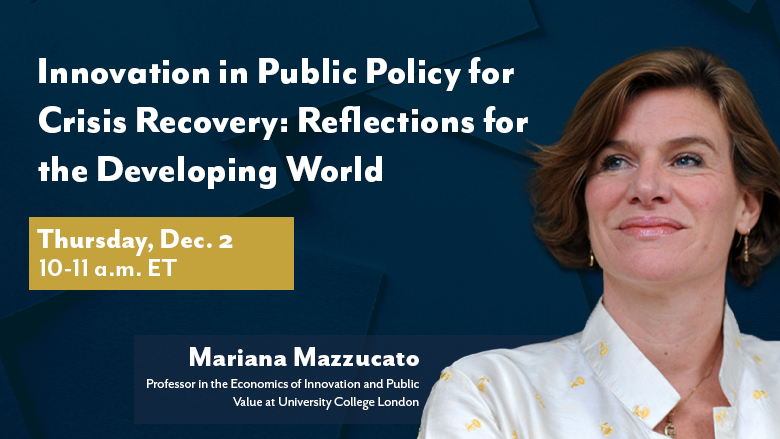 Mariana Mazzucato is Professor in the Economics of Innovation and Public Value at University College London, where she is Founding Director of the UCL Institute for Innovation & Public Purpose.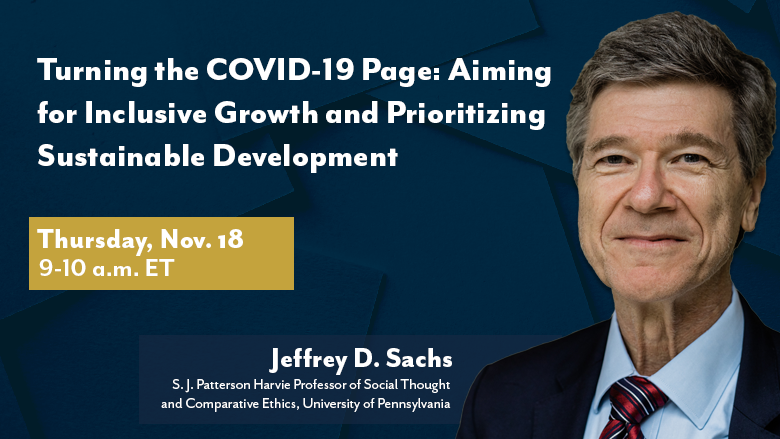 Jeffrey D. Sachs is President of the UN Sustainable Development Solutions Network and a commissioner of the UN Broadband Commission for Development. Sachs helped to conceive and implement the Global Fund to Fight AIDS, TB, and Malaria.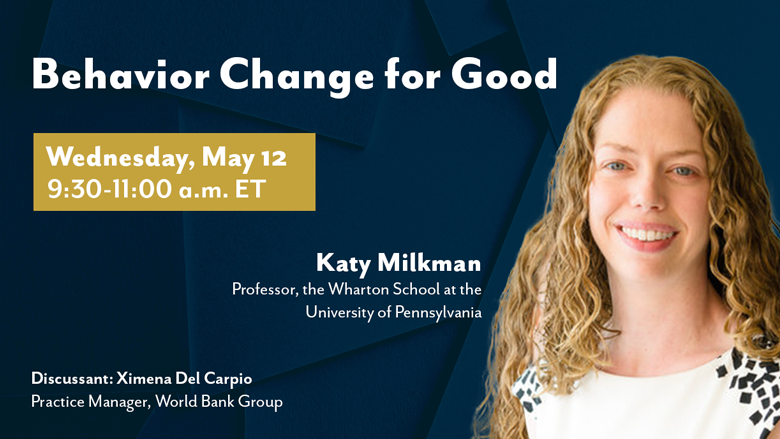 Understanding the science of behavior change has the potential to save billions of life years globally. And changing daily decisions for the better can improve many other important social outcomes too, from savings balances to educational attainment. This talk surveyed key research on how to overcome the obstacles that prevent many people from saving adequately, exercising regularly, studying assiduously, and generally achieving better life outcomes.
In this talk, Professor Cristina Bicchieri discusses how and why a systematic measure of social norms matters, and how norm nudging, and social norms interventions in general, should be grounded in an understanding of causation and on preliminary measures of beliefs and social expectations.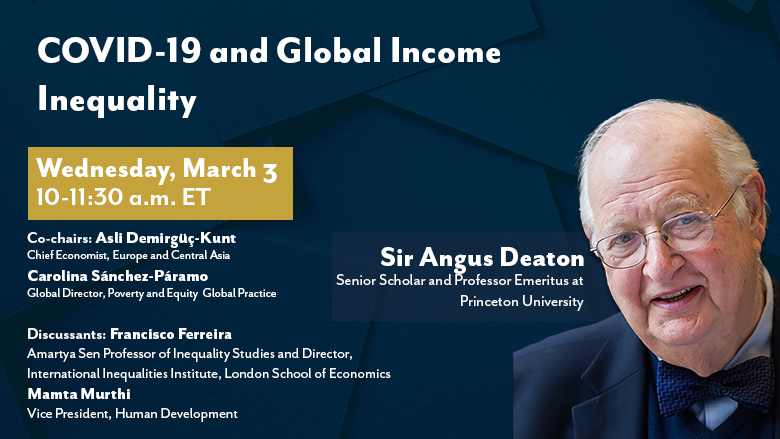 There is a widespread belief that the COVID-19 pandemic has increased global income inequality, reducing per capita incomes by more in poor countries than in rich. This supposition is reasonable but false. Rich countries have experienced more deaths per head than have poor countries — their better health systems, higher incomes, more capable governments and better preparedness notwithstanding. Country by country, international income inequality decreased. When countries are weighted by population, international income inequality increased, not because the poorest countries diverged from the richest countries, but because China — no longer a poor country — had few deaths and positive economic growth, pulling it away from poor countries.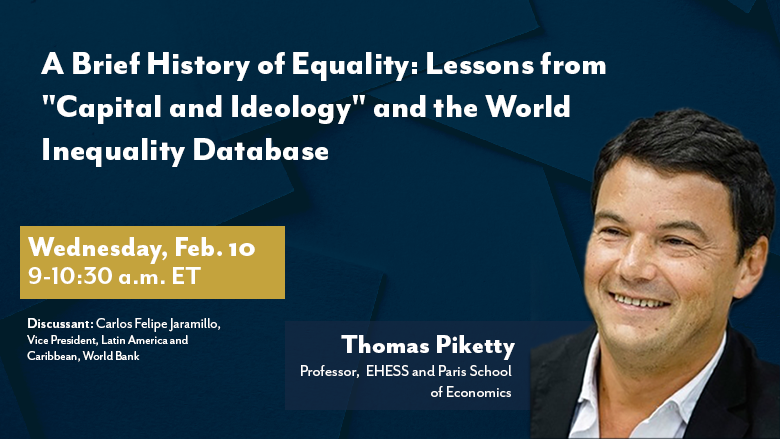 In this talk, Thomas Piketty will present some of main findings from his latest book, "Capital and Ideology," and from the World Inequality Database. In the long run, we see a trend toward more equality, and this evolution has come together with increased economic prosperity and well-being. It is possible to build upon these lessons from history in order to develop a more equitable economic system for the post-pandemic world.
Watch the recording here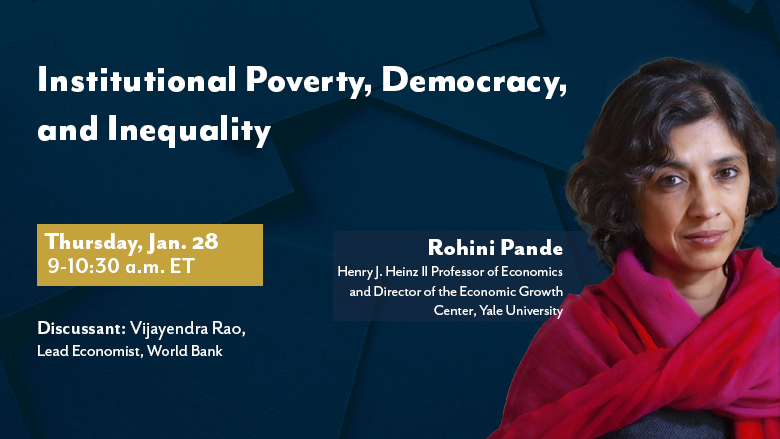 Today, providing the poor with the resources they need is, in large, a political design problem. It requires understanding the characteristics of institutional poverty within countries, communities and families: weak institutions that limit access of the poor to resources intended for them and one-sided political and social structu​res that conc​​entrate economic and political power in the hands of a few. This talk will discuss why an evi​dence-based research agenda focused on institutional design – one that asks who controls which levers of power, within and outside the state, and how to align incentives of the powerful with those of the poor an​​d marginalized – is a necessary complement to research on the design and delivery​ of anti-poverty programs.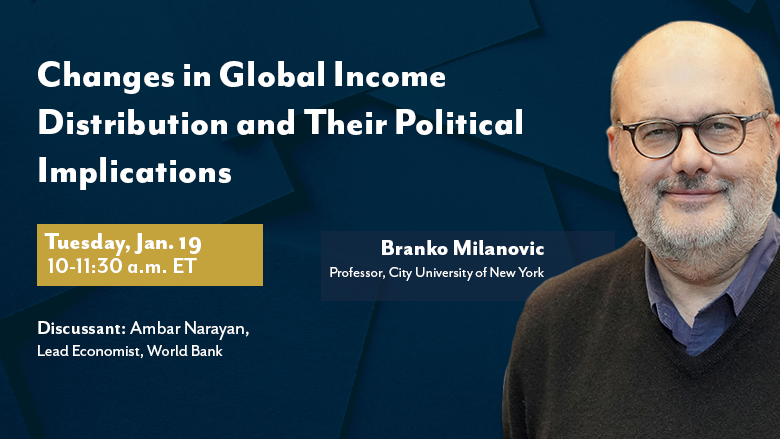 Branko Milanovic will discuss the evolution of the global income distribution in the period after the Global Financial Crisis and its political implications. They include the rise of the middle class in Asia, continued income stagnation of the rich countries' middle classes, and incentives for greater migration. He will also discuss the slowdown in income growth of the global top 1 percent which happened after the 2008 crisis and whether they same outcome may be expected after the COVID-19 crisis. ​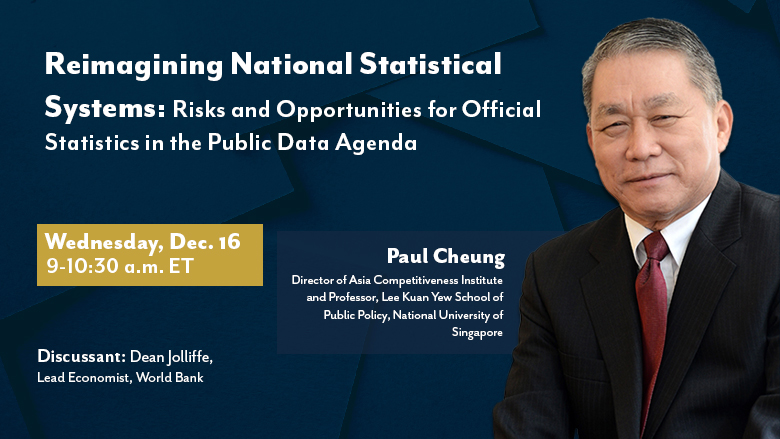 Establishing National Data Systems is an integral part of the public data agenda which helps harvest the data dividend for government agencies. What then is the role and relevance of National Statistical Systems (NSS), which have been the incumbent supplier of data and information for many decades?
Will the NSS be subsumed under the National Data System and become increasingly marginalized? How c​an the NSS' role be better defined against a rapidly developing landscape? This seminar will discuss the risks and opportuni​ties for the NSS within the context of the public data agenda, and what adaptation strategies and expectations the NSS must strive to meet.​