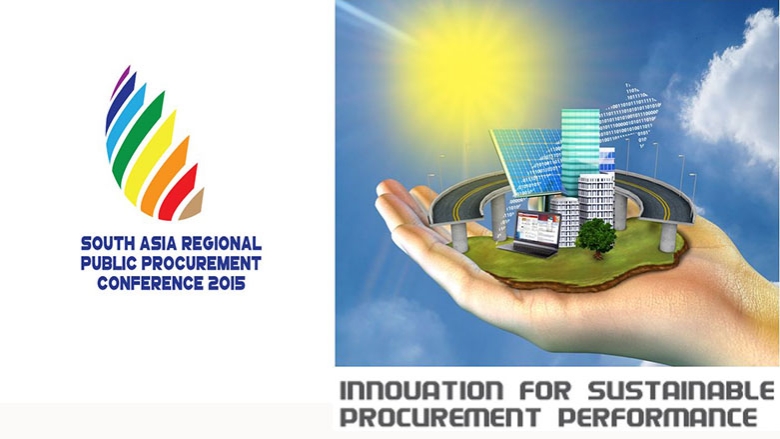 SAR PPC Summary:
The Third South Asia Regional Public Procurement Conference will be held in Dhaka, Bangladesh from November 1-3, 2015. The conference will be hosted by the Central Procurement Technical Unit (CPTU) and is co‐sponsored by the World Bank and the Asian Development Bank. The conference is an annual learning, knowledge and experience sharing and networking event for the Heads of Public Procurement Agency or Authority of the eight South Asian countries and is a follow up to the one held in Kathmandu in April 2011 hosted by the government of Nepal and second one held in Pakistan in March 2014 hosted by the Federal Public Procurement Regulatory Authority of Pakistan (PPRA).
This conference will continue to echo the overarching goal to enable the heads of public procurement and other key stakeholders in South Asia, together to meet and learn from one another with a view to continuously making their public procurement systems more effective in utilization of public resources. The theme this year is "Innovation for Sustainable Performance", and will be focusing on, (i) Establishing the concept of Sound Public Procurement Performance; (ii) Resourcing Essential Performance Elements; (iii) Reforming Procurement Environment and Boosting Performance; and (iv) Innovative Tools and Methods for Performance Enhancement.
In addition to that, the participants will have an opportunity to learn from several world experts about the latest developments in public procurement, in general, advanced public procurement system performance including transformations, innovative tools and methods and open contracting for enhanced procurement performance and much more.
The event will be attended by about 100 participants. In addition to the heads of public procurement, participants will include 62 high‐level government officials responsible for public procurement policymaking; oversight agencies; and representatives from the South Asian Association for Regional Cooperation (SAARC), the Asian Development Bank, the World Bank, and other development partners active in Bangladesh.