The World Bank Group Analyst Program is a unique opportunity for exceptionally talented young people with a passion for international development to contribute to solving some of the world's most pressing problems.
The application cycle is closed. Please visit this website for any updates.
2017 Selection Elegibility Criteria
Application and Selection Process
WBG Analyst Live Chat on April 06, 2017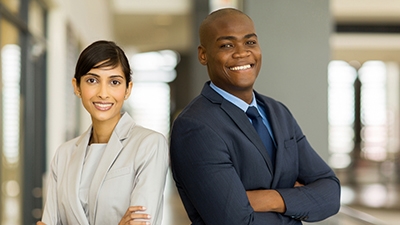 Through this structured two-year program, you will work in an intellectually challenging and culturally diverse environment in a specific practice, region, or corporate unit in the World Bank Group—World Bank, the International Finance Corporation (IFC), and the Multilateral Investment Guarantee Agency (MIGA). You will have the opportunity to contribute and grow your skills in areas ranging from analytics, research, data management, project management, communications, finance, management accounting, and information technology. In addition, the program offers a comprehensive cohort development curriculum to broaden your exposure to the work of the World Bank Group and develop leadership skills.
Upon completion of the program, there may be opportunities for you to continue your career in the World Bank Group. Participants holding a Master's degree who find the opportunity to continue their career at the WBG may be eligible for advancement opportunities. Alternatively, you may leverage the experience you have gained to pursue further studies or other opportunities in international development. Annually, the WBG Analyst program has hired between 20-25 candidates from the pool of qualified applicants who have passed the assessment.
To be competitive for this highly selective program, you need to demonstrate a commitment to development, analytical thinking, proven academic success, and leadership potential. We value diversity in our workplace and encourage all qualified individuals, with diverse professional, academic, and cultural backgrounds to apply. Positions may be based in Washington, DC or in a regional office.
2017 Selection Elegibility Criteria
Citizenship of a member country of the World Bank Group.
Passion to contribute to the World Bank Group mission to end extreme poverty and boost shared prosperity.
28 years of age (i.e., born on or after January 1st, 1989).
Master's or Bachelor's degree in relevant field. Candidates who are currently pursuing a degree are eligible if the degree will be awarded by December 31, 2017.
One to three years of relevant work experience in one or more specialty areas (below).
Analytical thinking, proven academic success, strong written and oral communication skills, and leadership potential
Experience working or studying in developing countries is preferred.
Fluency in English is required. Fluency or proficiency in other languages, in particular Arabic, Chinese, French, Portuguese, Spanish, or Russian, is preferred.
In addition, successful candidates must demonstrate the World Bank Group Core Competencies (Read more about the Selection Cycle):
Deliver results for clients
Lead and innovate
Collaborate within teams and across boundaries
Create, apply and share knowledge
Make smart decisions
Application and Selection Process
Based on the business needs in a specific recruitment stream, a select number of candidates may potentially be approached for further interviewing/testing between May, 2017 and January 31, 2018. Offers will be made during that period. If you have not been contacted by a hiring department during this period then your application has not been selected from the pool of eligible candidates. Selected candidates will enter the World Bank Group between June 2017 and January/February 2018 and will start their development curriculum in February/March 2018. To learn more, read our FAQs.
Recruitment Streams
OPERATIONS
You will focus on areas ranging from assisting in the formulation of policy and strategic advice to supporting the identification, preparation, appraisal and supervision of development projects. Operational units include at the World Bank (WB) the 14 Global Practices and 4 Cross-Cutting Solutions Areas, which are responsible for defining strategic direction, developing and deploying expertise globally and capturing and leveraging knowledge effectively, as well as operations at the International Finance Corporation and the Multilateral Investment Guarantee Agency.

WB Global Practices Agriculture; Education; Energy and Extractives; Environment and Natural Resources; Finance and Markets; Governance; Health, Nutrition and Population; Macroeconomics and Fiscal Management; Poverty; Social Protection and Labor; Social, Urban, Rural and Resilience; Trade and Competitiveness; Transport and ICT; and Water.

WB Cross-Cutting Solution Areas Climate Change; Fragility, Conflict and Violence; Gender; Jobs; and Public-Private Partnerships.
A Master's degree is required to apply to the Operations recruitment stream.
FINANCE
You will contribute to the financial sustainability and management of the World Bank Group in areas such as treasury, risk management, and financial management. Your focus may include financial analysis, financial modeling, and/or quantitative analysis. Bachelors' and Masters' holders will be considered.
To be considered for Investment Analyst opportunities at the International Finance Corporation, please visit the IFC Careers page.
Selection Cycle
WBG Analysts are chosen through an intensive and rigorous selection process. Competition is keen. We received thousands of applications last year for a limited number of positions.
2017 Selection Timeline
April 5-21, 2017: Application Process. After submitting your application, you should see a short thank you screen before you receive an automatic email confirming your application that contains your Applicants' ID. Keep this number for your records.
By May 5, 2017:
- Review of applications against eligibility criteria.
- Status update to all candidates.
Tuesday, May 9, 9:00 AM through Friday, May 12, 5:00 PM: Online deductive reasoning assessments for candidates meeting the eligibility criteria (one week to complete, no extension possible. We recommend that you save the date already).
By May 24, 2017: Update to candidates on assessment results (passed or not passed, thus further considered or not).
From May 31, 2017 through January/February, 2018:
- The applications of candidates who passed the revised assessment threshold are made available, at their requests, to hiring teams.
- Depending on hiring teams' business needs, candidates may be contacted for interviews/further testing.
- Candidates who, following interviews/further testing, are not selected by a particular business unit can be considered by another business unit in the same recruitment stream.
- Decisions and offers communicated.
- Starting date on the job.
February/March 2018: New WBG AP cohort starts development curriculum.
Competencies Assessed
Deliver Results for Clients Includes client orientation and results orientation with a focus on accountability and creating an impact on the mission. Contributes to delivery of results for clients on complex issues. Behavioral indicators:
achieving impactful results
client focus
ownership/accountability
Lead and Innovate Includes concepts of personal leadership, initiative, innovation, and adaptability. Brings new and different insights. Behavioral indicators:
innovation
personal leadership and taking initiative
WBG corporate citizenship
Collaborate Within Teams and Across Boundaries Includes teamwork and collaboration as well as inclusion and a commitment to one WBG. Collaborates within team and across boundaries. Behavioral indicators:
collaboration and teamwork
inclusion
WBG corporate citizenship
Create, Apply and Share Knowledge Includes the development and sharing of knowledge, as well as networking, mentoring others, and developing self and others to create a greater contribution to achieving WBG goals. Actively contributes to and readily applies WBG's body of knowledge for internal and/or external client solutions. Behavioral indicators:
sharing expertise and learning
developing self and others
expanding networks
Make Smart Decisions Includes analytical thinking, judgment, risk taking, and focus on empirical data, but also the ability to make decisions and take action. Leverages available data and makes timely decisions. Behavioral indicators:
analysis/judgment
risk taking
making timely decisions
Further on, we ensure that candidates have solid analytical skills, writing/presentation skills and demonstrate the ability to juggle with multiple priorities.
Potential Format for Interviews
Depending on business needs, the interview may include the following components:
· Skype screening interview: reviewing current and past experience/academic background to date and interests.
· Writing test: in-the-moment case study requiring the candidate to summarize/articulate the critical messages to be delivered.
· Excel/analytical test.
· Panel interviews of prospective hiring teams: assessing current and past experience/academic background and current interests, testing competencies and potential fit.
Look for tips for interviewing at the World Bank Group
For candidates applying to the Operations Stream, get familiar with typical World Bank Group documents and projects.
Program Features
The WBG Analyst Program (WBG AP) offers a mix of challenging work program and a comprehensive development curriculum during the two-year of the program/contract.
Work Program
WBG Analysts are selected from recruitment streams that vary every year and range from Operations, Finance, Communication and International Affairs, Information Technology, Management Accounting. The work program is therefore quite varied, too, and can take place in the World Bank, the International Finance Corporation, the Multilateral Investment Guarantee Agency, or the International Center for Settlement of Investment Disputes. Typically, it involves research and analytical work, preparation of visually compelling presentations of data, drafting reports and overviews, coordinating specific programs. Because the WBG Analyst's work program is very much business-driven, opportunities may come up for cross-support, stretch assignment or even full rotation to another area of the business during the course of their two-year term contract.
At the end of the two-year contract/program, WBG Analyst have several choices:
· apply competitively to an analyst position;
· apply to an officer's position (for those meeting the eligibility criteria including holding a master's degree);
· pursue academic studies or other job opportunities outside of the WBG.
Development Curriculum
A two-year comprehensive development curriculum has been designed to ensure that WBG APs develop a WBG mindset, quickly gain the foundational learning needed to understand and contribute to the WBG, and build the competencies required at an analyst's level — collaboration, leadership, integrative thinking, and innovation skills — while strengthening a culture of continuous learning.
The curriculum includes a blend of learning activities in a WBG cohort, small groups or individually, ranging from on-boarding activities, e-learning, cohort discussions with WBG leaders, leadership training, performance management support, career development workshops, and networking opportunities.
A technical Buddy is assigned in the hiring units in the WBG Analysts' first week, as a "go-to person" to answer technical/process questions in their fields.
In their second year, a WBG Mentor, a technical senior colleague, are is offered to discuss career options, "stretch/exposure" assignment opportunities and gain insight into the organization's culture.
Throughout the program, WBG Analysts meet in small groups to exchange, in a safe, intimate, and virtual format, some of the challenges they are facing. They receive mutual coaching from their peers, sometimes accompanied by an executive coach or an HR professional.
Finally, the Analysts Program team is dedicated to recruiting and helping integrate WBG Analysts into the WBG. It coordinates activities designed to support the cohort, including mentoring and guidance, helping formulate career strategies, and others.
Compensation & Benefits
Contract: a two-year local term contract is being offered.
Salary: WBG Analysts are offered a locally-competitive salary, based on their education and professional experience.
Health, Life, Accident and Other Insurance Programs: WBG Analyst and their families (including declared domestic partners) may choose from three comprehensive medical/dental benefit plans. The WBG also provides basic life and accident insurance to all staff at no cost, and staff can elect optional life and accident insurance plans. The WBG also provides disability and Workers' Compensation coverage to staff at no cost.
Pension Plan: The WBG sponsors a comprehensive pension plan for eligible staff. Upon separation from the WBG, either a lump sum or a pension will become payable to the staff based on eligibility.
Relocation Benefits on Appointment: For WBG Analysts relocating to a new country, a cash allowance at the discretion of their hiring unit may be granted.
Tax Allowance: U.S. staff receive an additional quarterly payment to cover the U.S., state and local income tax liabilities on their World Bank Group income. Expatriates and U.S. permanent residents do not incur U.S. income tax liability and are thus not eligible for this benefit.
Financial Assistance: The World Bank Group offers financial assistance programs, including a two-year interest-free settling-in loan to those who relocate upon appointment.