A Global Partnership on Wildlife Conservation and Crime Prevention for Sustainable Development
Biodiversity has become increasingly threatened due to land-use change, overexploitation, and climate change, which has led to a precipitous 68% decline in the population of mammals, birds, fish, amphibians, and reptiles since 1970.
The presence of wildlife ensures that an ecosystem can function effectively and provides communities and countries with socio-economic benefits through wildlife-based livelihoods such as tourism. A recent study showed that the rate of return on every dollar invested in protected areas and in promoting sustainable tourism is at least six-fold (World Bank 2021). However, wildlife crime is undermining conservation and jeopardizing efforts to develop economic opportunities for communities that live around protected areas. The estimated economic losses due to illegal logging, fishing, and wildlife trade are $1 trillion–$2 trillion per year—with more than 90 percent of these losses from ecosystem services that are not currently priced by the market (World Bank 2019).
The interdependencies between human and natural systems have been further highlighted by the COVID-19 pandemic and made obvious the value of diversification, resilience, and an integrated approach that takes into account the health of ecosystems, wildlife, and people's well-being.

The Global Wildlife Program: A response to the growing biodiversity crisis and international call for action
In June 2015, the Global Environment Facility (GEF) launched the "Global Partnership on Wildlife Conservation and Crime Prevention for Sustainable Development" program known as the Global Wildlife Program (GWP). The GWP is one of the largest global partnerships created to combat wildlife poaching, trafficking, and demand. In 2019, the GWP expanded its focus to include the promotion of wildlife-based economies to create economic benefits from conserving wildlife and habitats. The GWP is continuing its expansion with the addition of new national projects in 15 countries in 2024. Together, these countries are taking decisive action to conserve terrestrial, freshwater, and marine wildlife and habitats by transforming the drivers of species loss and ensuring that countries and communities benefit from these natural assets.
Through an investment of $365 million in GEF financing and $2 billion in co-financing, the GWP brings together national efforts in over 38 countries. The GWP's projects across Africa, Asia, and Latin America and the Caribbean, along with a global grant, create a collaborative program that facilitates action on the ground, connections across borders, and the sharing of experiences, lessons, and best practices.
The GWP addresses issues such as: illegal wildlife trade (IWT), unsustainable wildlife trade, human-wildlife conflict (HWC), and zoonotic spillover risk. It also promotes wildlife-based economies and nature-based tourism as a response to the lack of sustainable livelihood opportunities for local communities. The program enables cooperation and knowledge sharing across national and local governments and partners to create long-lasting impact.

The GWP's Global Conservation Impact
Collectively, GWP projects are aiming to achieve the following conservation impacts through on-the-ground activities: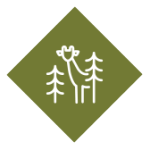 Supporting the improved management of 59 million hectares of land, including improved management effectiveness of over 135 protected areas.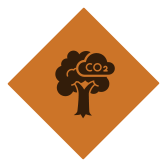 Preventing the emission of 58 million tons of CO2 equivalent.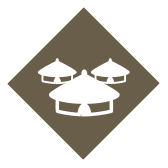 Positively impacting local communities and stakeholders, with 1.9 million expected beneficiaries.
The GWP's Approach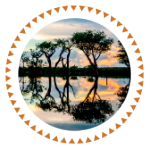 Conserving Wildlife and Habitats
GWP projects cover globally significant ecosystems and major biomes and conserve a range of wildlife, including flagship species threatened by IWT. These include elephants, rhinos, and pangolins; big cats such as lion, jaguar, and snow leopard; as well as endemic species such as lemurs of Madagascar, the Borneo orangutan, and Nigeria-Cameroon chimpanzee.
Projects are working on multiple interventions such as establishing protected areas and community conservancies, improving management and sustainable financing for protected and conserved areas, building institutional capacity to conserve wildlife, and developing integrated landscape management plans to reduce threats and improve connectivity between wildlife habitats.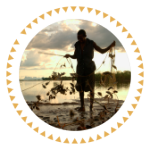 Promoting Wildlife-Based Economies
Nature-based tourism is the largest global, market-based contributor to financing protected area systems and can support biodiversity conservation, poverty alleviation, and economic growth.
The GWP supports countries to establish diversified, resilient, wildlife-based livelihoods though the sustainable use of biodiversity, including nature-based tourism. With the sector hard hit due to the COVID- 19 pandemic, GWP projects are helping recovery efforts by developing enabling policies and regulations to promote private sector engagement. The projects are creating opportunities for communities to benefit from conservation while reducing their costs from HWC—a serious threat to wildlife and local livelihoods in many countries. They are developing national-level policies to manage and mitigate HWC in addition to collecting data on conflict incidences.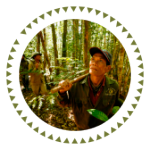 Combating Wildlife Crime
GWP projects are working to disrupt illegal wildlife supply chains and strengthen law enforcement responses. Trafficking of wildlife is not only a threat to species survival but also exacerbates underlying issues of weak governance and corruption.
Project interventions include enhancing policy and regulatory frameworks, strengthening law enforcement capacity and coordination, enhancing border controls, and improving intelligence gathering and data sharing mechanisms between agencies and countries.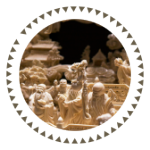 Reducing Demand
Through the GWP, actions are being taken to reduce demand for illegal wildlife products and change behaviors across illegal supply chains. GWP projects are creating targeted behavior change interventions and awareness campaigns locally and nationally and delivering activities to change consumer behavior.
The GWP's Global Knowledge Platform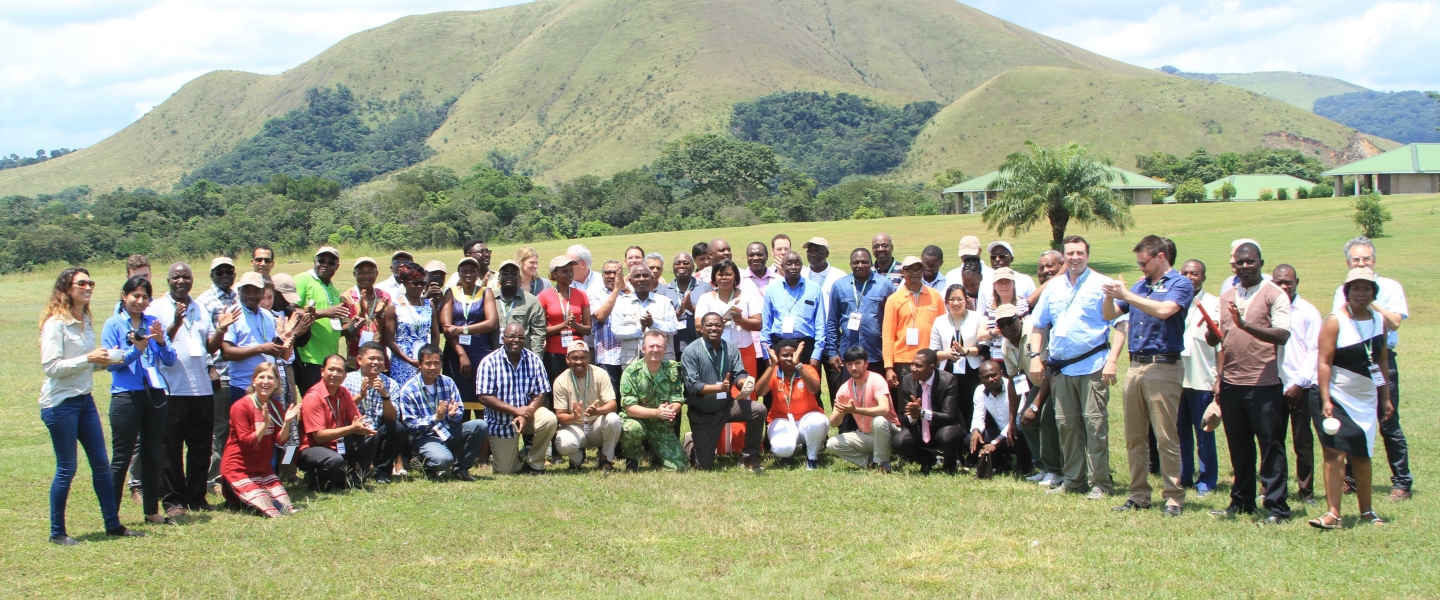 The global coordination grant led by the World Bank strengthens coordination between projects, donors, and partners, increases collaboration, promotes knowledge management and communications, and implements a program monitoring framework to track impact and results.
Knowledge sharing and management is a core component of the GWP. Projects share lessons learned, generate best practices, and exchange information in support of conservation and development. The GWP knowledge platform includes webinars, in-person knowledge exchange events, training sessions, and coordination mechanisms. Communications and knowledge products such as publications, e-books, feature stories, and videos are all available on our website.