When Branko Drcelic was appointed head of the Serbian Public Debt Administration (PDA) in 2012, he had his work cut out for him. He was determined to build a best-in-class, market-competitive public debt management operation.
"Public debt had already gone above the ceiling set by the fiscal responsibility legislation," he recalled. "We needed structural reforms."
To carry out these reforms, he knew he could rely on the young talent pool around him - a committed group with a strong will for change; but he also knew he needed know-how, in terms of technical expertise and training.
For this, Drcelic turned to the Government Debt and Risk Management (GDRM) Program, a World Bank Treasury program, funded by the Swiss State Secretariat for Economic Affairs (SECO) and designed to provide middle-income countries with technical assistance for building institutional capacity for debt management.
Taking the Right Measurements
Following an initial mission, the Treasury debt managers determined that a new, internal organization and staff capacity assessment of the PDA was needed and brought in an international consultant to help. The team started by running a diagnostic assessment to determine both the discrepancies of the current model versus sound practice, as well as to assess the role and capacity of PDA staff members.
Official Roles vs. Actual Roles
In depth interviews of each staff member revealed that simply separating the units based on prototype organizational charts would not work in daily practice, due to resources constraints and organizational structures. Therefore, in actuality, the daily operations of each staff member did not comply with the proposed separation of functions.
Assessing Staff Capacity
The team further evaluated each PDA staff member's capacity, commitment level, and area of interest versus the functional job description. The findings were that Serbia's PDA was comprised of a hard-working, young, and motivated staff. They were ready to learn and fill the ranks of a re-organized PDA in line with sound practice.
The new head of the Serbian PDA was determined to accomplish just that.
Tailoring the Right Public Debt Administration
Based on these assessments, the World Bank worked to address and implement a series of recommendations, including:
A Customized Re-organization Solution: The World Bank team, joining efforts with the head of the PDA, crafted a new, ideal organizational structure with sound practice functionalities, just for Serbia.
Improved Coordination: Two new committees were proposed: a debt management committee and a domestic market-development committee, the aims of which were to strengthen coordination between the PDA and the market, as well as other stakeholders.
Consolidated Borrowing Functions: This brought the Project Finance Group under the PDA umbrella, consolidating all public debt operations and building capacity.
Training for Effectiveness: Finally, World Bank Treasury debt managers trained PDA staff on the best practices of running a debt management operation. They organized multiple missions to Serbia and invited different countries to share their experiences on operational practices and topical subjects. All members of the Serbian PDA were invited to World Bank technical workshops on designing and implementing debt management strategies.
Progress Despite Austerity Measures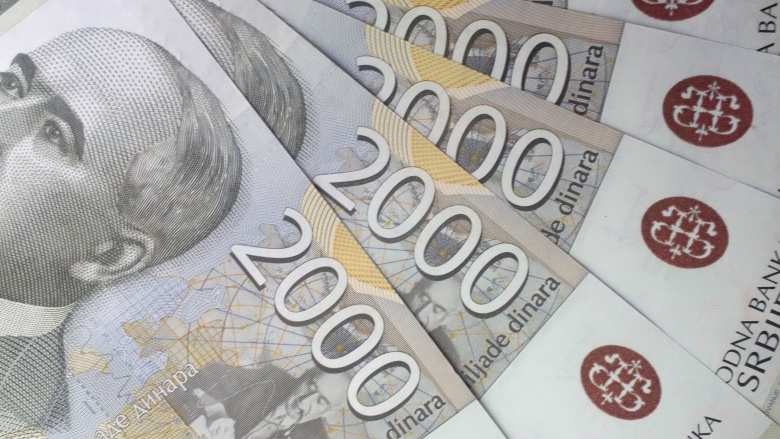 "Achieving the ideal organizational structure with separate offices within the PDA was a difficult task," said Cigdem Aslan, the project leader in the World Bank Treasury. "Spillover effects from the international financial crisis forced Serbia to take severe austerity measures. Civil service salaries were reduced by 10 percent and all public hiring put on hold. The PDA tackled this task - re-allocating existing employees and matching their skill sets to new job functions."

A Win-Win Collaboration

Today all borrowing functions are integrated under the PDA and Serbia has issued subsequent legislation that supports this new borrowing structure.

"As a result of the reforms, we decreased borrowing costs, which contributed to lower deficits," highlighted Drcelic. "Now we don't have a 'crowding out' effect by the government in the domestic market anymore. There are a lot of resources available to the private sector, to corporates, to households to borrow" he added.

The organizational restructuring also established some separation of functions - leading to higher proficiency in the management of debt in operation. The PDA has achieved transparency and accountability by sharing information with investors on a regular basis.

Although the re-organization is not complete yet, whenever an opportunity to reform the PDA arises, the World Bank team's original recommendations provide a useful road map.

"Through SECO-funded support from the World Bank GDRM program, we have made huge progress on reforming public debt management. The program is providing good services and experienced consultants – consultants with the knowledge to help us to not make mistakes, to give advice," noted Drcelic.

With these reforms in place, the Serbian economy is now more resilient to financial shocks. Through the GDRM program, Serbia continues to have access to all the expertise that the debt management world has to offer - as well as access to a sounding board for ideas and best practice.