MENA Quarterly Economic Brief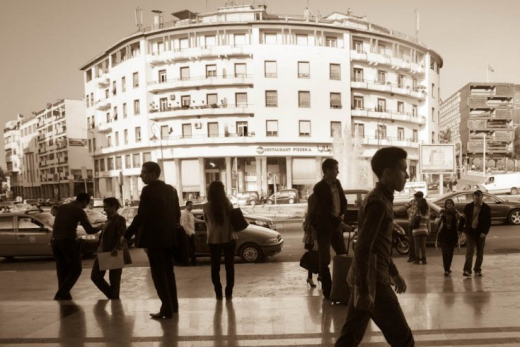 The Quarterly Economic Brief supplements the World Bank's Bi-annual MENA Economic Monitor with a real-time review, using high-frequency data, of the most vulnerable countries in the region.
The July 2014 issue of the MENA quarterly brief assesses the macroeconomic performance of seven ofthe MENA countries: Egypt, Tunisia, Iran, Lebanon, Jordan, Yemen and Libya. All of these countries experienced rapid economic growth during 2000-10, and suffered a sharp economic slowdown in the aftermath of 2011. The brief focuses on the challenges facing these countries with a closer look at the actual growth performance in comparison with their forecasts and highlights the limitations of forecasting in the wake of the 2011 uprisings; and at the consequences of the growth slowdown, including unemployment, where perceptions may diverge from reality. The story is told in fourteen charts.
PAST ISSUES
January 2014: Growth slowdown heightens the need for reforms
Ongoing regional tensions, together with a challenging external environment, have hit the economies of the Middle East and North Africa (MENA) region hard. Economic growth is slowing, fiscal buffers are depleting, unemployment is rising, and inflation is mounting in seven transition countries in the region.
July 2013: Growth slowdown extends into 2013
While the focus has been on the recent change in government in Egypt, five countries in the Middle East and North Africa Region, including Egypt, Tunisia, Lebanon, Jordan and Iran are facing a growth slowdown, rising fiscal deficits and debt, and high unemployment and inflation.
MENA Publications
Aug 07, 2014

Jan 01, 2014

Jul 01, 2013

Jul 01, 2013