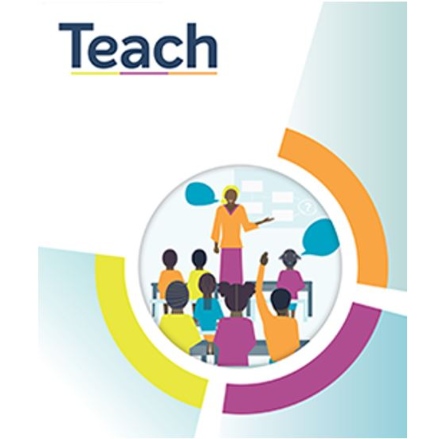 Teach is a free classroom observation tool that provides a window into one of the less explored and more important aspects of a student's education: what goes on in the classroom. The tool is intended to be used in primary classrooms (grades 1-6) and was designed to help low- and middle-income countries track and improve teaching quality. >> Read more

Brief: English | Español | Français | Português | Bulgarian | Russian
Manual: English | Español | Français | Português | Bulgarian | Swahili | Russian | Mongolian | Uzbek | Mandarin | Português (Brasil) | Dari/Pashto
Videos: Challenges | Insights | Impact
See more: Teach ECE
Coming Soon: Teach Secondary


About Teach
Teach captures practices that nurture children's cognitive and — for the first time — socioemotional skills.Teach is the first tool to holistically measure what happens in the classroom. It does so by considering not just time spent on learning but, more importantly, the quality of teaching practices.
Teach was developed with low- and middle-income countries in mind and can be contextualized for different settings. For instance, additional elements can be added at the request of the government and local video footage is used to train observers on the tool.
Teach includes a complementary toolkit that helps teams conduct the training with a detailed script and training guide, collect data using a data collection app available in several languages, and clean and analyze data with automatized programs — including assessing the validity of Teach scores. A template report to help communicate the results is also available.
Teach and all its complementary toolkit is free.
In addition to its tailored design, Teach underwent a rigorous development and validation process over a 2-year timeframe. The tool was piloted in over 1,000 classrooms across Mozambique, Pakistan, the Philippines, and Uruguay, and tested with global video footage from 12 low- and middle-income countries. Analyses of the training data indicate that after only 4 days, almost 90% of participants passed the Teach Reliability Exam, which involves coding 3 videos reliably. Please contact us if you'd like more information on the tool's interrater reliability and other metrics of validation.

What does Teach Measure ?
Teach differs from other classroom observation tools in that it captures (i) the time teachers spend on learning and the extent to which students are on-task, and (ii) the quality of teacher practices that help develop students' socioemotional and cognitive skills.
Teach FRAMEWORK
As part of the Time on Task component, 3 "snapshots" of 1–10 seconds are used to record both the teacher's actions and the number of students who are on-task throughout the observation. The Quality of Teacher Practices component, on the other hand, is organized into 3 primary areas as shown above: Classroom Culture, Instruction, and Socioemotional Skills. These areas have 9 corresponding elements that point to 28 behaviors. The behaviors are characterized as low, medium, or high, based on the evidence collected during the observation. These behavior scores are translated into a 5-point scale that quantifies teacher practices as captured in a series of two, 15-minute lesson observations.
CLASSROOM CULTURE: The teacher creates a culture that is conducive to learning. The focus here is not on the teacher correcting students' negative behaviors but the extent to which the teacher creates a supportive learning environment and sets positive behavioral expectations.
INSTRUCTION: The teacher instructs in a way that deepens student understanding and encourages critical thought and analysis. The focus here is not on content-specific methods of instruction, but rather the extent to which the teacher facilitates the lesson, checks for understanding, provides feedback, and encourages students to think critically.
SOCIOEMOTIONAL SKILLS: The teacher fosters socioemotional skills that encourage students to succeed both inside and outside the classroom. To develop students' social and emotional skills, the teacher instills autonomy, promotes perseverance, and fosters social and collaborative skills.
How to Implement Teach ?
Teach can be implemented by any user hoping to capture the quality of instruction in their country. Although the tool is open access, there are several protocol the Teach team recommends stakeholders follow to ensure those chosen to conduct classroom observations do so reliably. In addition to recommendations regarding reliability, the Teach team provides guidelines for sourcing local videos for the training, training local implementors and observers on the tool, collecting high-quality data, and analyzing findings.

For more information on how to apply Teach in your setting, check out this blogpost, which provides a roadmap to the Complementary Resources guide.