The World Bank Group has been the key development partner in the Western Balkans and has supported the Western Balkan countries during the period of economic transition and early reforms. The World Bank Group also lead the post-conflict reconstruction in Bosnia and Herzegovina, and Kosovo.
Today, the World Bank Group supports the European Union accession path of the Western Balkan countries, and helps them to address their main development constraints.
The World Bank Group program currently supports reforms in the following main areas:
macro, fiscal, and financial sustainability,
governance, institutions and public sector reform,
business environment, private sector development and competitiveness,
jobs, and disincentives and barriers to work,
regional cooperation and connectivity, and
climate change and resilience.
Different Countries, Similar Challenges
The six Western Balkan countries face similar policy challenges. Four top constraints are common across the Western Balkan countries.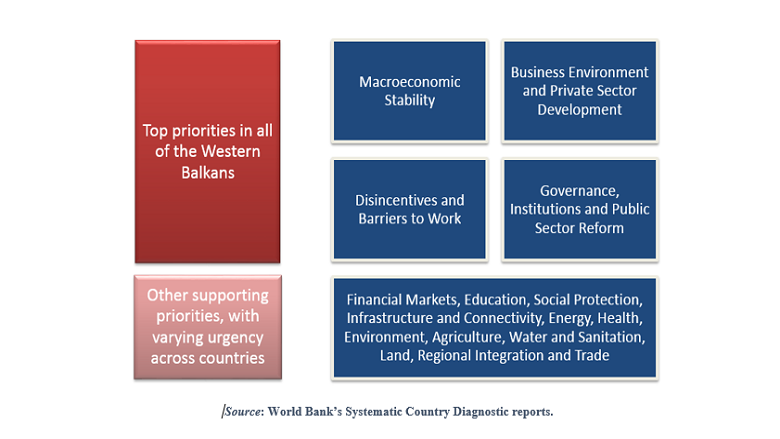 World Bank Program
The World Bank current portfolio (November 2016) in Western Balkans includes 47 operations worth US$ 2.95 billion. Fiscal year 2017 (FY17) program envisages 14 new lending operations amounting to $794 million, and 30 new pieces of knowledge - Advisory Services and Analytics.
SEE Portfolio - USD 3 billion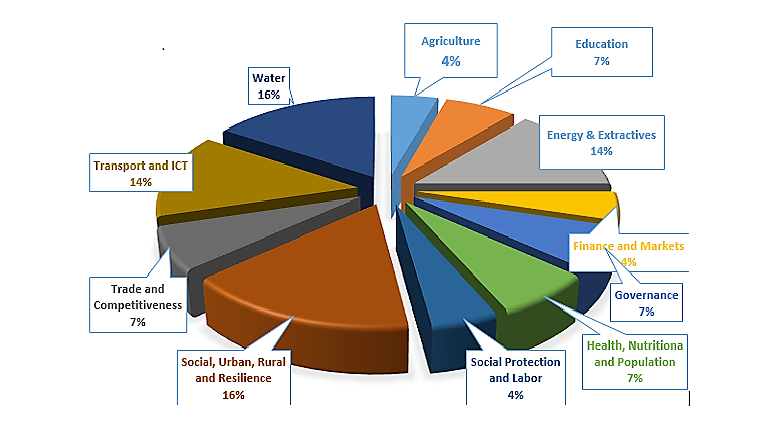 Country Program Snapshots
Albania | Bosnia and Herzegovina | Kosovo | FYR Macedonia | Montenegro | Serbia