At the Virtual Solid Waste Management Technical Deep Dive organized by Tokyo Development Learning Center (TDLC) in October, Mr. Yuji Aoyagi from Kitakyushu city, one of the Japanese partner cities of the TDLC, shared the city's knowledge and experience in this field. He is currently the Executive Director of Kitakyushu's environment department and has been in charge of its solid waste management activities for almost 40 years.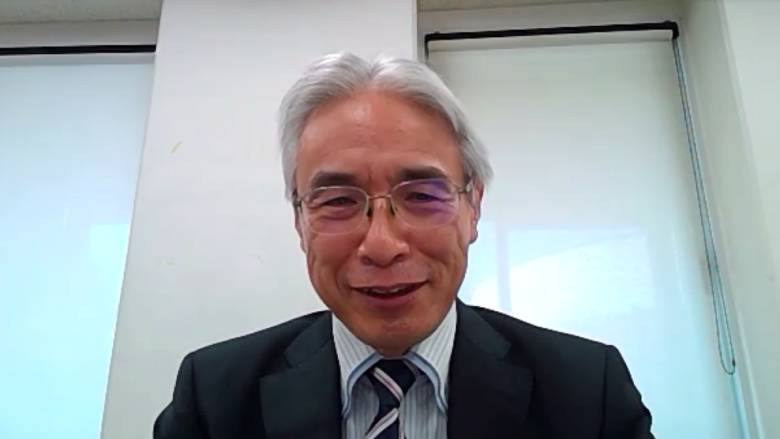 Mr. Aoyagi being interviewed by TDLC. Photo: World Bank Group
Sharing the case study of Kitakyushu with participants from 11 developing countries at the Technical Deep Dive
"Clean cities should be realized in collaboration with their citizens," emphasized Mr. Aoyagi, who spoke about the city's efforts to create a recycling-oriented society through the effective use and reuse of limited resources. He cites as an example the lead taken by 13,200 Kitakyushu city employees and volunteers in promoting a new garbage separation system to citizens who deposited their garbage at dumping sites across the city.
He said the city had reduced by 40% the total amount of rubbish deposited by households over the last two decades as a result of its separation and recycling programs. "In the 1960s, there was plenty of garbage on the streets and in the rivers. However, every town can be a clean town if people make the effort", said Mr. Aoyagi.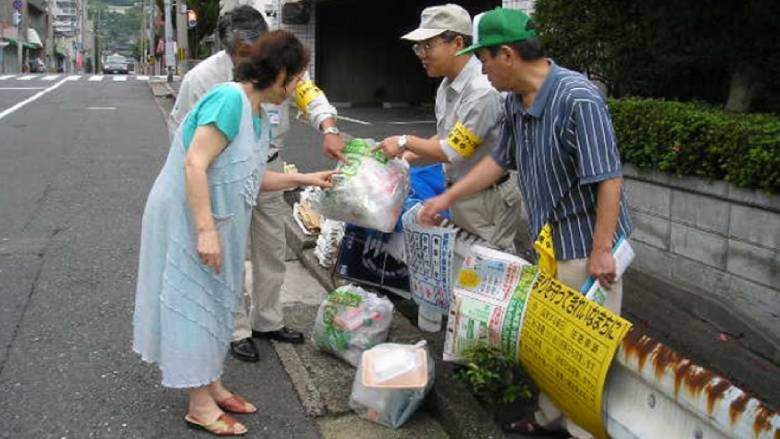 Kitakyushu city official and volunteer at a dumping site explaining trash separation to citizens. Photo: Kitakyushu city

Left: the river in Kitakyushu littered with garbage in the 1960s; right: the river today. Photo: Kitakyushu city
Working as lead member of major recycling projects
Mr. Aoyagi joined the Kitakyushu city authority in 1981 and was assigned to a department responsible for managing landfill facilities. At the time, the city had not yet implemented any recycling processes. Mr. Aoyagi saw incinerators producing huge amounts of ash and smoke, with rubbish landfills expanding day by day. "I felt a sense of urgency at the time, wondering whether this was an appropriate way to continue in the future".
The city made a major shift in 1993 to a policy focusing on recycling. As a lead member of the major 'Kitakyushu Ecotown Project' aimed at promoting recycling and industrial development, he subsequently became involved in the establishment of five recycling centers in collaboration with various public companies. This project gained widespread attention among administrative officials from cities in Japan and other countries, being seen as a progressive initiative at the time.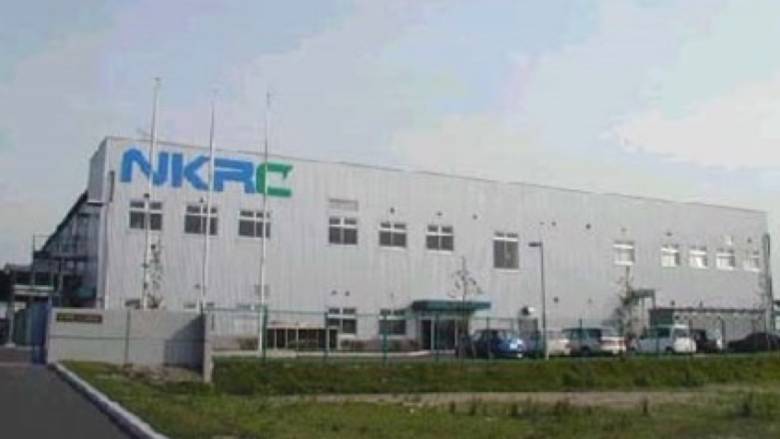 The recycling plant for home appliances whose establishment Mr. Aoyagi contributed to. Photo: Kitakyushu city
While working on the recycling of various materials including plastic bottles, home appliances, automobiles and medical waste, Mr. Aoyagi realized that "waste is also a valuable resource". He emphasized, "For Japan, a country with few natural resources, transition to a recycling-based society was required, and solid waste management was key to recycling and reuse."
Sharing lessons from the past with developing countries
In March 2017, Kitakyushu city and TDLC initiated a partnership agreement under the City Partnership Program. One of the key areas of partnership was solid waste management.
Based on his experience of overcoming many challenges in the field of solid waste management, Mr. Aoyagi gives advice to developing countries struggling with budgets and human resource shortages. "The cost of treating garbage is significant so it is important to reduce the amount of waste and use limited resources efficiently."
Mr. Aoyagi also points out that the role of solid waste management is becoming more important due to the COVID-19 pandemic. Kitakyushu city encourages its citizens to seal trash bags tightly and ensures that employees collecting garbage wear masks and gloves. Medical waste is collected in sealed containers and incinerated by public companies licensed by the city.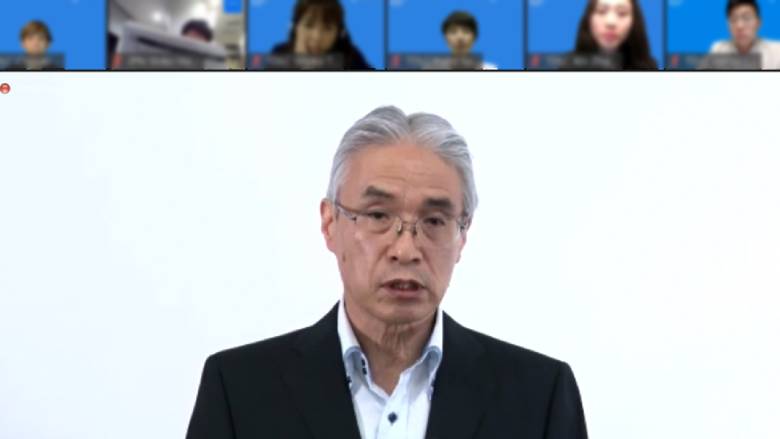 Mr. Aoyagi gives a presentation about the city's solid waste management to participants from developing countries at the Technical Deep Dive. Photo: World Bank Group
The city regards solid waste management as a highly specialized function and actively assigns employees with experience in related departments. This is because human resource development is essential to the sustainability of the business in this area. Mr. Aoyagi himself returned to work as a reappointed employee after retiring in March 2017, and a major part of his role now is to pass on the experience he gained over 40 years to others inside and outside the organization.
"Solid waste management is a global issue that needs to be addressed. Making the most use of the partnership with TDLC, I would like to use my experience to help developing countries manage their waste," Mr. Aoyagi said.
----------
Yuji Aoyagi
Executive Director of the environment department of Kitakyushu city. He has been involved in environmental administration, including waste management and air pollution control, for almost 40 years. While on transfer to the Kitakyushu International Technical Association, he participated in projects in cities across China related to recycling and energy-saving technology, which increased his interest in international collaboration. In a project for the Ministry of the Environment, he contributed as an expert to the design of a waste management system in Thailand. Following his retirement, he returned to work as Executive Director of International Strategy for the Environment at the city's Environment Department.
TDLC's flagship practical knowledge-sharing program. During the one-week events, participants encounter urban issues through panel discussions, site-visits and participant connections, thereby leveraging best practices from Japan and around the world to develop action plans that can be applied to projects in developing countries.