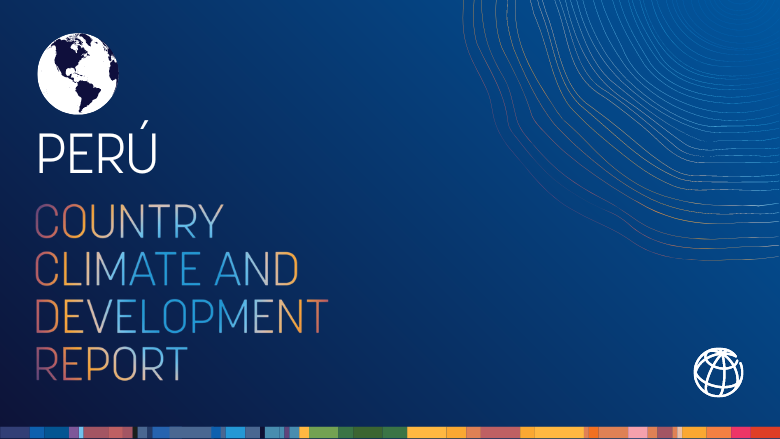 DOWNLOAD THE COMPLETE REPORT OR THE EXECUTIVE SUMMARY
Climate action can increase Peru's GDP by 2% by 2030 and 10% by 2050 and create millions of formal jobs, according to the World Bank Group's Country Climate and Development Report (CCDR).
The CCDR for Peru, prepared by the World Bank Group, lists a number of opportunities and advantages that would allow the country to achieve green and inclusive development. In summary:
Transforming the forestry sector into a carbon sink, significantly reducing deforestation and harnessing forest resources could create nearly 2.4 million jobs between 2023 and 2050 and increase the contribution of the forestry sector to the Peruvian economy sevenfold.
Improving land use planning with agricultural innovation systems, promoting private investment, integrating small producers and community organizations in the highlands and jungle into agricultural value chains, and capitalizing on the successful productive experiences of the coast would improve the inclusive growth of the entire sector.
Improving connectivity and access to irrigation and resilient transportation for the jungle and highlands would decrease people's vulnerability, reduce repair and maintenance costs, and accelerate growth in agriculture and forestry.
Decarbonizing urban, passenger and freight transport through electrification in the medium term would enable Peru to reach zero emissions by 2050.
By increasing government coordination, improving the efficiency of public spending and implementing comprehensive climate policies that take action on climate change, increase productivity and reduce poverty, the resulting productivity and efficiency gains could increase GDP by 2 % by 2030 and potentially much more by 2050
Decarbonizing the mining sector with renewable energy, reducing water pollution and building community confidence would allow Peru to benefit from the expected demand for minerals such as copper, silver and zinc, which are strategic in the global transition and are expected to increase in value more than fourfold over the next two decades.