MODULE ONE: MANAGING PUBLIC FINANCES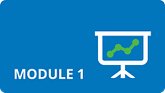 Module One concerns strengthening public financial management reforms in ways that recognize and emphasize the impact of managing public resources on both economic outcomes and service delivery for citizens and the enabling role that public financial management plays in helping to achieve government policies.
During the latter half of FY2023 (which ended on June 30), the FMUP initiated a series of global knowledge and analytical products aimed at making public finance work for service delivery while being more responsive to issues such as inclusiveness and climate change.
The World Bank's Global Governance Practice convened a collaborative process to reimagine the public finance agenda for the second quarter of the 21st century. This process aims to incorporate the lessons of the past 25 years to help address the main challenges that governments are facing and will continue to face in the years to come. The Bank is engaging several stakeholders in helping to revisit and redefine the ends and means of public finance, better understand the linkages between public financial management systems and development outcomes, and rethink support for public finance reforms. The delivery date of this output is tentatively set for June 2024.
Similarly, the Bank mobilized global teams and conducted a series of conversations in FY2023 aimed at addressing cross-cutting multi-sectoral policy concerns regarding service delivery, climate, and gender. The work on climate and gender-responsive public financial management are at their conceptualization stage while the service delivery perspective is more advanced.
Specifically, the GovEnable team started raising awareness and building capacity to tackle public financial management bottlenecks in sectors through more agile problem-focussed approaches. Trainers conducted an engaging three-day deep-dive design clinic/pilot training-of-the-trainers event March 8 to 10, 2023 to orient 14 participants to the new GovEnable approach.
Four of the trained World Bank experts are scheduled to leverage the knowledge gained to train other World Bank task teams and, crucially, government officials in the Democratic Republic of Congo, Kenya, and Pakistan during May 2023. Trainings are planned for Nigeria and Tunisia later in the calendar year.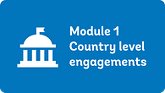 Related to Module One, the FMUP is providing direct support to governments through both country-specific programs as well as global and regional programs. Below we outline two such programs, GovEnable and PFM for MENA.
Public Financial Management in the Middle East and North Africa region (PFM for MENA). This regional project is providing technical support to Algeria, Egypt, Libya, Morocco, and Tunisia to strengthen their public financial management performance for service delivery. An early goal is to develop regional conferences and networks that allow practitioners to share professional experience and knowledge.
GovEnable. This program creates a new framework to connect public financial management with sectors including education, health, and water, to enable governments to achieve sustainable improvements in their delivery of public services. The project's three main activities are to help test the new GovEnable framework in five pilot countries, the Democratic Republic of Congo, Kenya, Nigeria, Pakistan, and Tunisia; develop and train a community of practitioners; and build a sustainable authorizing environment for GovEnable, as well as boost demand for its implementation, in individual countries.