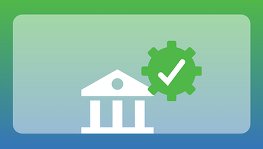 Through GovEnable, local reformers come together across sectors to co-create tailored solutions to pivotal local public finance challenges that impede delivery of government services. Challenges include consequential issues for citizens – challenges like bottlenecks to getting development money to where it is needed for effective delivery of health and education programs.
The World Bank helps the reformers devise solutions, provides assistance to define ways to engage stakeholders who need to be part of those solutions, and offers financial support for implementation.

GovEnable design clinics run by the World Bank are at the heart of the program. The clinics bring financial management professionals together with senior officials from other affected government agencies. The education ministry is part of solving education-related issues, for example. Together they constitute a reform team.
World Bank teams with technical expertise relevant to the local challenges also participate in the clinics—but as facilitators, not as solutions providers in the traditional sense. The GovEnable program delivers training for them to take on this role which enables local stakeholders to come up with their own solutions.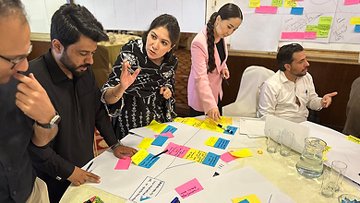 It's in the clinics that problems start to be unpacked, solutions produced, and implementation plans made. The clinics are a combination of co-creation and learn-by-doing. Reform teams apply GovEnable frameworks to a real issue in real time. They get experience in new ways to identify, understand, and solve problems. They leave the clinics with new capabilities and empowered to solve their own challenges.
Critically, participants also design a process to engage other key stakeholders who are not in the room. The aim is to create working coalitions with those stakeholders and further develop the reform plan and translate it into action and results.
GovEnable consists of three elements:
GovBottlenecks, which identifies governance constraints to service delivery and actions to address them.
GovFacilitate, which facilitates and supports action-oriented, collaborative, and adaptive reform processes.
GovForResults, which seeks to design and implement governance operations that enable service delivery, value for money, and tangible government results.

GovEnable is gathering pace. We have run design clinics in five countries to date and also conducted training for World Bank teams to facilitate and support co-creation rather than come with pre-developed solutions.
The initiative's country work includes locally co-created problem-solving and solutions development, which will lead to collaborative implementation by reform teams and that can be supported by World Bank operations.
Country projects underway include:
Pakistan: Working with Khyber Pakhtunkhwa (KP) province to address bottlenecks in the allocation of resources in health and education and the management of resources by schools and health facilities.
Democratic Republic of the Congo: Addressing challenges in the financing and management or resources for provincial service delivery in health and education.
Kenya: Supporting the national government to develop a joint action plan for strengthening devolved services between national and county governments.
Nigeria: Focused on health and education delivery across state and local governments.
Tunisia: Identifying and addressing the public finance constraints service delivery initially in the education sector.
Initial design clinics in Democratic Republic of Congo, Kenya, and Pakistan were held in May 2023. They included involvement of finance and sector departments and ministries, representatives of subnational governments, World Bank sector and governance practices, and others.
We are also focused on engaging World Bank management and teams, to raise awareness across the World Bank and to help teams apply the GovEnable approach to existing projects to boost impact. Work on that front has included:
An initial internal training for World Bank teams to enable them to apply the GovEnable framework in their projects.
A suite of tools and resources for World Bank technical teams.
An intranet site with background, tools, and resources for World Bank teams.