PUBLIC FINANCIAL MANAGEMENT FOR THE MIDDLE EAST AND NORTH AFRICA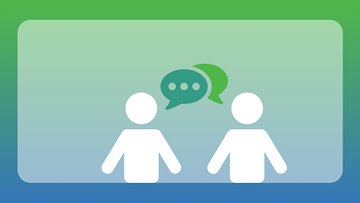 The pandemic exposed several pre-existing weaknesses in core government systems throughout the Middle East and North Africa (MENA), as it did throughout the world. In MENA, this contributed to a growing credibility gap between governments and their citizens. A new FMUP program for the region that's centered on peer-to-peer learning and just-in-time consulting is working to address these challenges and to promote sustainable growth.
The need is urgent, particularly as crises mount – ranging from the immediate and long-term effects of climate change to the reverberations of war in Ukraine.
The government credibility gap is anchored in systemic issues in countries' public financial management. Better public financial management, including good accountability and oversight systems, is central to both building faith in government and substantively improving government performance. Openness in budgeting and spending, coupled with the creation of solid channels for public participation, leads to better use of funds. This kind of reform is fundamental to unleashing the considerable potential of the region.

To do that, the capacity of public sector institutions must be strengthened. Government financial management professionals need to build their capabilities and evolve their outlook. The FMP's Public Financial Management for MENA program is helping to develop government systems and people with just those objectives in mind.
The program will provide just-in-time support for capacity strengthening at the country level and organize regional conferences that facilitate peer-to-peer learning. This includes working with sector ministries, departments and agencies, subnational governments, and service delivery facilities, including state-owned and controlled agencies and entities. In appropriate cases, the FMP's GovEnable framework will be applied.

The program, which was created in February 2023, will initially be focused on Algeria, Egypt, Libya, Morocco, and Tunisia. Early progress includes:
In May 2023, the International Monetary Fund Middle East Center for Economics and Finance and the World Bank jointly organized a regional training course in Kuwait on International Public Sector Accounting Standards: Theory and Implementation (IPSAS). The training was conducted in Arabic. The course is a blended learning program combining a fully flexible online qualification that can be accessed any time, anywhere with a focused in-person five-day workshop for a more efficient, convenient solution to meet training needs.
The first regional conference is planned for September 2023 with the theme of "Climate Smart Public Financial Management." The Coalition of Finance Ministers for Climate Action recognizes the challenges posed by climate change and the unique capacity of the world's finance ministers to address them, and the ways in which these efforts could be strengthened through collective engagement. To operationalize the Coalition's vision, specialists from ministries of finance need to improve their technical knowledge with regards to climate finance as well as engage in an effective manner with line ministries and other stakeholders.