When a team of workers were digging trenches and laying fiber cables along the main road linking a group of villages in May 2018, Gjovalin Loshi, a medical technician at a small, general practice facility on the outskirts Pjetershtan, was surprised to hear that his health facility would soon be connected to free and fast internet.
"I could not believe it when they told me they would give us free internet, but it's true," says the visibly-happy Loshi, who now uses the internet to communicate - free of charge - with area patients and colleagues in a nearby health center.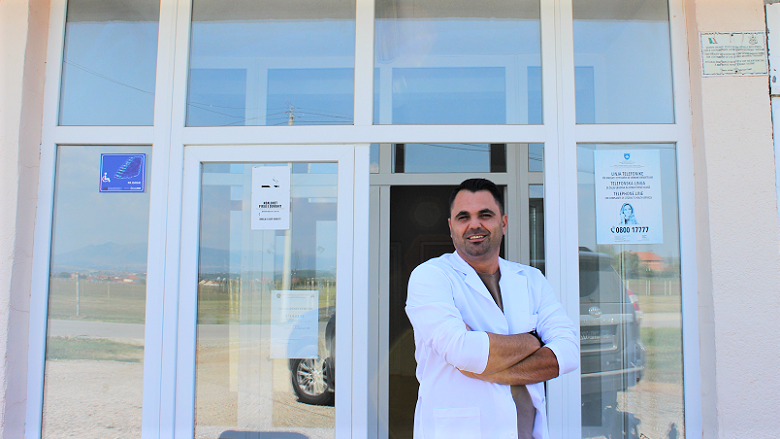 Medical technician Gjovalin Loshi at the health facility in the village of Pjetershtan uses high-speed internet to talk free of charge with patients in the area and his colleagues in the larger health care center nearby.
In addition to this small health facility, a nearby school, which serves more than 200 students, was also recently connected to free broadband internet, making Dukagjin Markaj, the Principal of the Anton Cetta school, similarly happy with the gift.
"Not having internet is a major disaster, no work can be done," says Markaj.