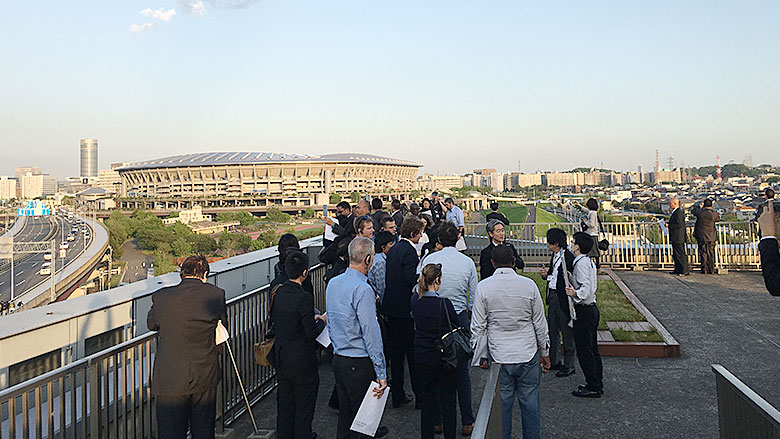 From April 18 - April 21, 2016, the World Bank Tokyo Development Learning Center (TDLC) and the Disaster Risk Management (DRM) Hub, Tokyo co-organized the first Technical Deep Dive on Integrated Urban Flood Risk Management, in partnership with the Urban Flood Community of Practice (UFCOP), Japan's Ministry of Land, Infrastructure, Transport and Tourism (MLIT) and Ministry of Finance (MOF).
Technical Deep Dives are a flagship TDLC knowledge product consisting of workshops, site visits, peer-peer knowledge sharing and action planning in support of World Bank clients and projects. Technical Deep Dives engagements cover thematic topics of high demand from clients and on which Japan offers relevant experience and solutions. The Deep Dives are 4 to 5 days in duration. Participants include World Bank clients and staff as well as experts from other organizations representing 8 to 10 countries.
The Technical Deep Dive on the Integrated Urban Flood Risk Management was the first program of the knowledge series, offering first-hand knowledge exchange opportunities for developing countries to deepen their knowledge through intensive site visits and peer learning. Clients and World Bank staff from Vietnam, Indonesia, Laos, Solomon Islands, Madagascar, Nigeria, Ghana, and Argentina joined the Technical Deep Dive. Experts from MLIT, JICA, ICHARM as well as from Singapore's Public Utility Board and from the participating countries delivered presentations on their countries' experiences.
The next Technical Deep Dive, scheduled for May 2016, will be on Transit-Oriented-Development. It will be organized by TDLC in collaboration of World Bank's TOD Community of Practice (CoP) which is jointly sponsored the World Bank's Social Urban Rural and Resilience and Transport and ICT global practices.