Managing Disaster Risks for Resilient Development
April 10, 2014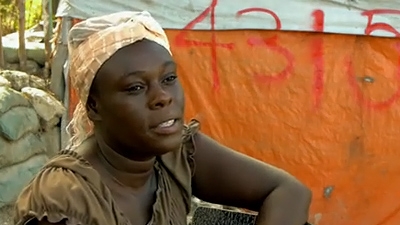 In light of the alarming global trend of rising disaster losses, disaster and climate risk management (DRM) is increasingly at the core of World Bank business. Investments are helping to protect millions of lives and livelihoods and safeguard growth in key socio-economic sectors. The World Bank, with the UN and some bilateral donors, founded the Global Facility for Disaster Reduction and Recovery (GFDRR) in 2006 to leverage new investment, generate knowledge and expertise, and build a global partnership for mainstreaming DRM.

1.6 million
people benefitted from flood mitigation measures in the Metro Colombo area in Sri Lanka
Since the 1980s, there has been an upward trend in disaster losses. During the 1980-2012 period, estimated total reported losses due to disasters amounted is US$3.8 trillion. Disasters trap people into poverty. Poor and marginalized households tend to be less resilient and face greater difficulties in absorbing and recovering from disaster impacts.
Disaster risk is increasing mainly as a result of growing exposure of people and assets to natural hazards. Detailed analysis shows that the biggest driver of disaster risk in recent years has been the substantial growth of population and assets in at-risk areas. Migration to coastal areas and the expansion of cities in flood plains, coupled with inappropriate building standards, are among the main reasons for the increase.
Hydro-meteorological disasters accounted for 74% (US$2.6 trillion) of total reported losses, 87% (18,200) of total disasters, and 61% (1.4 million) of total lives lost. Looking ahead, climate change will have major implications on global ecosystems, agriculture and water supply, sea level rise and storm surges. Historical patterns alone will no longer be a good basis for planning. Effective risk management strategies help in reducing disasters in the short to medium-term, while reducing vulnerability over the longer term.
Few countries have the tools, expertise, and mechanisms to consider the potential impact of disaster risk on their investment decisions. They rarely account for disaster losses, collect data, and assess risks systematically. As a result, they are not able to direct the necessary resources to protect their investments and reduce their exposure to future disaster impacts.
Solution
Natural hazards need not turn into disasters. Deaths and damage resulting from disasters expose the cumulative implications of human decisions. Prevention is possible and often less costly than disaster relief and response. Disaster risk can be reduced by strengthening resilience: the ability of societies to resist, cope with, and recover from shocks.
The World Bank is responding to the growing demand from its clients, building disaster resilience through five core areas focusing on:
Risk Identification: By understanding disaster risks and anticipating the potential impacts of natural hazards, disaster and climate risk assessments can help governments, communities, businesses and individuals make informed decisions to manage that risk.
Risk Reduction: Disaster risk information can inform different development strategies, plans and projects that can in turn reduce risks. This can either be done by avoiding the creation of new risks or by addressing existing risks
Preparedness: Adequate preparedness measures are essential because disaster risk can never be completely eliminated. Preparedness through early warning systems save lives and protect livelihoods and is one of the most cost-effective ways to reduce the impact of disasters.
Financial Protection: Financial protection strategies protect governments, businesses and households from the economic burden of disasters. These strategies can include programs to increase the financial capacity of the state to respond to an emergency, whilst protecting the fiscal balance.
Resilient Reconstruction: The challenge of reconstruction also presents an opportunity to promote disaster risk management through integrated resilient recovery and reconstruction planning that will drive longer-term resilient development.
Results
The growing strategic commitment of the World Bank to DRM is reflected in the number of Country Assistance/Partnership Strategies (CASs/CPSs) that now consider disaster and climate risks in their approach to development. Of all the active CASs in FY13, 85 percent recognized natural hazards as a challenge to sustainable development, up from 46 percent in 2006.
The Bank has played a pivotal role in the development of innovative disaster risk financing solutions. Through innovative instruments and investments, assistance from International Bank for Reconstruction and Development (IBRD) and International Development Association (IDA) has provided support for countries exposed to adverse natural events. For example, the world's first regional disaster financing facility, the Caribbean Catastrophe Risk Insurance Facility (CCRIF), was established in 2007. In addition to technical assistance in the establishment of the facility, the World Bank financed the cost of joining the facility for a number of Caribbean Community (CARICOM) countries, and contributed to the Multi-Donor Trust Fund. Within two weeks of the 2010 Haiti earthquake, CCRIF transferred US$8 million to provide immediate liquidity to the government.
Building on the CCRIF example, the Pacific Catastrophe Risk Assessment and Financing Initiative (PCRAFI) is operationalizing the results of an extensive risk assessment across 15 Pacific nations. The World Bank is currently advising more than 40 countries on financial protection options. An example Colombia, which is implementing standardized insurance policies for its public buildings in order to improve the quality of coverage and to reduce premiums since 2012. The government is now putting in place standardized insurance contracts for infrastructure concessions (totaling US$38 billion in the next 5 years).
The World Bank/GFDRR, with United Nations Development Programme (UNDP) and European Union (EU) partners, has scaled up its support to disaster-hit countries, including drought-prone countries in the Middle East and North Africa (MNA) and in Africa. It has supported governments conduct Post-Disaster Needs Assessments (PDNAs) following the severe drought crisis affecting the Horn of Africa and the Sahel regions.. In Djibouti in 2011, the timely PDNA to the four-year drought that affected more than 120,000 people and caused an estimated economic loss of $96 million facilitated the mobilization of US$13 million for drought mitigation. This program is currently supporting the development of a $5 million productive national safety net program, increasing access of rural communities to water.
The World Bank has helped build the capacity of national and local governments in the Philippines to carry out their own post-disaster assessments. Building on this support, the government of the Philippines was able to conduct its own post-disaster assessment following Typhoon Haiyan in 2013. A World Bank technical assistance team assisted with a rapid assessment of damage to infrastructure and other critical assets. The World Bank is also assisting the government in designing a comprehensive recovery and reconstruction plan following the principles of building back better, and to establish a reconstruction monitoring system. Rapid mobilization enabled the World Bank to release a $500 million Development Policy Loan within a few weeks of the disaster.
Reducing floods in Colombo, Sri Lanka, at the request of the government, the World Bank supported Colombo's transformation under the Metro Colombo Urban Development Project (MCUDP), which was approved in March 2012. This project led to multiple economic and social benefits. Nearly 1.6 million people benefited from flood mitigation measures, including about 220,000 people living in the Municipal Council areas of Colombo, Dehiwela-Mt Lavinia, Sri Jayawardenapura-Kotte, and Kolonnawa.
Other IBRD financial instruments customized for DRM include the development policy loan (DPL) with a Catastrophe Deferred Drawdown Option (Cat-DDO), which is an ex ante contingent financing instrument available for IBRD countries. Of the sixteen DRM-related DPLs the World Bank has approved since 2008, eight included a CAT-DDO to enhance the capacity of governments to manage the impact of natural disasters. Colombia, Costa Rica, El Salvador, Guatemala and the Philippines have drawn down funds from the instrument, in payouts of US$150 million, US$24 million, US$50 million, US$85 million and US$500 million respectively, to engage in immediate post-disaster recovery and reconstruction activities.
Bank Group Contribution
The World Bank DRM portfolio has grown from $2.0 billion in FY10, to $3.8 billion in FY13. Of particular significance is the high proportion of IDA funding in FY13 (64 percent), reflecting the effective mainstreaming of DRM-related activities in IDA operations. DRM activities accounted for 11.1 percent of the total combined IBRD and IDA-approved commitments in FY13 – an increase from the 1984-2005 average of 9.4 percent.
Of all regions, Africa registered the most consistent growth in DRM operations, with East Asia and Pacific, Latin America and Caribbean, and South Asia also surpassing $500 million in FY13.
These operations have built-in resilience measures as core components of the project design in an effort to mainstream DRM into development. New IDA investments have been triggered by large-scale disasters of recent times. Furthermore, emergency recovery loans financed by both IDA and IBRD have been approved to restore public services and infrastructure in the wake of recent disasters. However, there is still more to be done to integrate an assessment of disaster risks systematically into the design and implementation of World Bank-financed projects.
The disaster risk management and climate adaptation portfolios are increasingly aligned. In FY13, 80 percent of approved WBG operations with climate adaptation co-benefits also had DRM benefits. The two disciplines had a combined portfolio of US$4.4 billion. The institutional alignment between the two disciplines is expected to increase in the future, due to the emphasis placed in IDA-17 on climate change and disaster risk management, the growing confluence of international financing sources, and the introduction of the new Global Practices at the WBG.

There were warnings, but nothing could really prepare us for what happened. Cyclone Sidr hit my hometown, Barguna with ferocious intensity. Powerful gusts of winds and heavy rainfalls frightened the helpless people, many of whom had left their homes and possessions to seek the protection of cyclone-shelters, like my school.


Hasina Begum
Headmistress of Paschim Napitkhali Primary School in Barguna, Bangladesh
Partners
Disaster risk management was universally endorsed as a development priority through the Hyogo Framework for Action (HFA) in 2005. This framework is an agreement signed by 168 governments and international organizations, including the World Bank Group and the United Nations, to support disaster prevention across the world.
As a partnership financing mechanism, GFDRR includes 43 country governments as well as eight international organizations. Recognizing the need for partnership and synergy in the post-disaster context, the World Bank, the United Nations (UN) and the European Commission entered into a Joint Declaration on Post-Crises Assessments and Recovery Planning in 2008 to improve the coordination of support offered to governments affected by disasters.
The bank is working closely with UNDP on the development of the Disaster Recovery Framework Guide to guide recovery after major disasters, and with WMO on various hydro meteorological programs around the world.
GFDRR has also expanded its global partnerships, including a noticeable growth in the Understanding Risk community of global experts that currently connects more than 2,800 members from 125 countries, including representatives from the public and private sector, multilateral organizations, civil society, academia and scientific and technology communities.
Increasingly, partnership is taking on new and innovative forms, including through expert communities and civil society. For example 'volunteer technical communities' who apply their skills to some of the most complex aspects of DRM, such as mapping risk and evaluating mitigation options. The Random Hacks of Kindness (RHoK), a public-private-people partnership, brings together 150 government, private sector and civil society partners supporting the initiative around the globe.
Another example of an innovative partnership is the development of the Indonesia Scenario Assessment for Emergencies, InaSAFE. The initiative was developed in partnership with the Indonesian National Agency for Disaster Management (BNPB), GFDRR and the World Bank, the Australian government .
Moving Forward
In 2015, three international processes will bring disaster and climate resilience to the forefront of the development agenda. They include the new international agreement on climate change; the successor to the Millennium Development Goals (including the Sustainable Development Goals); and the Post-2015 Framework for Disaster Risk Reduction.
The World Bank will provide timely, cutting-edge DRM knowledge and expertise to partner countries, and will continue to mainstream DRM across all sectors of investment. The World Bank will support countries in the development and use of risk information, further development of country and sector risk profiles, capacity building, and the use of spatial and structural risk analyses to inform investment planning.
The World Bank will strive to scale up technical assistance and targeted DRM financing to high-risk developing countries that lack the resources and capacity to invest in long-term risk reduction activities. In addition, the Bank will increase its advisory support for financial exposure profiles, risk financing strategies and sustainable domestic catastrophe risk insurance markets.
Looking ahead, climate change and disaster risks will be further considered in IDA countries in particular. The IDA 17 Policy Commitments call for the integration of climate and disaster risk considerations into core World Bank operations by (a) requiring all IDA Country Partnership Frameworks to incorporate climate and disaster risk; (b) screening all new IDA operations for climate and disaster risks; (c) supporting at least 25 additional IDA countries to manage climate and disaster risk as part of development; and (d) strengthen and enhance monitoring to capture disaster risk management and climate change co-benefits in lending and non-lending technical assistance.
Beneficiaries
"I still remember Cyclone Sidr in 2007," said Hasina Begum, Headmistress of Paschim Napitkhali Primary School in Barguna, Bangladesh. "There were warnings, but nothing could really prepare us for what happened. Cyclone Sidr hit my hometown, Barguna with ferocious intensity. Powerful gusts of winds and heavy rainfalls frightened the helpless people, many of whom had left their homes and possessions to seek the protection of cyclone-shelters, like my school." The Paschim Napitkhali Primary School, a non-descript two storied building played a life-saving role in 2007, when Barguna and other coastal regions were hit hard by the storm surge of over 5 meters (16 ft). Initially established by Hasina's father, the school was later rebuilt and converted into a school and cyclone shelter. During the year, the primary school bustles with children – but during cyclones and other natural disasters, the building doubles up as a shelter. In 2007, this cyclone-shelter alone had helped save more than 800 people.
With the effects of climate change likely to increase the frequency and severity of natural disasters, Bangladesh needs to prepare adequately for increased uncertainty. With this in mind, approximately 700 cyclone shelters are in the process of being constructed or upgraded with better designs with support from the World Bank to protect the country's coastal population.