East Asia Pacific Economic Update, April 2014 -
Preserving Stability and Promoting Growth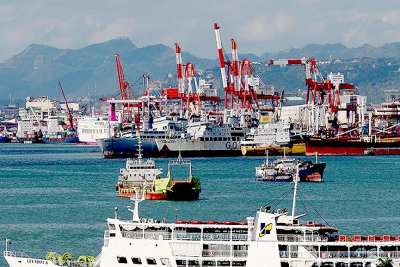 Key Findings
General trend
Developing countries in the East Asia Pacific region will see stable economic growth this year, at 7.1 percent, largely unchanged from 2013.
While growth is down from the average rate of 8.0 percent from 2009 to 2013, East Asia remains the fastest growing region in the world.
In China, growth will ease slightly, to 7.6 percent this year from 7.7 in 2013.
Excluding China, the developing region will grow by 5.0 percent, slightly down from 5.2 percent in 2013.
Main factors supporting growth
The region's growth is bolstered by a recovery in high-income economies and the market's modest response so far to the Federal Reserve's tapering of its quantitative easing.
Flexible currencies will help East Asia deal with external shocks, including potential capital-flow reversals.
Most countries have adequate reserves to cover temporary trade and external shocks.
Structural reforms key to long-term growth
Over the longer term, structural reform can increase developing East Asia's underlying growth potential and enhance market confidence.
China has already begun a series of structural reforms in finance, market access, labor mobility and fiscal policy to increase efficiency of growth and boost domestic demand.
Successful reforms in China could bring considerable benefits to trade partners supplying it with agricultural products, consumption goods and modern services. Conversely, spillovers from a disorderly rebalancing in China could hurt regional and global growth, especially in countries relying on natural resource exports.
The rest of the region's developing countries could also benefit from structural reforms, such as facilitating international trade and promoting foreign direct investment, especially in the services sector.