East Asia Pacific Economic Update, October 2014 - Enhancing Competitiveness in an Uncertain World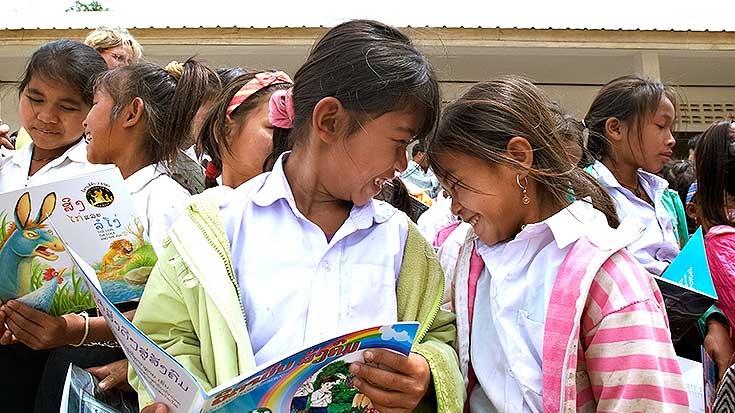 Available in: Монгол | Myanmar (pdf) | Bahasa Indonesia | Tiếng Việt | ไทย
Key findings
Developing countries in the East Asia Pacific region will see slightly slower economic growth this year, but the pace of growth will pick up in the region, excluding China, as the gradual recovery in high-income economies will increase demand for exports from the region.
Developing East Asia Pacific remains the fastest-growing region in the world.
Overall, developing countries in East Asia Pacific will grow by 6.9% this year and in 2015, down from 7.2% in 2013.
In China, growth will ease slightly to 7.4% this year and 7.2% in 2015, amid structural reforms to address financial vulnerabilities and structural constraints.
Excluding China, developing countries will grow at 4.8% this year, before rising to 5.3% in 2015, as exports rise and domestic adjustment in the large Southeast Asian economies is completed.
How each country benefits from the global recovery will depend on their investment and export environment.
China, Vietnam, Malaysia and Cambodia are well positioned to increase their exports. Malaysia, for example, will grow by 5.7%, up from 4.9% in April, reflecting robust exports in the first half of the year.
In Indonesia, which still relies on exporting commodities, growth will drop to 5.2% this year from 5.8% in 2013. That's because of falling commodity prices, lower-than-expected government consumption and slower credit expansion.
The region's economies are supported by robust private consumption, such as election-related spending in Indonesia, a strong labor market in Malaysia, and remittances in the Philippines.
Significant uncertainties remain.
If the global recovery falters, global financial conditions tighten sharply, or international and regional geopolitical tensions rise, the region's economic outlook will become more challenging.
The region also remains vulnerable to a sharp slowdown in China, which, though unlikely to happen, could hit commodity producers, such as metal exporters in Mongolia and coal exporters in Indonesia, especially hard.
The best way for countries in the region to deal with these risks is to address vulnerabilities and inefficiencies caused by an extended period of loose monetary policy and fiscal stimulus, and complement these measures with structural reforms to enhance export competitiveness.
In Mongolia and Lao PDR, for example, the fiscal deficit must be reduced and monetary policy tightened.
In Indonesia, Malaysia, the Philippines, and Thailand, measures to bolster revenues and reduce poorly targeted subsidies will help create space for productivity-enhancing investments and poverty-reducing spending, while gradually rebuilding fiscal buffers.
In China, as the government seeks to strike a balance between containing growing risks and meeting growth targets, we believe structural reforms in sectors previously reserved for state enterprises and services could help offset the impact of measures to contain local government debt and curb shadow banking.
In the long run, we encourage countries to carry out structural reforms needed to boost their export competitiveness and maximize the benefits from the global recovery.
Key reforms include infrastructure investment, logistics, and the liberalization of services and foreign direct investment.