Development Policy Financing (DPF) provides rapidly-disbursing financing to help a borrower address actual or anticipated development financing requirements. DPF supports borrowers in achieving sustainable, shared growth and poverty reduction through a program of policy and institutional actions aimed at, for example, strengthening public financial management, improving the investment climate, addressing bottlenecks to improve service delivery, and diversifying the economy. DPF supports such reforms through non-earmarked general budget financing that is subject to the borrower's own implementation processes and systems. The Bank's use of DPF in a country is determined in the context of its Country Engagement.
The DPF Policy emphasizes country ownership, stakeholder consultation, donor coordination, and results. The Bank determines whether specific policies supported by the operation are likely to have significant poverty and social consequences, especially on poor people and vulnerable groups, whether specific country policies supported by the operation are likely to cause significant effects on the borrower country's environment, forests, and other natural resources, and, starting from July 1, 2023, whether the operation is aligned with the goals of the Paris Agreement. DPF can be extended as loans, credits/grants, or guarantees. The DPF with a deferred drawdown option for catastrophe risks (Cat DDO) offers contingent financing in the aftermath of natural disasters and health emergencies. Funds are made available to the client based on:
maintenance of an adequate macroeconomic policy framework, as determined by the Bank with inputs from IMF assessments
satisfactory implementation of the overall reform program
completion of a set of critical policy and institutional actions agreed between the Bank and the client.
Alignment of the DPF program with the Goals of the Paris Agreement, as determined by the Bank.
Development Policy Operations: Prior Actions
Prior Actions are policy and institutional actions deemed critical to achieving the objectives of a program supported by the development policy operation. These present the legal terms defined in the financing agreement. A database (Excel file) of prior actions for all development policy operations since fiscal year 2005 is updated annually at the end of each fiscal year by the Operations Policy and Country Services Vice Presidency.
Reviews of Development Policy Lending Use
The Development Policy Retrospective 2021 covers the period of July 2015 to June 2021 and shows DPFs continuing to work well as a robust, yet flexible instrument for World Bank support to its client countries, with details in areas such as crisis response and preparedness, gender equality, climate change and fiscal and debt sustainability.
The 2015 review focused on how reforms supported by DPF contributed to equitable growth and poverty reduction, taking into account environmental, social and economic sustainability. Previous reviews were done in 2012 and 2009.
DPF Resources
Project Example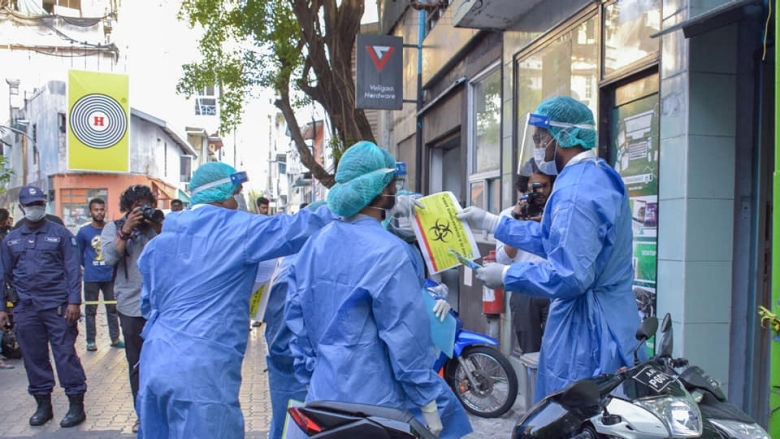 Strengthening Maldives' COVID Response