Effective social protection systems are crucial to safeguarding the poor and vulnerable when crisis hits. Yet, in many countries, such systems remain limited in coverage and will need significant upgrading to respond to a pandemic like COVID-19 (Coronavirus). To help protect individuals and communities from the adverse impacts of the pandemic, the World Bank Group is prepared to deploy up to $160 billion over the next 15 months to support measures that will help countries cope with immediate health consequences and bolster economic recovery. This will include efforts in strengthening social safety nets to help prevent vulnerable groups from falling (deeper) into poverty, as well as supporting businesses and overall economic resilience.
In the near term, the World Bank Group will leverage existing social protection systems in countries to help families and businesses restore income, preserve livelihoods, and compensate for price hikes. The World Bank Group will also continue to help countries enhance the preparedness of their social protection systems and build resilience against future crises.

Click to view: Operational Support | Blogs | Reports | SPIAC-B Joint Statement | Related Links

Supporting the poor and most vulnerable
The World Bank Group launched its first set of emergency support operations for developing countries around the world, using a dedicated, fast-track facility for COVID-19 (coronavirus) response. Highlighted below are some World Bank projects that encompass social protection measures to support countries.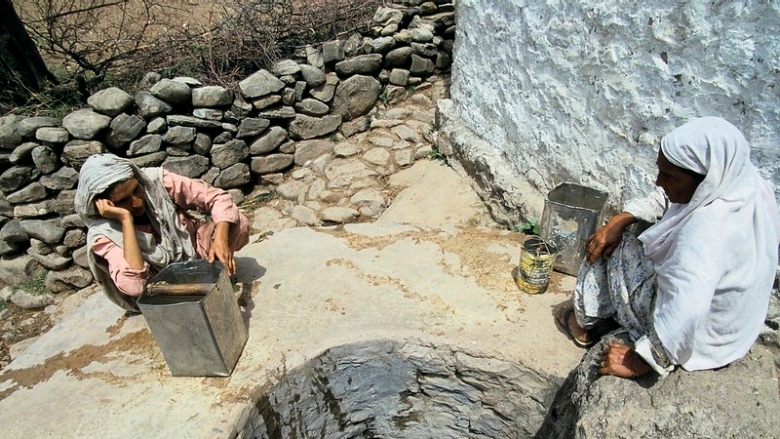 In Pakistan, the Pandemic Response Effectiveness Project will focus on the COVID-19 preparedness and emergency response in the health sector. It will also help the poor and vulnerable cope with the immediate impact of the pandemic through social protection measures, food rations, and remote learning education.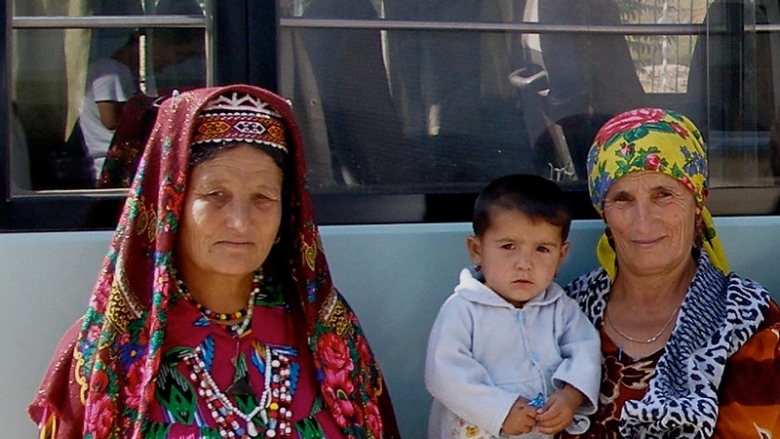 In Tajikistan, the Tajikistan Emergency COVID-19 Project will help the country's efforts to undertake preventive actions, protect its healthcare staff, and decrease, where possible, rates of COVID-19 cases, while protecting the poor and most vulnerable, especially children.
Full Projects List
of the World Bank Group's Operational Response to COVID-19.
Sharing global knowledge in a time of crisis
Latest blogs:
Recent reports: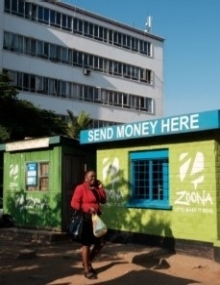 Remittances are a crucial financing lifeline for many poor families and have a direct impact on nutrition, health and education outcomes. The report, Migration and Development Brief 32: COVID-19 Crisis through a Migration Lens, shares the latest global and regional trends in remittances and migration in the context of the COVID19 pandemic and explores the impact of these trends on people and economies.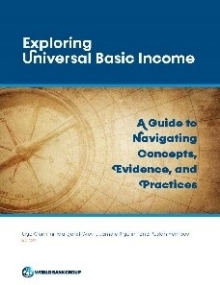 Universal Basis Income (UBI) provides cash transfers to all members of a society with no conditions attached. The report, Exploring Universal Basic Income : A Guide to Navigating Concepts, Evidence, and Practices calls for a balanced and evidence-based approach and provides a framework to elucidate issues and trade-offs in UBI with a view to help inform choices around its appropriateness and feasibility in different contexts.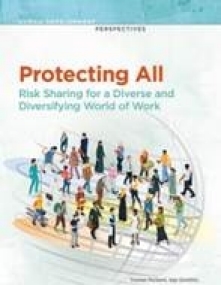 Up to 80% of workers in developing countries earn their living in the informal economy and cannot rely on the employment-based social protection programs. As the COVID-19 pandemic worsens, these workers need to overcome daunting challenges to support themselves and their families. The report,
Protecting All: Risk-Sharing for a Diverse and Diversifying World of Work
proposes a model of worker protection and social security that is better adapted to an increasingly diverse and fluid world of work.
Calling for action with a joint statement
The World Bank along with other member organizations of the Social Protection Inter-Agency Cooperation Board (SPIAC-B) issued a Joint Statement on the Role of Social Protection in Responding to the COVID-19 Pandemic. We call for urgent action to:
Prioritize the most vulnerable
Ensure access to health services and support people in adopting necessary prevention measures
Ensure income security and access to essential goods and services and protect human capabilities and livelihoods
Mobilize substantial domestic and international financing to protect and enhance fiscal space for health and social protection in all countries
Ensure continued/scaled up and coordinated delivery capacities of social protection and humanitarian crisis response programmes
Design crisis response measures also with a view to strengthening social protection systems in the medium- and long term



Related links