About the HNP Flagship Course Program
The objective of the Health, Nutrition and Population Global Practice Flagship Course on Health Sector Reform and Sustainable Financing is to help participants think strategically and systematically about health sector reform and the challenges in achieving that reform. The course is not a deep dive for any specific technical area, rather it seeks to help participants better understand the complexity behind policy making and challenges of implementation in order to achieve Universal Health Coverage (UHC).
The Flagship Course is a tool for task teams to enhance policy dialogue and support project design and implementation. Its comprehensive approach allows for conversations with different stakeholders who are the key players in achieving successful health system reform. It is delivered in a non-threatening environment that permits addressing bottle-neck issues while creating an opportunity for the participants to listen to and learn from each other. The course is delivered at the request of task teams and can be tailored to the needs of a particular country. Task teams are encouraged to actively participate in country-tailored courses so that the course faculty can contribute to meeting their country health reform needs in the best way possible.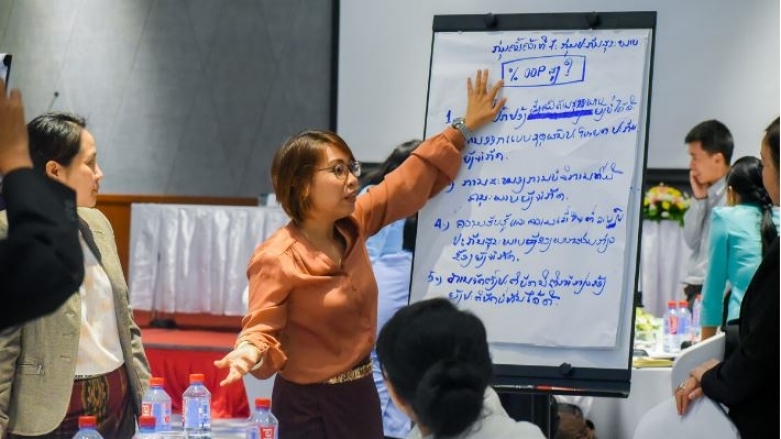 The Flagship Course was the result of a recognized need to implement a "systems thinking" approach to health system reform. Donors and funders cannot implement sustainable reform in isolation. Rather, it is of utmost importance for a country undergoing reform to build its own capacity in developing a longstanding health system.

Prior to establishing the Flagship Framework, there were three approaches to health reform in low-and middle-income countries: 1. Addressing disease outbreaks and/or disasters; 2. Addressing each disease separately and independently, also known as the vertical approach; 3. Isolated infrastructure investments (hospitals and clinics).

Contrary to the above-mentioned ancient approaches, the Flagship framework addresses multiple and simultaneous changes that may occur in the reform of a health system. Participants are taught how to think about health system reform in a strategic and comprehensive manner. The course shares the pros and cons of different options for improving the performance of a health system and building more evidence on how to implement positive changes successfully, as well as lessons learned on what to avoid.

The value of this course lays in the fact that it takes into account the reality each country faces, its cultural, political and ethical contexts, as well as its objectives, capabilities and constrains in conducting health system reform.

The Flagship Framework uses structural analysis of health systems where participants are taught to connect controllable policy variables:
Regulation - refers to government efforts to alter behavior in the private and the public sector by imposing rules that are backed by sanctions;
Persuasion - refers to efforts to convince specific actors (doctors, patients, policy makers, etc.) to change certain behaviors through education, social marketing, and other proven behavior change interventions;
Organization - focuses on how activities in the health system are divided among public and private entities, the degree of reliance on market competition, and centralized and decentralized agencies, clinics, and hospitals, as well as internal management issues;
Financing - how the money is raised, risk pooled, and allocated and how this affects both performance and equity in the health system; and
Payment - what and how various organizations and individuals in the health system are paid and the incentives created by those payments with desired outcomes.
The Flagship Framework presents three ultimate performance goals: health status, citizen satisfaction and financial risk protection. The ultimate goals are linked to the policy variables through the intermediate performance goals, which are: quality, efficiency and access. These intermediate performance goals are just a means to an end: improve the ultimate performance goals.
Participants are also taught policy and how to put learned theory into action. The framework uses theories from economy, ethics, psychology, political sciences to improve overall health system performance. Once again underlying the complexity and multidimensionality of health system reform.
The World Bank is uniquely positioned to draw upon its enormous field experience and share lessons on how to be most successful in health reform implementation. We must emphasize that this course is not prescriptive, rather a guide for the participants on how to define problems and find their own solutions.
It is noteworthy that the Flagship Program has been in existence for 21 years. The course has been delivered to an estimated 35,000 participants in more than seventy countries and counting.
Technical / Deep Dive Courses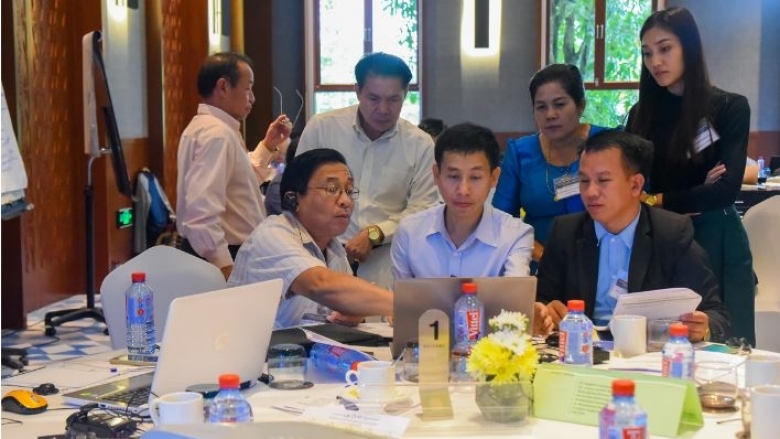 The Flagship Program's unique approach to health systems thinking allows for a more organized and efficient approach to health system reform. However, our empirical knowledge has shown us that the conversation does not stop there. From our field experience we learned that countries have a need for deeper understanding of certain topics. This prompted the creation of technical deep dive courses. These courses are customized to respective countries' requirements. Their role is to address a specific topic and provide technical and conceptual understanding of a subject at hand. Please be aware that the technical course is not a substitute for a Flagship course, rather its role is to complement it and help participants, once they have understood a system's thinking approach to health reform, how to address a specific issue they are facing by using the Flagship framework.

Technical courses provide the opportunity for in-depth topic-specific knowledge sharing.