The Anchor Items for the Measurement of Early Childhood Development (AIM-ECD) are designed to help countries in diverse settings assess and improve early childhood. AIM-ECD includes two free tools of early childhood development that measure early literacy, early numeracy, executive functioning, and social-emotional development of children between the ages of 4 and 6:
Caregiver Report (CR)
Child Direct Assessment (DA).
Along with the Teach ECE resources to measure the quality of early childhood education (ECE), AIM-ECD is part of the global efforts in Early Childhood Development by the Early Learning Partnership to promote research and inform policy on children's early years and their education. Depending on the measurement objectives, AIM-ECD and Teach ECE can be implemented together in studies for those interested in determining the impact of ECE quality on children's developmental outcomes.
AIM-ECD Brief | Implementation guide
CR Tool & Manual (Download)
English | Arabic | French | Portuguese | Russian | Spanish
DA Tool & Manual (Download)
English | Arabic | French | Portuguese | Russian | Spanish

About AIM-ECD
AIM-ECD captures child development with two tools, a direct assessment of children and a caregiver report questionnaire.
The Direct Assessment (DA) involves an enumerator engaging in 14 activities directly with a child. The DA administration takes approximately 20 to 25 minutes per child.
The Caregiver Report (CR) measures children's development indirectly through a 10-minute interview with their caregiver.
AIM-ECD comes with a suite of resources to support their use. These are meant to provide support in every step of the tool's implementation – from engaging with stakeholders, translating the tool, adapting the tool to local context, training enumerators for the tool administration, collecting and analyzing data, and disseminating results.
The AIM-ECD tools were developed as a result of conducting psychometric studies on data from the Measure of Early Learning Quality & Outcomes (MELQO) in 12 low- and middle-income countries. After the data analysis, the team identified a set of ECD items that demonstrated robust psychometric properties in different contexts and provided relevant information about children's developmental status. Review the background paper for more about the process of item and test analyses and item selection.
Since its launch in 2021, the DA and CR tools have been implemented in more than 10 countries as a stand-alone assessment or together with other assessment tools.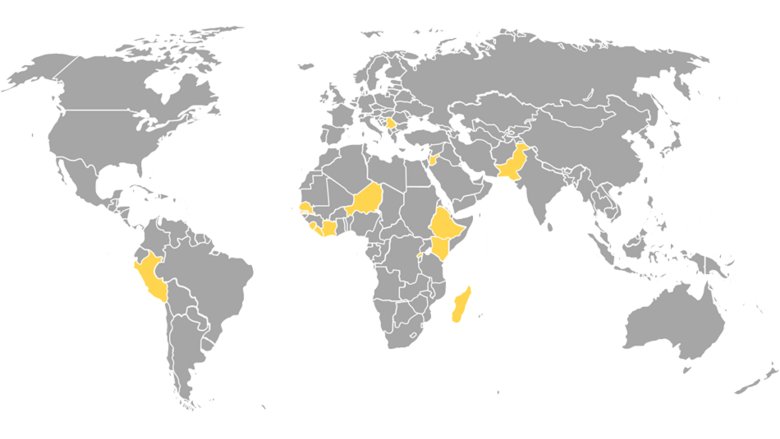 What does AIM-ECD measure?
The CR generates a single "overall" developmental score based on the responses from the caregiver.
The DA includes four domains – early numeracy, early literacy, executive functions, and social-emotional – measured with 14 subtasks.
How can AIM-ECD be used?
The Caregiver Report is designed for its use in population-level studies or in household surveys to answer broad questions about early childhood development outcomes.
In contrast, the Direct Assessment is designed for detailed use such as impact evaluations and studies linking child outcomes with early childhood education quality. However, it can potentially be used for population monitoring.
AIM-ECD can be implemented by any user hoping to assess child development in a specific context. Although the tool is open access, there are several protocols and training resources the team recommends stakeholders follow to ensure that enumerators are reliable in their scoring process.
Finally, AIM-ECD provides step by step implementation guide that covers five key stages for the implementation of AIM-ECD: stakeholder engagement and planning, tool adaptation and translation, enumerator training, data collection, and data analysis and results.
For more information on how to use AIM-ECD in your setting contact us.