Overview
Across the Europe and Central Asia region, many countries have a long history of striving for gender equality. However, almost three decades of unprecedented political, economic and social transformations have had profound gender-related impacts that vary country by country.
Many countries in the region today experience gaps between men and women in labor force participation and pay. Women make up slightly less than half the labor force in the region, and they earn on average 30% less than men. As such, ensuring all girls have access to high-quality education and all women have an opportunity to participate fully in the labor market are major goals of the World Bank in the region.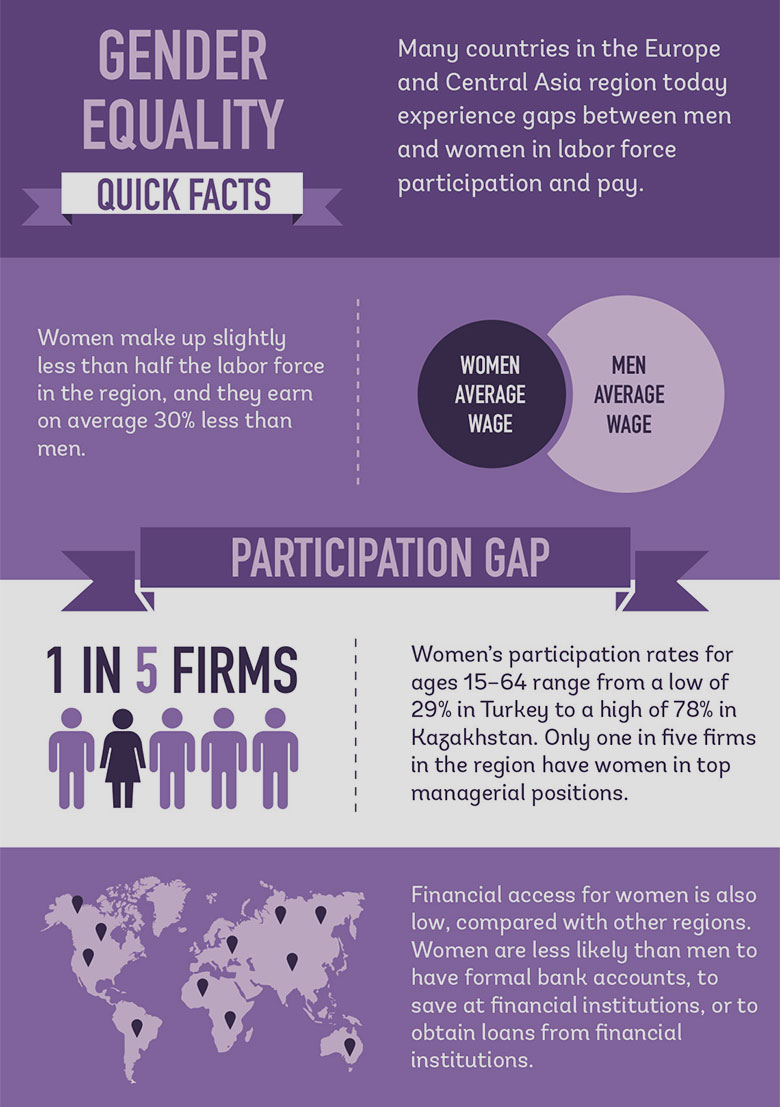 World Bank Group Approach
The World Bank Group strategy on gender equality aims to help countries close gender gaps and accelerate progress in economic equality. The Group's Gender Action Plan is focused on four key areas:
Improving human endowments;
Removing constraints for more and better employment;
Removing barriers to women's ownership and control of assets;
Enhancing women's agency and voice and engaging men.