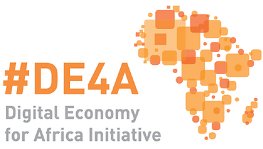 The opportunity
Africa should think big on digital development. At the current, incremental pace of economic and social advancement, too many of Africa's expanding youth population will be denied the opportunity to live up to their potential. Digital technologies offer a chance to disrupt this trajectory – unlocking new pathways for rapid economic growth, innovation, job creation and access to services which would have been unimaginable only a decade ago. Yet there is also a growing 'digital divide', and increased cyber risks, which need urgent and coordinated action to mitigate.
The time for action is now
Access to the internet remains out of reach for most people in the continent, with only 22% reporting having access in 2017. Too few citizens have digital IDs or transaction accounts – locking them out of access to critical services and e-commerce. Digital startups struggle to attract funding and 'traditional' businesses are only slowly adopting digital technologies and platforms to boost productivity and sales. Few governments are investing strategically and systematically in developing digital infrastructure, services, skills and entrepreneurship. To become tomorrow's innovators, entrepreneurs and leaders, Africa's youth need to be empowered with the digital skills and access to technology and markets that are essential to thrive in an increasingly digitized global economy. Governments need to find more nimble and effective means of delivering services and interacting with citizens. Businesses need to utilize digitally-centered business models to connect with the hundreds of millions of customers previously out of reach due to geography or low income.
Africa has the opportunity to harness the digital economy as a driver of growth and innovation, but if it fails to bridge the digital divide its economies risk isolation and stagnation.
The WBG Digital Economy for Africa (DE4A) flagship initiative supports the digital transformation strategy for Africa prepared by the African Union (AU). The DE4A initiative recognizes that the digital economy can help accelerating the achievement of the UN Sustainable Development Goals (SDGs) and the World Bank Group's twin goals.