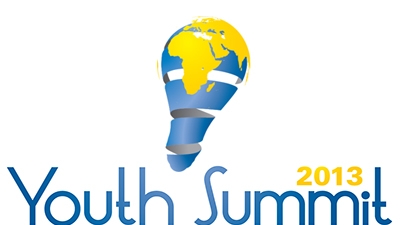 The 2013 YouthSummit is an event championed by the Junior Professional Associates (JPA) Program in collaboration with other units at The World Bank Group (WBG), held on October 23, 2013. The theme for the event is "Youth Entrepreneurship: Cultivating an innovative spirit to alleviate global youth unemployment". The summit will address three areas: Youth Employment, Education, Millennial Communications – the use of social media and technology for development.
The World Bank Romania Country office will be welcoming young people from Romania interested in attending the event at the premises of the office in Bucharest on October 23. Through videoconferencing, the invitees will be connected to the Welcome Ceremony and the two morning sessions: Young Change Makers and Expert Panel, during 04:00-07:50 pm.
The whole event (except workshops) can be watched live online:
Livestream - The streaming time is 9:00-5:45 DC time / 16:00-00:45 Bucharest time.
Through the WBLive page participants can ask questions and post comments.
Visit the Youth Summit Website for more information.