Beer is 95% water (the rest is alcohol and gas). In Lubango, a city on a high plateau in Southern Angola, the makers of N'Gola beer depend heavily on a water source of exceptional quality. Rainwater seeps into the vertical crevasses of Tundavala, breathtaking rock formations 2,200 meters above sea level. It collects in the rock then rushes downhill to Lubango, producing at times 200 cubic meters of water per hour. The source is so special it is mentioned on the N'Gola beer label and stylized as a golden waterfall with a crown.
But the water is not only precious because of its taste; it's also increasingly scarce in an area that has been hit by record droughts in the last few years. Just when the country is hoping to boost water access and diversify its economy, erratic weather is forcing a reckoning with water management practices all over Angola. The challenges are particularly salient in southern provinces and coastal areas.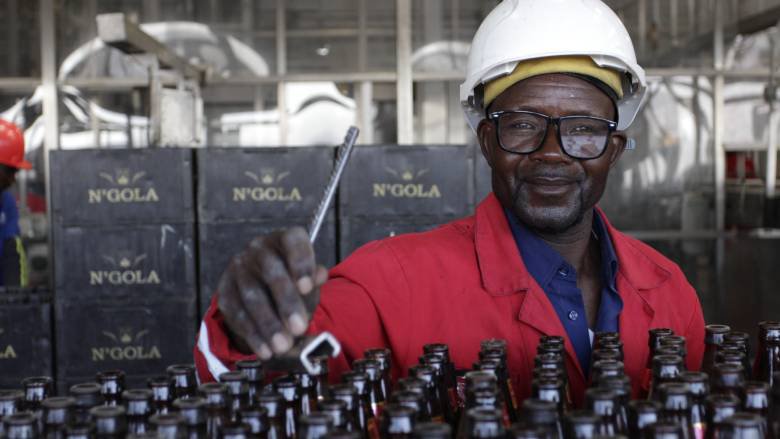 "Africa is a continent of great promise for large beverage companies. But water supply is the bottleneck for us here," said Marc Meyer, the manager of the N'Gola beer factory which employs about 700 people and is a major source of revenue for the municipality of Lubango. "It could hinder our expansion."
From the highlands of Lubango, to the plains of the Cunene River, and the coastal desert of Namibe, a road trip in southern Angola in May 2023 highlighted the critical importance of strengthening water management practices to make progress on water and sanitation goals and promote development.