Alice Adja dropped out of school when she was 8 years old. Her parents could not afford to pay for her education and take care of her and her six siblings. At age 11, they sent her to live with an aunt in Abidjan, Côte d'Ivoire, where she had a string of odd jobs. Alice is now 21 and works as a housemaid for an Abidjan family. But she has other ideas for her future. She wants to run her own business. Be her own boss. "One day, I will be a professional pastry chef," said Alice. "I will have my own pastry store."
Their aspirations, hopes, and dreams are more often than not swept away as they move from helping out with chores in their household to running their own. They often have to drop out of school, marry soon after reaching puberty, and become young mothers -- a vicious cycle that diminishes their economic potential and impacts their health.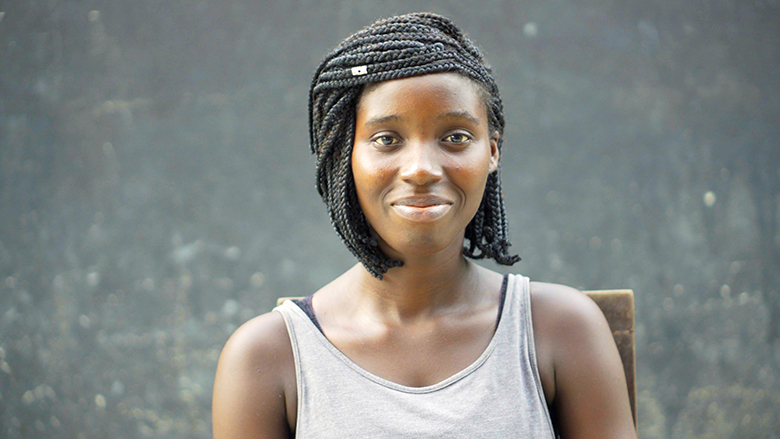 "One day, I will be a professional pastry chef, I will have my own pastry store." Alice Adja, Côte d'Ivoire. Photo: © Sarah Farhat/World Bank
Alice Adja is among thousands of young women who have a new outlook on life thanks to the Sahel Women's Empowerment and Demographic Dividend project (SWEDD). The project is financed by the World Bank and implemented by the governments of Benin, Burkina Faso, Chad, Côte d'Ivoire, Mali, Mauritania and Niger. It aims to empower women and adolescent girls and increase their access to quality education and reproductive, child and maternal health services.
The SWEDD is being implemented with technical support from the United Nations Population Fund (UNFPA) through $295 million in financing from the International Development Association (IDA), the part of the World Bank that helps the world's poorest countries.
The project mobilizes all of society to harness the tremendous economic potential of women, from religious leaders, legislators and health workers to mothers and husbands. "By helping girls develop income-generating activities or apply for jobs, we enable them to stand on their own feet," said Sy Savanneh Syrah, who manages the gender component of the SWEDD project for the government of Côte d'Ivoire. "Women's empowerment is not only beneficial for girls; it benefits their families, the community as a whole, and our country's economy."
It starts with keeping girls in school