Africa's cities are the fastest-growing in the world, with the region's urban population increasing by about 3.5% each year. While urbanization can often boost economic growth and open new opportunities, this steady influx of people is also putting tremendous pressure on cities and their transport systems.
The picture is largely the same across the continent: more cars, more commuters, more gridlock, and limited mass transit alternatives. The snarling traffic is more than just an annoyance. Soaring rates of motorization and congestion are eroding the competitiveness of African economies, affecting the health and well-being of their residents, and undermining countries' efforts to fight climate change.
In the face of these challenges, a growing number of African cities are turning to an innovative form of urban transport known as Bus Rapid Transit (BRT). Although the characteristics of each system may vary, most BRT buses operate on dedicated lanes, allowing them to zoom past traffic and offer fast, predictable journey times. Buses only stop at designated stations where passengers typically prepay the fare before boarding, which helps streamline and speed up operations. Services run frequently and are operated by large vehicles—often articulated or even bi-articulated buses, meaning they can carry large amounts of people quickly and efficiently.
The rise of BRT in Africa
Thanks to these design features, BRT systems boast capacity and performance levels that are close to other advanced public transport technologies such as metro or light rail. The difference? Building a BRT is much cheaper and faster, making it an attractive option for cities that are looking to develop high-quality mass transit with limited time or resources.
BRT corridors are already up and running in Dar es Salaam, Lagos, and in the South African cities of Cape Town, George, Johannesburg, and Pretoria. Another ten are currently under planning or construction all around Africa. The World Bank is providing financial or technical assistance to eight of these projects, including Abidjan, Dakar, Dar es Salaam (phases 3 & 4), Douala, Kampala, Kumasi, Maputo, and Ouagadougou.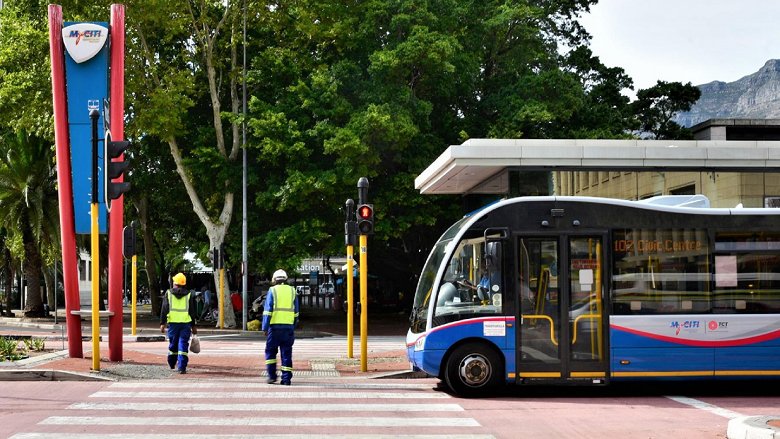 "Public transport is a key focus of our operations, reflecting our clients' aspiration for efficient, green, and inclusive mobility. Bus Rapid Transit is an integral part of that transition and has become one of the fastest-growing components of our portfolio, especially in Africa," said Nicolas Peltier-Thiberge, the World Bank's Global Director for Transport.
One city that has made impressive progress on its BRT system is Dakar, Senegal's bustling political and economic capital. Construction crews are working hard to complete the 18.3-km corridor and 23 stations, with the objective of starting passenger service by June 2023.
For Dakar, which has been struggling for decades with chronic traffic congestion and insufficient public transport capacity, the appeal of BRT was hard to ignore. "The government considered a range of solutions to improve transport conditions in the city," said Franck Taillandier, a Lead Urban Transport Specialist who supervises the World Bank team working on the project. "In the end, the BRT was chosen as the most efficient and cost-effective solution. The BRT corridor will carry about 300,000 daily passengers, with reduced construction costs, a high-capacity, high-quality bus fleet, and strong integration with the existing public transport system."