January
Policy priorities for achieving food and nutrition security in Africa by 2030
African nations need to prioritize ending hunger and increasing resilience. Policies that focus on using digital technologies and managing conflict and fragility can help countries make progress toward these goals.
March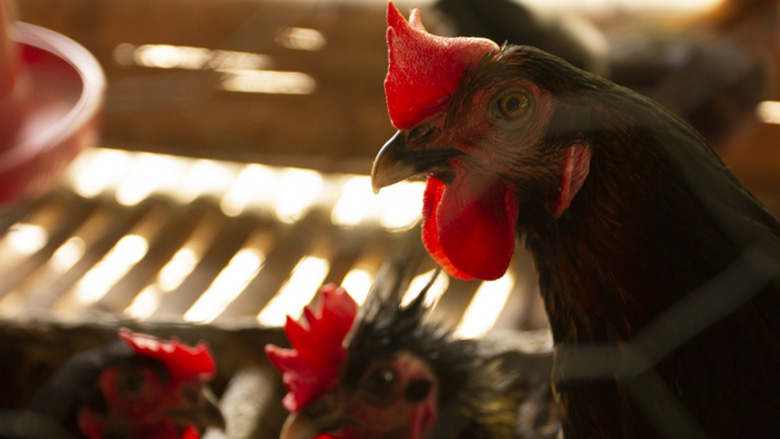 It's time we invest in healthy food systems for a safer world
Human, animal, and environmental health are all linked together and as the world deals with the coronavirus, it is just as important to build stronger systems to prevent the next pandemic.
April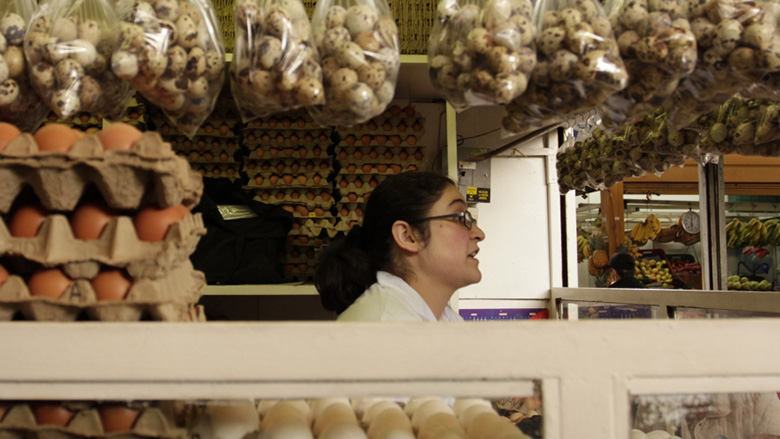 Three imperatives to keep food moving in a time of fear and confusion
Even as some local store shelves were empty at points during the pandemic, it's important to remember that global food supplies are more than adequate, that export bans are counterproductive, and that countries can take immediate steps to keep food moving from farm to fork in a safe and affordable way.
The locust plague: Fighting a crisis within a crisis
Even while COVID-19 is sickening people around the world, farmers in East Africa are also dealing with some of the worst locust swarms in a generation, destroying crops and leaving landscapes barren. To respond to the crisis, countries need to focus on managing the swarms, helping communities restore their livelihoods and cope with the economic fallout of the locust damage, and preventing future outbreaks.
May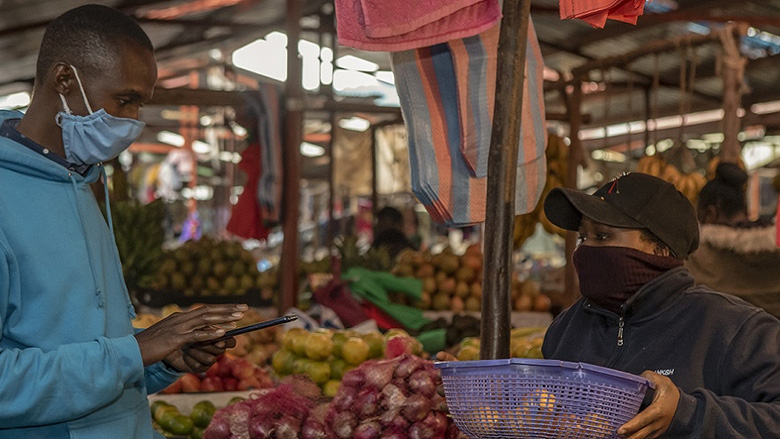 How nutrition can protect people's health during COVID-19
Unhealthy diets lead to obesity, diabetes, and heart problems, all of which can contribute to making people sicker if they contract COVID-19 and other diseases. Conversely, good nutrition can boost people's immune systems.
Hunger amid plenty: How to reduce the impact of COVID-19 on the world's most vulnerable people
To keep people fed while the COVID-19 pandemic rages, it will take more than ensuring farmers grow enough food.
June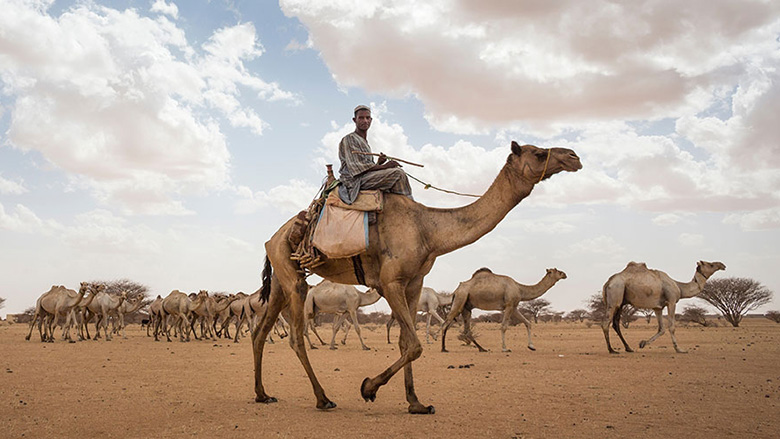 Leveraging Sudan's natural resources against COVID-19 and locust swarms
With relatively few medical facilities and a high level of food insecurity, Sudan faces severe challenges dealing with both the coronavirus and locust swarms. Protecting the country's natural resources will be critical to navigating these challenges.
Event: The food security challenge
Experts, including World Bank President David Malpass, discuss how the recovery from COVID-19 will be an opportunity for countries to build food systems that can deliver a healthy planet, healthy people, and healthy economies.
July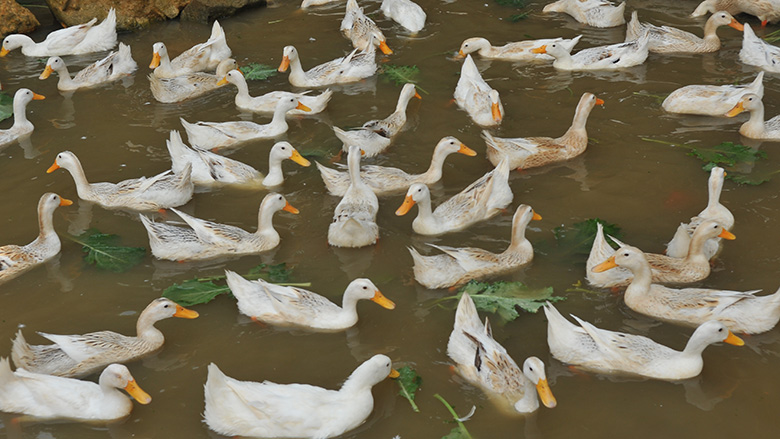 Q&A: How Preventing Zoonotic Diseases Can Help Curb COVID-19 and Other Infectious Diseases
More than two thirds of infectious diseases in humans come from animals. 'One Health', an approach that recognizes that the health of humans, animals and ecosystems are all interlinked, is key to preventing future outbreaks.

One region, one health: Preparing Central Asia for future pandemics
The One Health initiative brings together people, knowledge, expertise, and information to understand the intersection between humans, animals, and environmental health. By doing so, it may be possible to prevent future pandemics.
August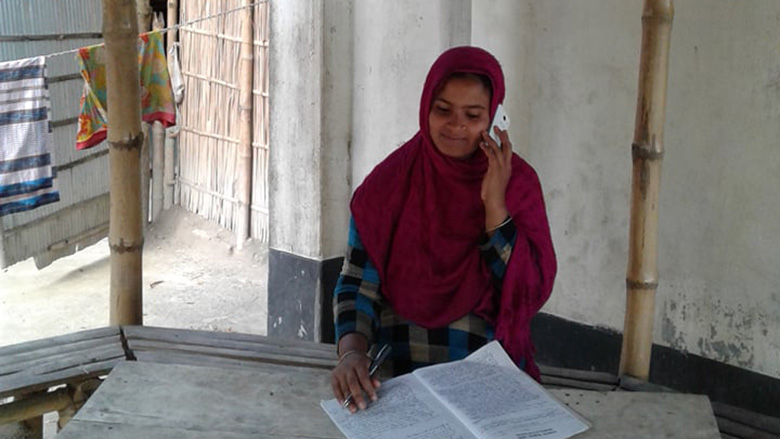 Salma Akhter runs a 'virtual call center' in Bangladesh, helping connect rural farmers with suppliers and buyers. (MD Oahedul Hoque/Sara Bangla Krishak Society)
Digital tech ensures food supply in rural Bangladesh
Virtual call centers are matching up suppliers and sellers in poor, rural regions of Bangladesh, helping to fight hunger during the COVID-19 pandemic.
Beyond the pandemic: Harnessing the digital revolution to set food systems on a better course
Digital technology can help build a food system that delivers a healthy planet, healthy people and healthy economies—but only if public policy ensures that tech is leveraged toward inclusiveness and better environmental outcomes.
September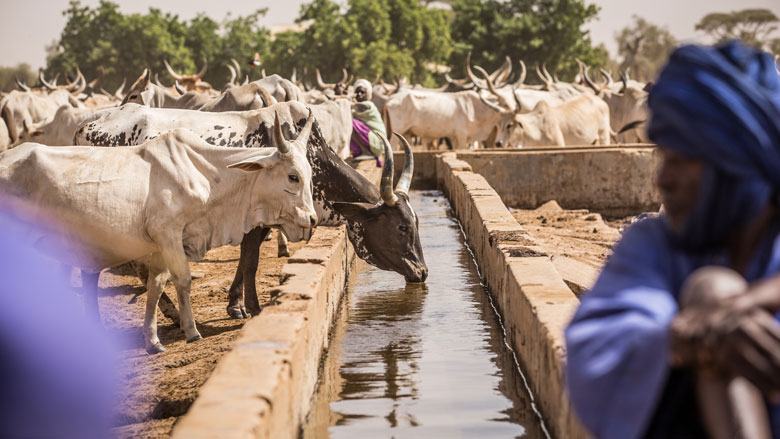 As they move, herders water their herds at collective water points. This can create tensions with sedentary populations over sharing water. (Vincent Tremeau/World Bank)
Where climate change is reality: Supporting Africa's pastoralists to secure a resilient future
Herders in the Sahel are facing longer droughts and tensions from non-nomadic farmers. A World Bank-supported program focused on improved resource management and animal health, as well as conflict management, is helping to make pastoralists more resilient.
Cutting food loss and waste can deliver big wins for countries' food security and environment
A third of all food produced around the world is lost or wasted, costing $1.2 trillion and adding to hunger. Instead of a one-size-fits-all approach, countries will need to design customized solutions to address the problem.
October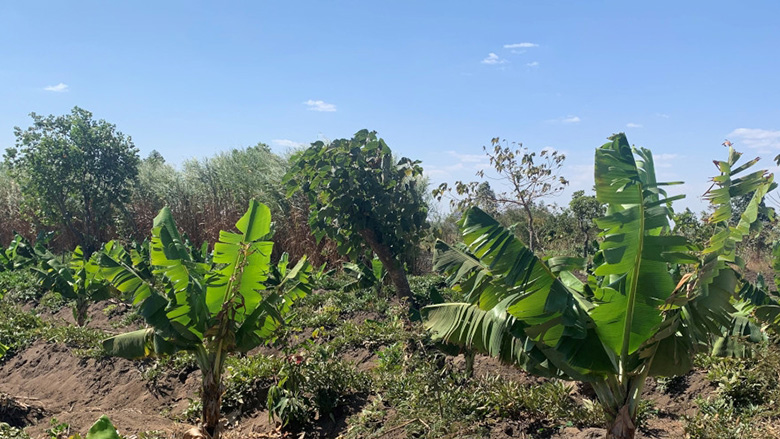 Banana and potato plants. (Andrea Borgarello/World Bank)
Amid maize bumper harvests in Malawi, food insecurity reigns
It's not enough for a single type of food to be plentiful. In order to prevent food insecurity, ensuring a more diverse diet is necessary.
Global Agriculture and Food Security Program donors announce $300 million to end hunger and malnutrition
The Global Agriculture and Food Security Program (GAFSP), which is dedicated to fighting hunger, malnutrition, and poverty in low-income countries, received new contributions to continue its work in supporting COVID-19 response and recovery.
What women in Nepal can teach the world about growing food
A GAFSP program is teaching farmers about everything from best practices to good nutrition.
Strengthening food security in 2020 and beyond
At the World Bank-IMF Annual Meetings, World Bank Managing Director of Development Policy and Partnerships Mari Pangestu said that the World Bank's twin goals of ending poverty and boosting shared prosperity can't be achieved without addressing food security.
November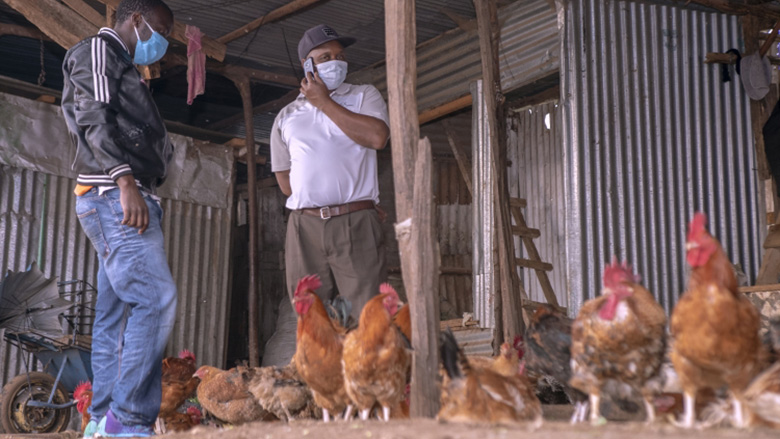 A poultry farmer in Kenya. (Sambrian Mbaabu/World Bank)
Staying focused on 'One Health' to prevent the next pandemic
Despite the urgency of fighting the current pandemic, now is also the time to be thinking ahead to preventing the next one. To do so, it is necessary to focus not just on human health, but also the health of animals, and the environment.
Global food commodity prices in a post-COVID world
Many pressures, including fuel prices and currency fluctuations, will have an impact on food prices in the next year.
Learn more:
Get the latest information on food security and COVID-19
Learn how the World Bank is responding to the locust swarms centered on East Africa