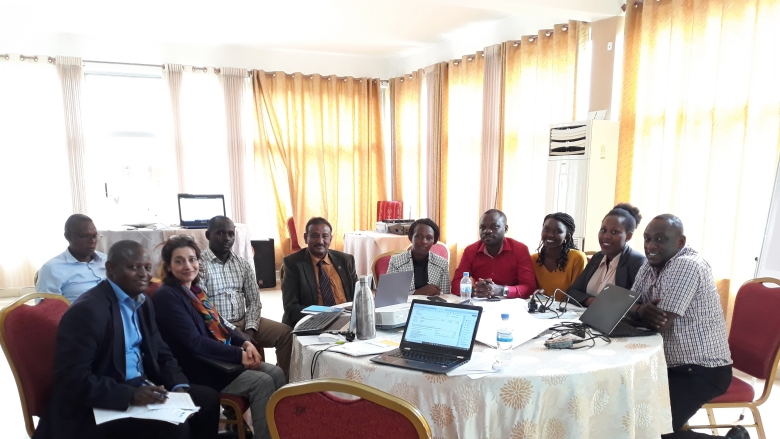 Participants at the workshop in Kigali, Rwanda-Photo: PASET Secretariat
Technology plays an integral role in every aspect of our lives, changing how we access education, how we work, and how we engage in everyday transactions. Now more than ever, digital skills are important to how populations prepare for the economy of the future, and during two workshops held in Maputo, Mozambique and Kigali, Rwanda, the question of how African students can be best prepared became the main subject of conversation among participants.
In February 2020, the Governments of Mozambique and Rwanda respectively hosted a workshop on Digital Skills under the auspices of the Partnership for skills in Applied Sciences, Engineering and Technology (PASET). The workshops were co-led by the Mozambique Ministry of Science and Technology, the Rwandan Ministry of Education, and the World Bank to help prepare Digital Skills Country Action Plans. Mozambique and Rwanda are the first countries to benefit from the technical assistance for preparing these plans, following the 5th PASET Forum on digital skills in Kigali in May 2019, and as part of the World Bank's Digital Economy for Africa (DE4A) initiative. Other participants included universities, technical education and vocational training (TVET) institutions, the private sector, and regulatory bodies.
The workshops provided an opportunity to raise additional questions on the definition of digital skills, the differing levels of demand for various categories of digital skills, the feasibility of online learning for students with little to no exposure to self-paced and individual learning. The discussions from these workshops also addressed the usability of technology─such as laptops and computers─ if high speed internet connectivity is not available, and how African universities could obtain affordable, reliable internet connectivity.
"The Digital Skills Country Action Plan is an important resource for Rwanda and will definitely help improve the digital skills of students", stated Eng. Pascal, Director of the Workforce Development Authority for Rwanda. His words were echoed by Prof. Lourino Chemane, Chair of the National Planning Team for the Digital Skills Country Action Plan for Mozambique.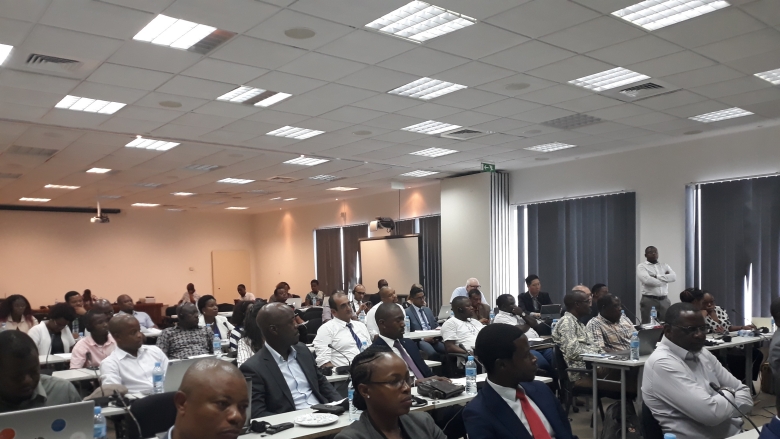 Participants at the workshop in Maputo, Mozambique-Photo: PASET Secretariat
The workshops allowed to distinguish between two categories of digital skills: The first relates to digital skills for all occupations or digital literacy and the second category was dedicated to information and communications technology career paths.
For each group there are different competences and levels of proficiency. Various international frameworks for digital skills have been developed, such as the UNESCO Digital Literacy Framework, the European Digital Competence Framework for Citizens, also known as DigComp 2.1, and the European e-Competence Framework 3.0 (e-CF) for ICT professionals. Participants agreed that the goal should be to equip all students in higher education and tertiary level institutions, regardless of the course they were studying, with intermediate level general digital skills as their career paths will require the use of digital technologies.
For most of the two and half days of each workshop, participants worked in six working groups, led by international experts, to start outlining activities and costs in five strategic areas:
Enabling governmental policies;
Reform of digital skills programs;
Use of technology in teaching and learning;
Broadband connectivity for educational institutions;
Capacity building and business process re-engineering in Ministries;
Oftentimes, digital country action plans are developed without a firm understanding of the real costs to be incurred and what resources are available. Workshop participants took part of a hands-on scenario where they developed a planning tool to set targets for the number of students who would need to acquire different levels of digital skills. At first, targets were set at very ambitious levels, and as the tool generated the real costs that reached the margin of billions of dollars for the period 2020-2030, expectations about what could be realistically achieved were moderated. It was agreed that over the next three months, country planning teams will work towards identifying realistic and costed Digital Skills Country Action Plans.
"Our intention is to take the work done in the past two days forward and improve the digital skills of students in our country", said Dr. Celso Laíce, Permanent Secretary of the Ministry of Science and Technology, Higher Education (MCTESTP) of Mozambique about the Digital Skills Country Action Plans. Digital technologies will transform Africa and present many opportunities. As Yasser El-Gammal, Country Manager in Rwanda for the World Bank highlighted "Digital Skills will help Africa leapfrog into the future".
Resources: