LUANDA, June 7, 2019– After 30 years of teaching, Maria da Cruz was reluctant to attend mandatory training sessions designed for primary school teachers.
"I thought capacity building from time to time was important for younger, less experienced teachers," said Maria, who teaches third grade. "Now, I'm glad I did. I have learned how to work with students who are very slow in learning and how to keep them motivated. My lesson planning has changed completely as a result of the benefiting from these trainings."
Maria da Cruz is one of 15,000 primary school teachers benefitting from training through the Learning for All Project, which aims to improve teachers' skills and knowledge, primarily in subjects such as mathematics and Portuguese. School management and pedagogy supervision are also key components of the World Bank-supported project.
"The Government of Angola has shown that it is strongly committed to improving the quality of its education system and ensuring that all Angolan children have the opportunity to learn," said Emily Gardner, World Bank Senior Education Specialist and Task Team Leader. "Focused and continued investments in teacher quality and school management, like those under the Learning for All Project, are a great step forward in the right direction."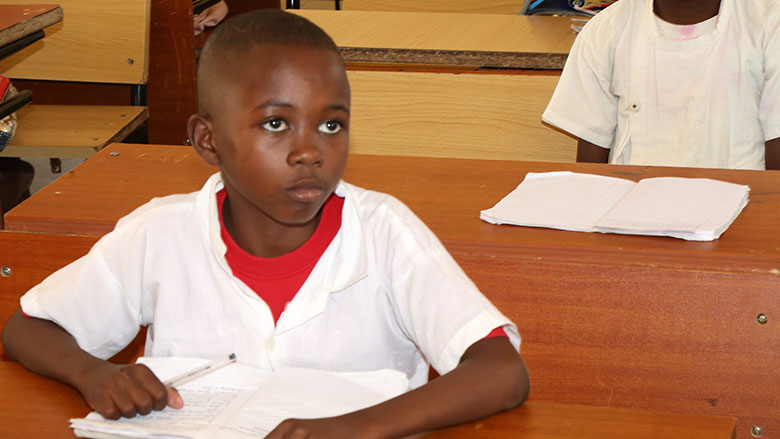 Photo: Wilson Piassa/World Bank
Implemented in2014, the project marks the first time in Angola's 43-years of independence that a country-wide, in-service training has been implemented for primary school teachers, with the ultimate goal of improving learning for as many as half a million students.
For Abilio Kaluvele, a third-grade student at #2040 Bairro Mundial School, it's working. After having struggled with learning and keeping pace with his classmates, he is happy that this year, she can read and complete basic mathematics equations.
"I did not like coming to school because the subjects were very difficult for me and I could not do anything," said Kaluvele. "This year is different, because now I understand mathematics, I can spell, write my name and I understand many things. Now school is good."
The country's 27-year civil war destroyed infrastructure, including school buildings and the education system, reducing further Angola's human development index (ranked 147th place out of 189 countries). The HDI is a United Nations metric used to measure the wellbeing of a country and its people through a combination of education, life expectancy and economic growth. Between 2000 and 2017, Angola's HDI value increased from 0.387 to 0.581. The government is committed to raising the quality of education, including fostering inclusion and gender equality in access to education.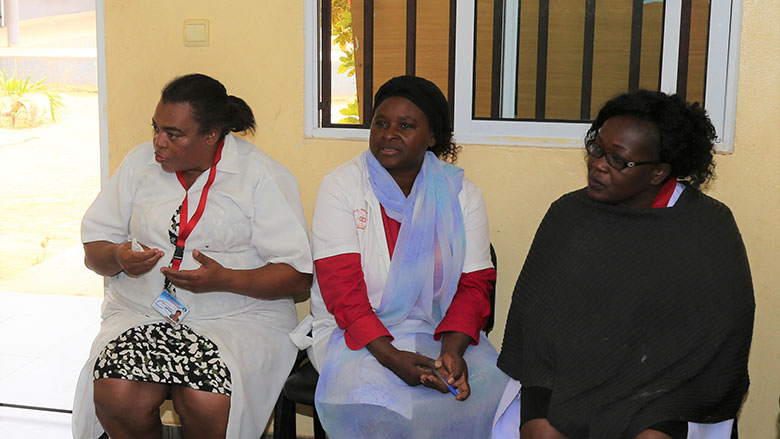 Photo: Wilson Piassa/World Bank
"Another important objective this project is trying to achieve is inclusiveness," said Isaac Paxe, General Director at the Institute of Education Professionals Training from the Ministry of Education and Coordinator of Learning for All Project. "The Ministry of Education is aiming at making sure that students with special needs are included in the normal education system. Therefore, the teachers that are being trained through this project are learning differentiated pedagogy methodologies that will enable them to customize their lessons based on each student specific needs."
At the end of the project in 2020, 842 primary schools are expected to be better managed, benefitting as many as 500,000 students, including third-grader Esmeralda Cabueno.
"I am impressed by my daughter's improvement since she joined this school," said Carolina Cabueno, Esmeralda's mother. "Since she started here I can see the changes. Even her dedication doing her homework is something I had never seen her do before. I hope she can continue like this."