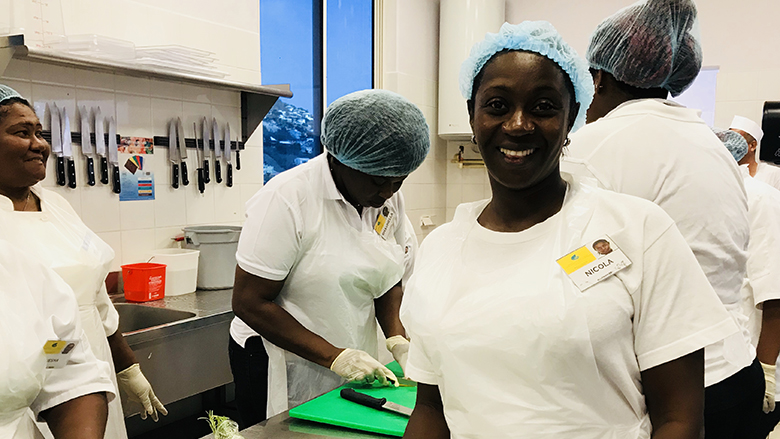 Nicola Allen is a woman with sparkling eyes and an energetic smile, but her face turns somber when she thinks back on September 6 of last year, the day Irma, a category five hurricane, wrecked her country. Her house flooded, she lost all her belongings including her furniture and she 'was very, very scared' for her five-month-old son and 10-year-old daughter. She also lost her job in the kitchen of a hotel that was destroyed by the hurricane.

A few months later, she was back in a professional kitchen, with dozens of others learning new culinary and food preparation skills and being paid a stipend for her training. At first, she was nervous. "It was right after Irma, and it was a very stressful time. I was just trying to cope with the situation after the hurricane," says Allen.

She is now convinced that this was the right thing to do. "I am learning so many new skills. And I prefer to work. I will get a certificate which will be valuable everywhere I apply for a job. After this, I will be able to go back to culinary work, but at a higher level."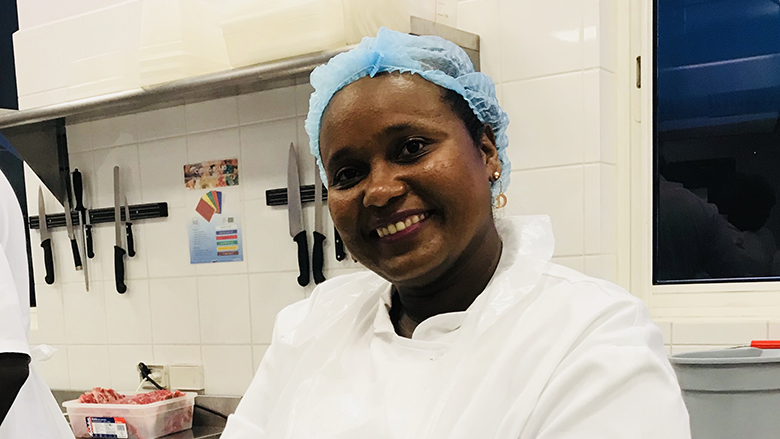 Classmate Aiesha Fleming fully agrees and describes the program as 'wonderful' and 'a very positive environment'. She and her husband lost almost everything because of the hurricane: the roof and windows of their house, many of their belongings. "This program helps me to move on. I can put my mind to useful things," says Fleming.

On the job training

The program in which Allen and Fleming participate was set up by the private sector in the aftermath of hurricane Irma. With several hotels destroyed and others severely damaged, many people in the tourism sector, which accounts for almost half of Sint Maarten's GDP, lost their jobs and their only source of income. To sharpen employee skills while preventing mass layoffs, key actors in the tourism industry, launched the Sint Maarten Training Foundation (SMTF) and started the Hospitality Training Program later financed with Government's support.

Since the program started in December 2017, 860 students, of which 60 percent are women, have been trained. Participants receive hands-on training three times a week as well as a stipend during their training period.

Building on this success, the Sint Maarten Recovery, Reconstruction and Resilience Trust Fund, funded by The Netherlands, recently launched the 'Emergency Income Support and Training Project, a collaboration between the government, the World Bank, local vocational training institutes and SMTF.

In the coming months, the training program will be expanded to the construction, boating maintenance, and general hospitality service sectors. Approximately 1,800 people over an 18-month period are expected to receive skills-training and certification, related income support, as well as health insurance and travel costs.