Science plays an important role in society, but what exactly is the importance and relevance of science in our daily lives? What is the role scientists play in broadening our understanding of Earth or in making our societies more sustainable? Is progress in science and technology linked to the well-being of humans?
The answer to this last question is, obviously, yes.
But to answer the previous questions, let's take Croatia as a case-in-point. More specifically, let's look at the Second Science and Technology Project (STP2), a World Bank-supported initiative that demonstrates concrete ways of supporting innovation and knowledge - from policies to day-to-day applications.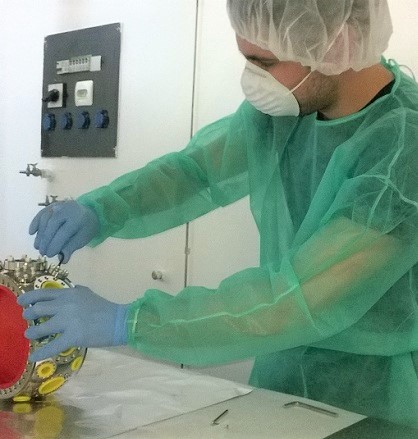 PhD student Neven Šantić at work in the lab at the Department of Physics (Photo: University of Zagreb)

Imagine the super computer of the future, which is able to process information from parallel feeds - de facto dealing with a multiplied intake of information and much faster than any computer we use today.

This is just one of the future, practical applications of ongoing research into pseudo-magnetic forces and fields for atoms and photons being carried out by a team at the Department of Physics at the University of Zagreb, Croatia. The team is being led by led by Hrvoje Buljan, in cooperation with Marin Soljačić from the Massachusetts Institute of Technology (MIT).

This work focused on both theory and experiment, and the research was partially funded by a grant from the Unity through Knowledge Fund (UKF), under the STP2 project- which provided money for equipment, personnel, and academic networking.

Other funded projects deal with topics in various fields such improving the quality of life of cancer patients post stem cell transplants, offering practical solutions to measuring pico current intensities inside electrically charged fields, allowing for machine reading and extracting meaning from unstructured online data, to name a few.