Sub-Saharan Africa is set to emerge from the 2020 recession sparked by the COVID-19 pandemic with growth expected to expand by 3.3 percent in 2021. This is one percent higher than the April 2021 forecast according to the latest edition of Africa's Pulse. This rebound is currently fueled by elevated commodity prices, a relaxation of stringent pandemic measures, and recovery in global trade, but remains vulnerable given the low rates of vaccination on the continent, protracted economic damage, and a slow pace of recovery.
According to analysis in the Pulse, the World Bank's twice-yearly economic update for the region, growth for 2022 and 2023 will also remain just below 4 percent, continuing to lag the recovery in advanced economies and emerging markets, and reflecting subdued investment in Sub-Saharan Africa.
At this seminar, Cesar Calderon, Lead Economist, Office of the Chief Economist for Africa Region, shared the main findings of the Pulse.
Date/Time:
8am-9am, Tuesday October 19, 2021 (Japan Standard Time)
Speaker: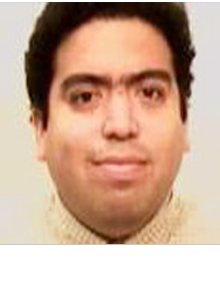 Cesar Calderon
Lead Economist, Office of the Chief Economist for Africa Region, World Bank
César Calderón, a Peruvian national, is a Lead Economist in the Office of the Chief Economist of the Africa Region (AFRCE). He holds a Master's Degree and a Ph.D. in Economics from the University of Rochester, New York. He joined the Bank in 2005 and had worked at the Latin America and the Caribbean Regional Chief Economist Office (LCRCE), the FPD Chief Economist Office (FPDCE) and the World Development Report (DECWD). He was a core team member of the 2013 Global Financial Development Report "Rethinking the Role of the State in Finance" and the 2014 World Development Report "Risk and Opportunity: Managing Risk for Development" (Chapter on macroeconomic risk management). Since 2014, he has been a core team member of the "Africa's Pulse," regional flagship on recent macroeconomic developments in Sub-Saharan Africa. He also has been a task team leader of AFRCE regional research projects, such as "Africa's Macroeconomic Vulnerabilities" and "Boosting Productivity in Sub-Saharan Africa." Cesar has worked on issues of open economy macroeconomics, growth and development—especially, the growth impact of infrastructure development and outward-oriented strategies. He is currently working on issues of dynamics of capital flows and their link to boom-bust cycles in finance, trade diversification and growth, and policy determinants of macroeconomic resilience.


Presentation material:
Africa's Pulse An Analysis of Issues Shaping Africa's Economic Future (PDF)
Related Seminars

World Bank Group Morning Seminar
Subscribe to the World Bank Group Live Stream YouTube channel for more videos.